Minor raped in San Pedro: Culprit not yet found
Saturday, October 18th, 2014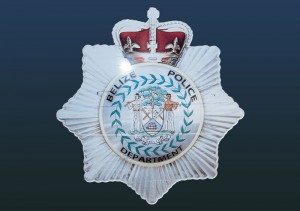 San Pedro Police are investigating yet another rape incident in San Pedro that occurred on Thursday, October 9th. According to a police report, a 14-year-old female minor accompanied by her mother, who is not being named to protect the child's identity, visited the San Pedro Police Station and reported that she had been raped.
Initial investigations revealed that the teenager was walking to the Escalante area at around 10:30PM when a grey van being driven by a Hispanic male pulled over and offered her a ride. The teenager further stated that the man drove to a store on Coconut Drive and purchased a bottle of rum, coke, ice and plastic cups. The man then took the teenager to an area by located on Coconut Drive and had sexual intercourse with her against her will. The victim did not mention to the police whether she was intoxicated at the time of the incident, or what happened afterwards.
According to the victim she was not well acquainted with the man and only knew him as "Miguel". She also did not note the license plate number of the vehicle. The teenager told police that her attacker was wearing long jeans pants, a red T-shirt and a red cap at the time of the incident.
Police has since been investigating the matter. They are asking anyone with information that can lead to an arrest to visit the San Pedro Police Station on Pescador Drive or call 206-2022.
In addition police are asking all residents to take precautions against such incidents by ensuring that their children are not out on the street late at night, and to avoid strangers. Rape incidents can be prevented. Those who are victims of rape or sexual assault are asked to report the incident to the police station so that culprits can be identified, arrested and charged.
To date there have been three reported rape incidents this year, two of which involved minors.
Follow The San Pedro Sun News on Twitter, become a fan on Facebook. Stay updated via RSS