Christian Espat acquitted of charges in connection to 2017 San Pedrito shooting
Monday, October 5th, 2020
On Monday, October 5th, islander Christian Espat walked free from charges of attempted murder, following his trial at the Supreme Court in Belize City. Espat was accused of shooting and trying to kill then 27-year-old Lloyd Tyndall in August 2017 in the San Pedrito Area. Two minor children, ages 9 and 12, were also injured in the incident.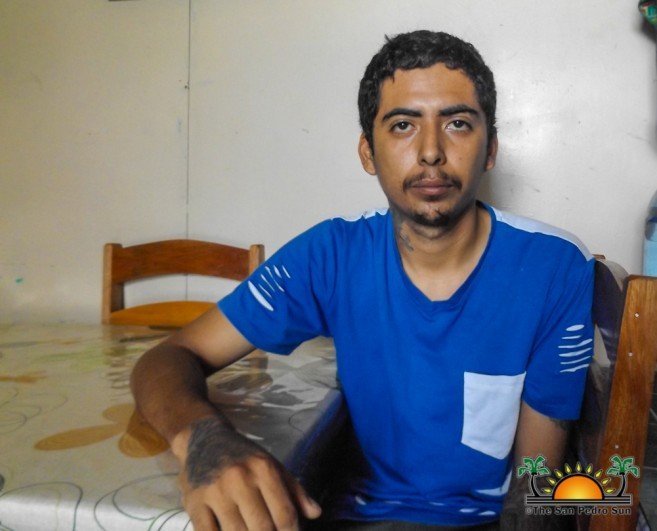 Espat was represented by Attorney Richard 'Dickie' Bradley. In a memorandum sent to the court from the Director of Public Prosecutions, Crown Counsel informed the discontinuation of the case against Espat for attempted murder. The trial was expected to have started a lawsuit against Espat, but the virtual complainant was said not to be cooperating. According to the report, the complainant refused to show up in court to testify against the alleged shooter.
As a result, Espat was set free from the accusations, and the case ended in 'Noelle Prosequi.' Espat quickly left the courtroom, avoiding any interviews with the media.
2017 shooting incident
According to an official report, on August 12, 2017, San Pedro Police visited the Dr. Otto Rodriguez San Pedro Polyclinic II, where they saw three male persons suffering from gunshot wounds. The persons were identified as one nine-year-old student of the San Pedrito area, who received a gunshot wound to his left wrist, one 12- year- old student who received a gunshot wound to his right buttock, and Lloyd Tyndall, 27 years old, a farmer of the Dump area, Toledo, who received three gunshot wounds to the left side of his abdomen and three gunshot wounds to his left leg.
According to the investigations, sometime around 9PM, the victims were in the yard of Easy Does It A & A Wood Work Shop in the San Pedrito area, when two gunmen, wearing black T-Shirts with dark/blue rags covering their nose and mouth, came in front of the establishment and fired several shots towards the crowd.
The victims were airlifted to Belize City for further medical assistance. Tyndall was reported in a critical condition but survived his injuries. Espat was officially arrested and charged on August 14, 2017, for the crimes of attempted murder, dangerous harm, and use of deadly means of harm.
Christian Espat is no stranger to the law, and his latest brush with authorities on the island was on June 27, 2019, when in the company of attorney Leeroy Banner, handed himself over to police. The Belize Police Department had issued a wanted post for his apprehension in connection with the double murder of American tourist Dr. Gary Swank and local tour guide Mario Graniel.
Graniel and Swank were fatally shot on June 23, 2019, while on a fly-fishing tour off the leeward coast of Ambergris Caye. According to police, Swank was an unfortunate victim of circumstance, believing that the intended target was Graniel, due to an alleged misunderstanding he had with one of the island's notorious gang members.
Espat was released from police custody on July 1, 2019. Police said they could not tie him to the double murder due to insufficient evidence. Over the past years, Espat has been accused of similar crimes, but he always walked away from charges because of a lack of evidence or key witnesses' refusal to testify.
Follow The San Pedro Sun News on Twitter, become a fan on Facebook. Stay updated via RSS