Christian Espat, person of interest in Morales murder, hands himself over to Police
Wednesday, May 31st, 2023
Just after 2PM, on Tuesday, May 30th, Christian Espat walked into the San Pedro Police Station and handed himself over to the authorities after hearing he was a person of interest in the murder of his ex-partner Mirza Morales. Espat was accompanied by his common-law wife, parents, and an attorney. He stated that he handed himself in in an effort to clear his name, as he had nothing to do with Morales' execution.
Espat's common-law wife shared with The San Pedro Sun that they were out of the country when the murder took place. She added they were taking care of some medical issues; Espat allegedly sought medical assistance for a stomach issue, while his common-law wife went for an eye check-up. The couple also said the proof of the trip is reflected in their stamped passports, which shows the dates of exit and re-entry into the country.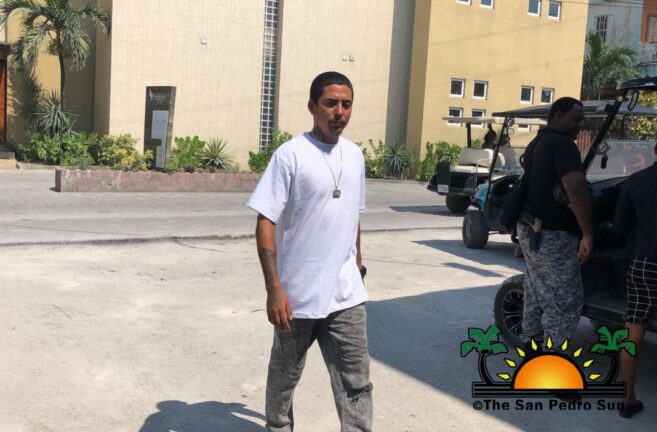 Espat's partner adds that it is unfair to try to link her husband with the murder of Morales, particularly as he has had no communication with her in years. She explained that after they broke up in December 2021, Espat and Morales never kept in touch. "They were living their own lives," she said. "Just because he had a relationship with her does not mean he is associated with what happened to the deceased." She added that this is why he willingly turned himself in to the police, to prove his innocence.
While Espat remains in custody, his lawyer said he would be transported to the Queen Street Police Station in Belize City on Wednesday, May 31st, for an on-camera interview. The attorney also added that Espat's residence has been searched.
This is not the first time Espat has turned himself in to police. On June 27, 2019, after a wanted poster seeking his apprehension in connection with the double murders of Mario Graniel Sr. and Dr. Gary Swank was shared, Espat handed himself over while accompanied by his attorney. Unable to tie him to the murder, police ordered his release on July 1st. At the time, Christian Espat was believed to be involved with Mirza Morales.
Follow The San Pedro Sun News on Twitter, become a fan on Facebook. Stay updated via RSS