Police release Christian Espat after questioning over the murder of Mirza Morales
Friday, June 2nd, 2023
Christian Espat was released without charges on Wednesday, May 31st, after being in police custody as the main suspect in the murder investigation of his ex-partner Mirza Morales. Espat turned himself over to the San Pedro Police in the company of his attorney and family members on Tuesday, May 30th.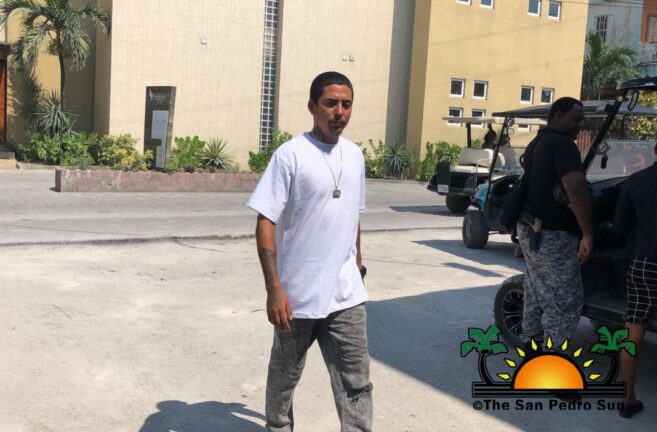 San Pedro police interviewed Espat, then searched his residence afterward. The investigation yielded nothing against Espat, and his attorney was expecting his release that same day. However, Espat was instead detained and transported to Belize City on Wednesday, May 31st, for an on-camera interview with mainland investigators. After a 30-minute interview at the Queen Street Police Station, his attorney told The San Pedro Sun that his client had been released without charges.
Despite his release, the Commissioner of Police (ComPol) Chester Williams maintains that Espat is the main suspect in the killing of Morales. The ComPol said that Morales was murdered by someone who knew her very well. Morales was targeted by an unknown gunman on Saturday, May 27th, who fatally shot her while washing dishes in her restaurant in El Progresso Village in the Cayo District.
Morales, a former resident of San Pedro, Ambergris Caye, relocated to the Cayo District following the murder of her partner, tour guide Mario Graniel, who was shot dead along with American tourist Dr. Gary Swank during a fly-fishing trip. Espat was named one of the suspects in the double murder, as allegations emerged that he was also in a relationship with Morales. Christian Espat, claiming innocence, handed himself over to the police and, after some time in custody, was released from the San Pedro Police Station due to lack of evidence.
The Belize Police Department continues its investigation into the murder of Morales. The public's assistance is being requested; anyone with information that can lead to a possible arrest is asked to call Crime Stoppers Belize at phone number 600-3563 or through their tip line 922.
Follow The San Pedro Sun News on Twitter, become a fan on Facebook. Stay updated via RSS