US and Belize Governments destroy US $29 million worth of marijuana in a joint operation
Saturday, April 12th, 2014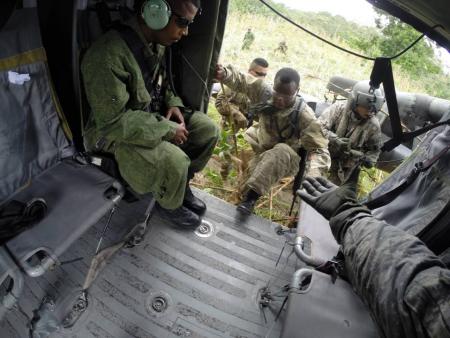 The US government has announced that over US $29 million worth of drugs were destroyed in Belize during a joint five-day operation. The operation took place from March 15th through the 20th and comprised of law enforcement personnel in Belize and the US military Joint Task Force Bravo based in Soto Cano Air Base in Tegucigalpa, Honduras. In a press release issued from the US Soto Cano Air Base, both countries, working though the US Embassy in Belmopan, Belize, participated in a "highly successful marijuana eradication operation in Belize."
The release stated that the operation resulted in the destruction of 34 marijuana fields with approximately 57,283 mature marijuana plants valued at an initial estimate of US $29 million. The joint team also found and destroyed 25 pounds of marijuana seeds believed to be used for cultivation in Belize.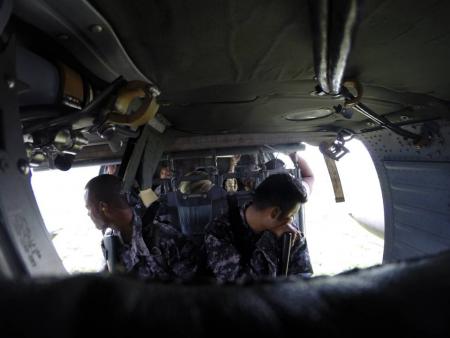 The U.S. Army Capt. Fernando Martinez, Alpha Company commander, 1-228th Aviation Regiment, Joint Task Force Bravo is quoted as saying, "We prepared for this mission by conducting caving ladder training over land and water… We looked for landing zones we could land in primarily but used the caving ladders as a last resort to insert and extract troops. It turned out to be a great tool." The US government reports that the Joint Task Force-Bravo provided aviation support, on-call casualty evacuation and caving ladder training for 52 Belizean personnel who participated in the operation as the ground force for the operation.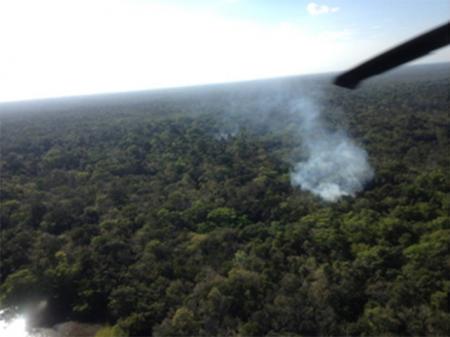 "Upon arrival in Belize, we trained the five teams of Belize military and police officials with the caving ladder," said U.S. Chief Warrant Officer Arron Richards, a 1-228th Aviation Regiment pilot. He went on to say that "Additionally, the need for reliable ground-to-air communications was identified so we worked closely with the Belize communications specialists."
The operation was based on information gathering and with combined capabilities of the two countries, it was key to the success of the eradication operation.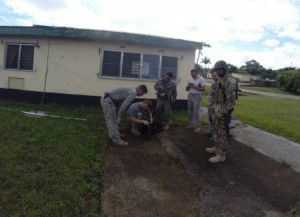 "The Belize Defense Force (BDF), Belize Coast Guard Seals, Belize National Police Force and JTF-Bravo all worked very well together," said Martinez. "Now that we have done this mission a few times, we are getting very proficient and building a great relationship with them. The Belize forces are a very hard working and professional group that take a lot of pride in their country and its stability," added Richards. "It was an honor to have worked with them on this mission."
According to the release, the joint operation sets the stage for future joint drug interdiction operations between the two countries. "In the small picture, we destroyed some illegal drugs, but in the big picture we did so much more," said Martinez. "I got to work with soldiers that I worked with on previous missions so we knew each other and the tactics, techniques and procedures needed. I think the missions we have done with Belize have really helped build a strong partnership that will pay big dividends in the future."
There has been no word from the Belizean government regarding this and other similar operations and in fact it was only brought to light after the US government issued their public report.
Follow The San Pedro Sun News on Twitter, become a fan on Facebook. Stay updated via RSS