Caye Caulker group says decriminalizing marijuana will improve the economy
Saturday, April 29th, 2017
Marijuana decriminalization in Belize has been a subject of discussion with not much progress. Many believe it could be the solution to the country's economic woes. A few residents of Caye Caulker Village are even petitioning the Government of Belize, asking it to consider the option adopted by other countries who are benefiting tremendously from the legalization of this drug. The San Pedro Sun spoke with a few interested residents of La Isla Cariñosa to find out more about their proposal on this matter.
The stakeholders are proposing a pilot project wherein marijuana use is legalized and thus pave the way for the future development of marijuana laws in Belize. "If this proposal is considered, the country will then have a great source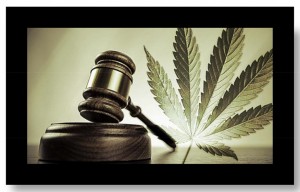 of income," one resident said. "Taxes collected on the drug, can be put back towards the development of our communities." The group of residents believe that the legalization of marijuana will boost tourism, not only in Caye Caulker but countrywide.
Should a law be passed legalizing the plant use, entrepreneurs envision opening a marijuana café in Caye Caulker, where the drug will be used for medicinal and recreational purposes. They are optimistic that more income can be generated than is currently brought in by the island's tourism product. "We would then be able to take care of the big problems our island is going through," said the entrepreneurs. Attempts to push the matter for consideration have been fruitless, but interested stakeholders are quite optimistic that the decriminalization of marijuana will eventually happen.
The Caye Caulker Village Council would not comment on the matter, other than to state that it will be a topic of discussion in their upcoming internal meetings. Chairwoman Enelda Rosado says that she personally does not support the idea and that her Village Council is working hard to address other issues of their island.
Around Belize, on the other hand, a few public figures have expressed their support towards the idea of legalizing the drug. During the 2017 Budget Speech, the Leader of the Opposition, Honourable John Briceño stated, "It is time for us to stop locking up our young people for a stick of weed. The time has come for us to decriminalize marijuana smoking and prepare the necessary research to move to legalizing marijuana for medicinal purposes and in small quantities."
Former Opposition Senator Lisa Shoman recently gave her opinion on the topic. "Tax it, license it. It could be a powerful boost for tourism, and it is a viable cash crop for the Jewel," she said. "There is no rational excuse to refuse to move past decriminalization to legalization of personal use amounts for adults."
Many states in the USA have legalized marijuana and are reaping the economic benefits. For example, the state of Colorado legalized the drug in 2015. The new industry has created more than 18,000 full-time jobs and added $2.4 billion to the state's economy each year.
Currently the only country in the region to have made the move is Jamaica. The Caribbean country decriminalized marijuana in 2015 and is taking advantage of the benefits the new industry is offering their local economy.
It is believed that if the pilot project is tried in Belize, it would quickly stimulate a significant growth in the tourism industry, and aid the local economy from any potential future hardships. Interested stakeholders will continue seeking the attention of the governmental authorities so the matter can be better discussed and a conclusive decision established.
Follow The San Pedro Sun News on Twitter, become a fan on Facebook. Stay updated via RSS