Police Report
Thursday, January 7th, 2016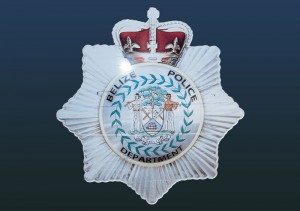 * On Thursday, December 24th, 29-year-old Gerson Cordon visited the San Pedro Police station and reported that on Wednesday, December 23rd at about 10:30PM while he and his brothers-in-law, 32-year-old Jose Quiroz and a 17-year-old minor were all watching a comedy video at his home, they heard one single gunshot. The gunshot hit the lower part of his front window and upon hearing the sound, of his brothers-in-law saw two male persons of dark complexion on their bicycle staring at the house, one of them armed with what appeared to be a firearm and pointing it towards the house. Everyone took cover by throwing themselves on to the floor of the house, immediately after which they heard five more gunshots. When everything quieted down, Cordon immediately stood up and ran down stairs to check on his mother's home. He then noticed that his front window facing the street side had what appeared to be a bullet hole. He further checked on his mother's home's front wall and observed what appeared to be five more bullet holes. As a result he immediately called for Police assistance. Police visited and processed the scene via Scenes of Crime Investigator Jiro Sosa. Following investigation, police detained four persons in connection to the shooting: 35-year-old Charles Pou, 19-year-old Charles Jenkins, 28-year-old Prince Solph and 34-year-old Omar Velasquez. Police also recovered a .38 special revolver Smith and Wesson brand Serial Number 076, which is believed to be the weapon used in the shooting, and was found in possession of Velasquez, four .38 live rounds of ammunition CBC brand found in possession of Jenkins. All items were retrieved and packaged and labeled as exhibit. Following investigation Pou, Jenkins and Solph were formally arrested and jointly charged for the crime of "Aggravated Assault with a firearm". Velasquez was also formally arrested and charged for the crime of "Kept firearm without a gun license". Jenkins was also further charged for the crime of "Kept ammunition without a gun license".
* At about 5AM on Sunday, December 27th police received report of a fire in the Escalante Sub Division, San Pedro Town. Reports indicated that 34-year-old Ricardo Valladarez was woken up by the smell of smoke when he noticed that the inside of the house was on fire. The house is a plycem and wooden building measuring 24X26 feet with an attached garage and a store room at the back where three vehicles that he was repairing were parked. The house and store room was totally destroyed by fire. The San Pedro Fire Department responded until around 5:45AM, but were unable to put out the fire as they ran out of water. The fire destroyed all contents in the property, none of which were insured.
* 36-year-old Artemio Marin reported to Caye Caulker Police that between the hours of 5:30PM on Sunday, January 3rd and 8AM on Monday, January 4th someone stole his boat "Baby Dax". The boat is white with red and black vertical striped underneath fiber glass boat with green canopy, 28 feet in length, Belize Port Authority Number SC-0184 and valued at $30,000BZ. It was moored at a dock beach front of Anchorage Resort, Caye Caulker Village. The vessel has a grey 200 HP (horse power) Yamaha brand outboard engine valued at $15,000BZ, a fire extinguisher valued at $80BZ, a 18-pound anchor valued at $150BZ, a white Boss brand marine radio valued at $500BZ, 20 yellow lifejackets valued at $500BZ and an aluminum ladder valued at $700BZ. All items add up to a total value $46,930BZ. Police investigations continue. Anyone with information on the vessel is to contact the Caye Caulker Police Department at 206-0099.
* On Monday, December 21st at about 10:05PM, based on information received, San Pedro Police personnel visited the San Pablo Area where they met one 42-year-old Neptali Acosta who indicated to them that a foul smell was coming from a wooden structure in the area. Upon making checks at the house, police noted that the front door was secured and locked from inside. Upon checking the back part of the building it was observed that there was another door which was just pushed in but was not locked. However entry could not be gained as the entrance was barred with chicken wire. Police did observed that a nude body of a dark skin male was seen lying face up on the floor about three feet from the back door in an advanced state of decomposition. No sign of injuries were observed. Checks were made with 48-year-old Miriam Castillo who stated that the person was one 72-year-old Elijio Lino, a Honduran national. She further stated that he used to go to eat at her place every day but she had not seen him for the past two weeks. She got concerned and asked Acosta to make checks to see if he was ok, which was when they discovered the body. The body was not removed due to the state of decomposition, instead personnel were called to conduct an onsite postmortem. Dr. Briceno pronounced Lino officially dead at 11:38AM on Tuesday, December 22nd, and at about 1PM that day Dr. Mario Estradaban conducted a postmortem examination. A conclusion for the cause of death could not be determined due to the moderate to advanced state of decomposition.
*On Saturday, December 26th at 3:45PM, San Pedro Police received information of a motionless body lying on the side of the road six miles north of San Pedro Town. San Pedro Police personnel proceeded to the area and upon passing the Tres Cocos area about ¾ miles north of Sir Barry Bowen Bridge, police met a red Polaris which was transporting a male person to the Dr. Otto Rodriguez San Pedro Polyclinic II to receive medical attention. Police personnel then proceeded to the polyclinic where on arrival, Dr. Fatima Oliva pronounced the male person dead at 4:45PM. The identity of the deceased was later learned to be 49-year-old Edward Allen Shinedling, American Dental Surgeon of Texas, USA. Initial investigation revealed that Shinedling arrived on vacation in the country of Belize on Wednesday, December 23rd along with a friend and was staying at a hostel in San Pedro Town. On Saturday, December 26th at about 3:30PM, Shinedling and his friend were riding bicycles in the area heading back to town when Edward suddenly fell off his bicycle and hit his head on the road, which caused him to have difficulty breathing and he lost consciousness. His friend administered CPR to him but all efforts were fruitless. He was transported to the polyclinic where he was pronounced dead on arrival. The body of Shinedling was observed with abrasions to the left side of his forehead and left knee. The body was transported later transported to Belize City to for a postmortem examination at the Karl Huesner Memorial Hospital.
Follow The San Pedro Sun News on Twitter, become a fan on Facebook. Stay updated via RSS