Police Report
Sunday, February 21st, 2016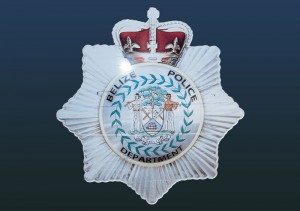 Drug Trafficking
On Sunday, February 14th at around 4:45PM, the San Pedro Strike Team were conducting a foot patrol in the airstrip area, near Maya Island Air Cargo Section when they saw 21-year-old Romario Mai of San Mateo Area riding away from Maya Island Air Cargo section on a black male frame 24" Beach Cruiser with a black and grey school bag on his back. He was stopped and searched, which led to the discovery of a black plastic bag containing three other black plastic bags all containing suspected cannabis. The bags were weighed and amounted to a total of 340.9 grams (109.4, 115.7 and 115.8 in each respective bag). He was then escorted to the San Pedro Police Station where he was formally arrested and charged for Drug Trafficking.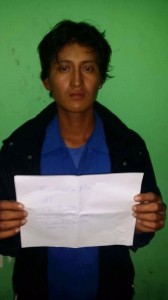 Wanted
San Pedro Police are asking for assistance in the capture of Jamie Hope who is wanted by Belize City Police Department. If seen call 911, 206-2022 or call anonymously to Crime Stoppers at 0-800-922-8477.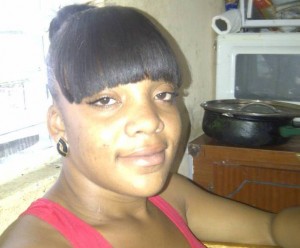 Wounding
On Wednesday, February 10th, 20-year-old Alexis Chavez, reported to police that on Tuesday, February 9th at about 3AM he was assaulted. He indicated that he was walking home alone after socializing with friends, and while on the back street in the San Juan Area, San Pedro Town he saw a male person of 'red' skin complexion, low dread hair type and medium build, who at the time was dressed in a grey shirt, and brown 3/4 dickies pants and who he only knows as Edwards "SHABBA", hiding in the bushes nearby. He saw him clearly as nothing was obstructing his view. Upon passing, the male person came out and knocked the complainant behind the neck with a blunt object, causing him major pain and Chaves fell to the ground unconscious. After the complainant re-gained consciousness he felt major pain in the rectal area and realized he was also bleeding. He also felt pain to his neck, and back. He also realized that he was partially nude from the waist down. After visiting the Police Station, a pair of legal medico forms was issued to him whereby Dr. N. Harrison certified his injuries as "Wounding". Police are currently investigating the matter, with one major suspect pending charges.
Police note:
San Pedro Police have indicated that while crime is still an issue in the island, efforts have been taken to keep it under control. Up to date there has been: 1 murder, 1 rape, 2 robberies, 3 burglaries, 11 thefts and 22 reported minor crimes. This records as a total of 41 reported criminal incidents in 2016. Police are asking for the community's assistance in keeping the island safe. Persons are encouraged to report incidents immediately. The San Pedro Police Station can be contacted at 206-2022.
Follow The San Pedro Sun News on Twitter, become a fan on Facebook. Stay updated via RSS