37 graduates of SPJC close 2017 graduation season
Tuesday, July 11th, 2017
The 2017 graduation season ended on Saturday, July 8th, as the San Pedro Junior College (SPJC) held its 16th Commencement Exercise. Hosted at the Angel Nuñez Auditorium, 37 proud students dressed in their cap and gowns marched to the tune of Pomp and Circumstance. Under the theme, "Dreams stay big, worries stay small, never carry more than you can hold," Alex Nuñez served as the Master of Ceremonies, welcoming the attendants to the special occasion.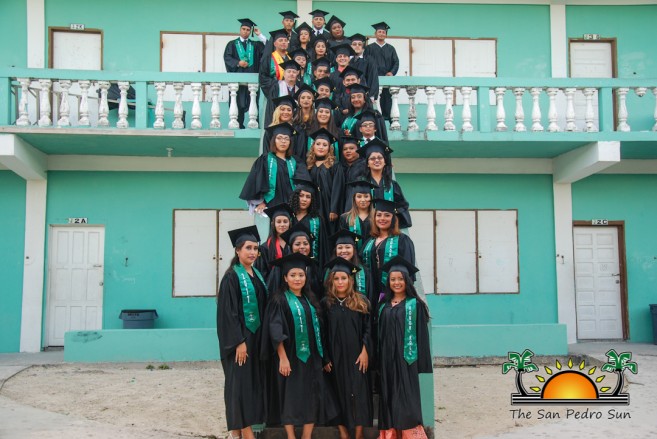 Parents, family members, friends, and special guests joined the graduates in singing the National Anthem. Abel Guerrero Sr. led the audience with the invocation, and Lucilla Margaret Villas delivered her salutatory address.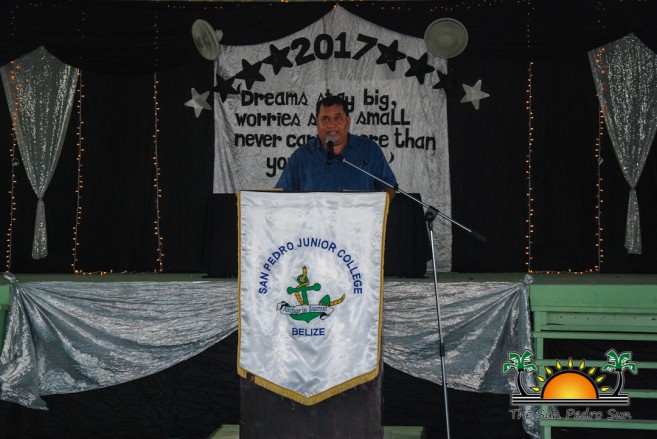 Guest speaker at the ceremony was Dr. Martin Cueller, Dean of Belize's Galen University. He offered encouraging words, advising the graduates to further their education.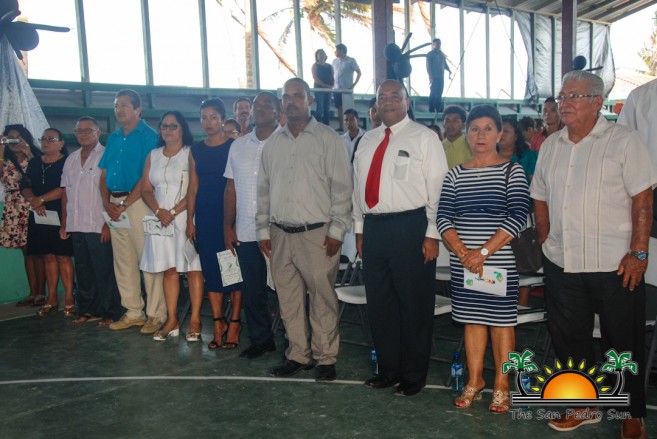 Gustavo Ellis, Dean of SPJC, gave the Dean's Report, where he reflected on the past two years of junior college. He also made an announcement that starting this school year, an Associate's Degree in Marine Biology will be offered as part of the Science program.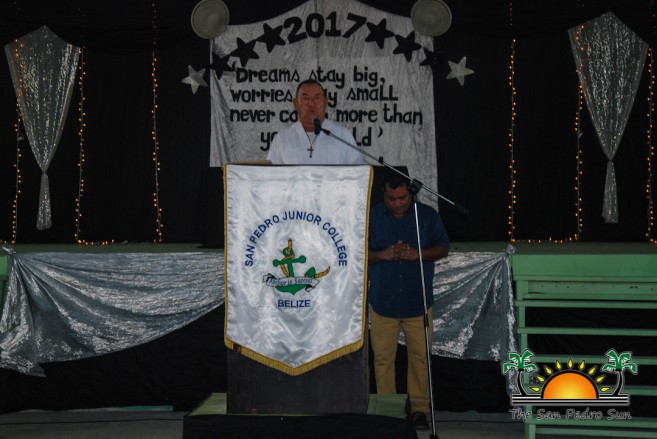 After Teachers Neima Gomez and Froylan Gilharry distributed awards to students who had a GPA of 3.0 to 3.49, Angel Nuñez, Chairperson of the SPJC Board, gave the President's Address. This year, SPJC was honored to have two valedictorians, Raul Magaña and Pablo Mendoza, who both earned the same Grade Point Average of 3.8. They both shared the valedictory address, and spoke about how learning is endless.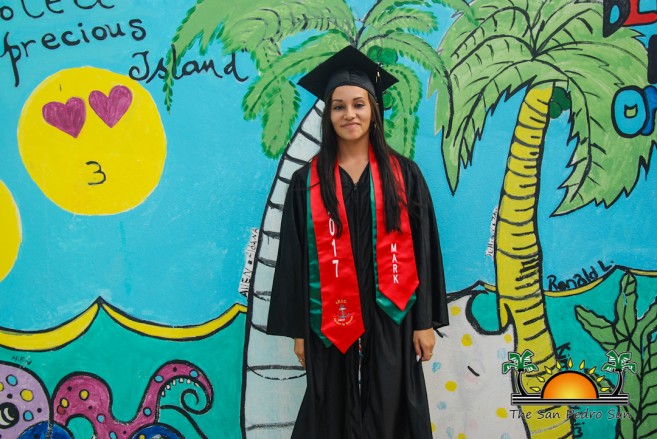 Under the distinguished patronage of Nigel Belisle, Associate's Degree diplomas were distributed to the graduating class. Marthalicia Vasquez serenaded the class with a rendition of "My Wish" by Rascal Flatts. To conclude the ceremony, graduate Indira Escarleth Castellanos gave the Vote of Thanks.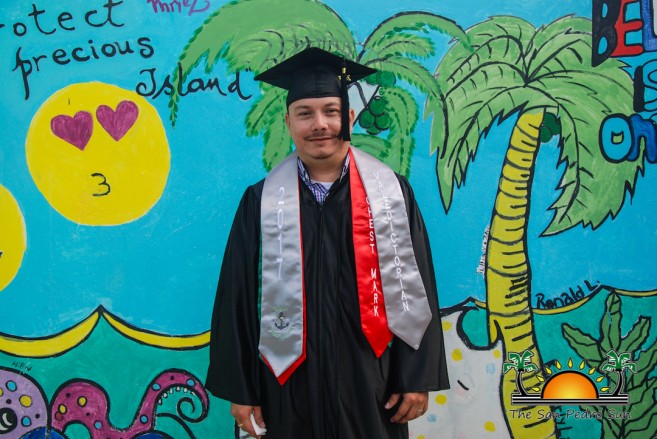 List of Graduates
Associate Degree in Business Administration Majoring in Accounting: Jessica Casasola, Indira Castellanos*, Uriel Contreas*, Emir Gaspar*, Raul Magaña**, Kristy Eveth Medrano*, Leslie Rodriguez*, Justin Perez, and Marfa Sosa.
Associate Degree in Business Management: Kelcy Alamilla*, Elieser Anariba*, Ramon Borges*, Sylvia Caranza*, Emelie Cerpa, Venancia Choc, Michael Franco, Lila Gonzalez*, Neslen Rivero, Daniela Salazar*, Jordy Salazar, Yoreli Trejo, Nerissa Tuyal*, and Lucilla Villas*.
Associate Degree in Tourism Management: Heidi Caliz*, Darni Lopez*, Joellie Duarte*, Tristen Jones, Pablo Mendoza**, Damaris Morales*, Viviana Paredes*, Dora Trejo*, Katllynn Tzib*, Glendy Vasquez, Edwin Hernandez, Julio Requena, and Kyrone Vasquez.
Associate Degree in Arts- Accounting and Economics: Brian Cobb
**Honor Roll & Valedictorian *Honor Roll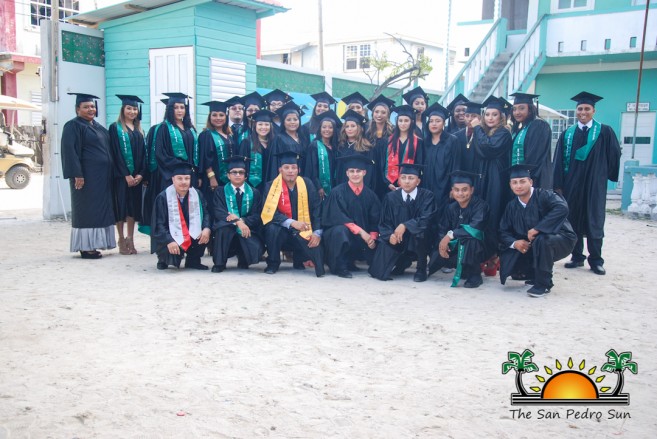 Congratulations to all of the graduates!
Follow The San Pedro Sun News on Twitter, become a fan on Facebook. Stay updated via RSS