Mexico Rocks to slowly transition into a Marine Reserve
Monday, July 27th, 2015
With Mexico Rocks now part of the Hol Chan Marine Reserve, following the approval of the expansion by Cabinet, several steps are being taken to ensure users respect its protected status. While park fees and regulation will not be immediately implemented, certain measures have taken effect since the signing of the Statutory Instrument (SI) on March 28, 2015.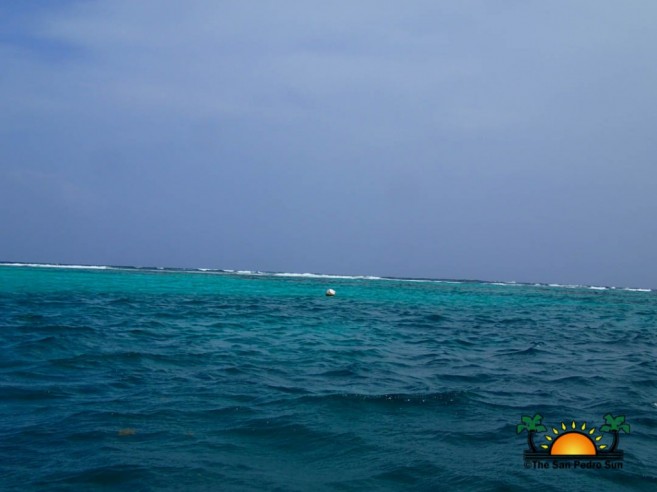 According to Hol Chan Marine Reserve Manager Miguel Alamilla, the area has been marked, which acts as an indicator to fishermen and tour operators that only recreational activities are allowed within the area, and no extraction of any kind of marine resources (alive or dead) is allowed. With the expansion, the area was sectioned off into two zonea. Zone G is the Mexico Rocks General Use Area, while Zone H is the Mexico Rocks No Take Zone. The Mexico Rocks General Use Area is a common snorkeling and dive destination here on Ambergris Caye, and is visited by hundreds every week.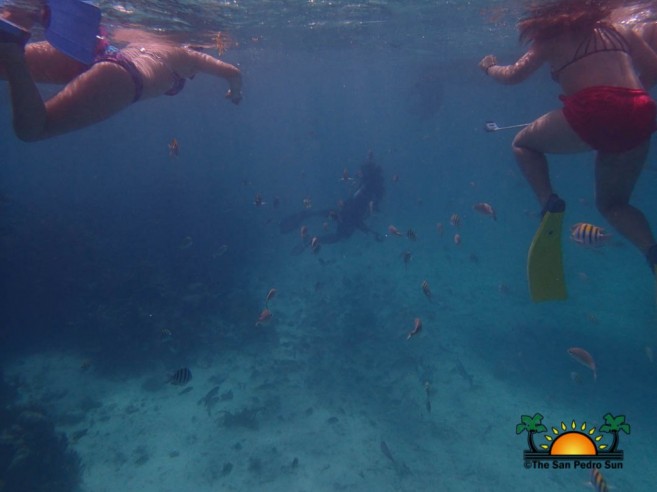 "We are not going to rush into anything. For so long this was a free area, so now that it is a protected reserve, we first have to sensitize the community before implementing all the rules and regulations," said Alamilla. In due time, Mexico Rocks will operate similarly to the Hol Chan Marine Reserve and Shark Ray Alley, where a park ranger is stationed throughout the day to oversee activities, and tourists wishing to visit the area must pay a fee. "For now, everything is going to remain the same. The main thing was to mark the area. We are also working on installing buoys for vessels. We are working hand in hand with tour operators in every step we make. We have meetings where we discuss how Mexico Rocks will transition from what it was to where it needs to be," explained Alamilla.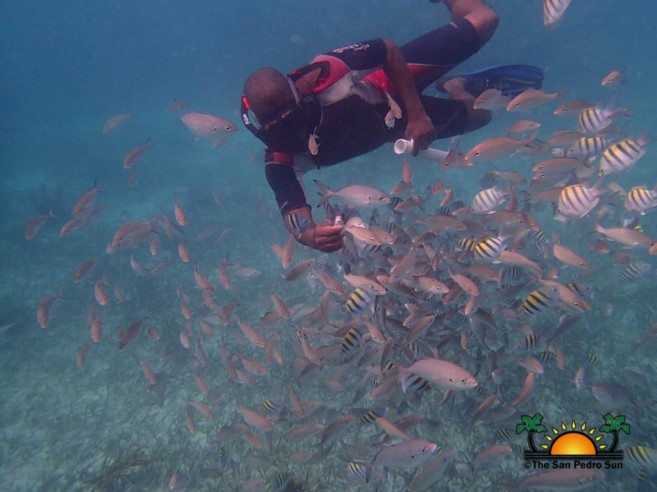 In an effort to sensitize the community, Hol Chan will embark on educational campaigns to inform all dive shop on the new park regulations. "We do not have dates as to when we will set any regulation, but we will keep the community informed. Changes to Mexico Rocks will not happen overnight; it will take time to adjust," said Alamilla.
For now, all can freely visit Mexico Rock but are urged to respect its protected area status, and to not tamper with the wildlife.
Follow The San Pedro Sun News on Twitter, become a fan on Facebook. Stay updated via RSS