Tons of garbage washes up on Caye Caulker beaches
Thursday, September 26th, 2013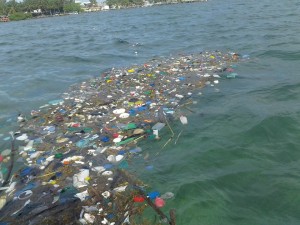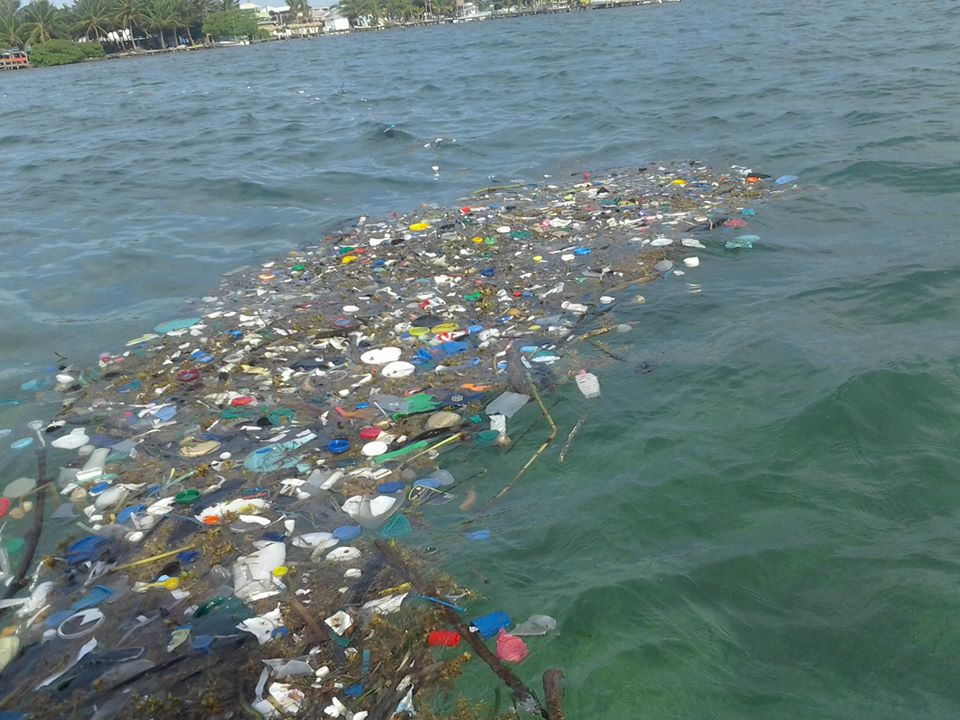 Caye Caulker villagers in the coastal area of the Belize District are concerned over a large stretch of debris that has washed up on their white sandy beaches. Amongst the tons of items are plastic water and soft drink bottles, bottle covers, wrappers, syringes, straws, cups, plates and Styrofoam products just to name of the few things that have washed on the eastern coastline of the island. Island residents claimed that the garbage stretches out to sea for about three miles, something that is of great concern to them.
According to Wayne Miller, Chairman of Caye Caulker Village, the garbage started washing up late on Wednesday evening. "This morning when we woke up it was worse – very disastrous. From one point of the island to the other and even the back part of the beach is filled with garbage," he explained.  Miller added "The debris, to me comes from a compact garbage source because they are mostly shredded. We know some of the items are bottles and other stuff but they are mostly shredded."
It is uncertain at this time where the debris originated from but residents are contributing it to one of two sources; cruise ship traffic a few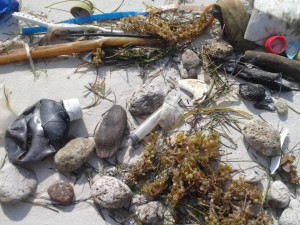 miles off the island that may have dumped their garbage into the sea or it may be as a result of garbage drifted by currents from neighboring countries that are experiencing severe flooding.  Wherever the source is, at this point the islanders are concerned that the garbage has the high potential of affecting their marine life - the reef, thus affecting the environment.
Similarly concerned is Miller who explained the island is fully dependent on tourism and because the island's beaches are filled with garbage, it is leaving a bad taste for tourism. "It is an ugly sight for anyone who is on the beach. Looking at the best of a bad situation, it is slow season and the island is not as filled with tourists but none the less it is an inconvenience."
Miller said that the Belize Tourism Board was notified and they are planning to pool resources to assist in cleaning up efforts over the weekend. In addition, with the help of Oceana in Belize, a cleanup activity was already in plan as part of International Coastal Cleanup Day.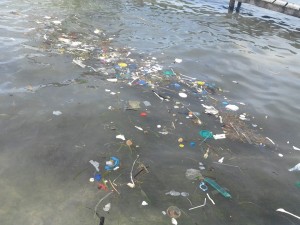 This is the first time that residents of the island have seen something of that nature. However the southern part of the country has experienced such occurrences, usually when there is severe flooding affecting neighboring Guatemala and Honduras. Those flood waters normally cause inland garbage to wash to the sea and eventually find its way on the southern beaches of Belize.
The Department of the Environment has been notified and late today, Thursday September 26th, they dispatched a team of personnel to investigate the situation. The Caye Caulker Village Council hopes that the authorities have trained expertise to identify the origin of the garbage.
Photo Gallery
Follow The San Pedro Sun News on Twitter, become a fan on Facebook. Stay updated via RSS