Tres Cocos residents express concern over garbage dumping
Tuesday, June 30th, 2015
Residents of Northern Ambergris Caye have grown very concerned over illegal dumping of garbage on vacant lots and beaches. They are claiming that the dumping is taking place near populated areas. The neighborhood affected the most is Tres Cocos and north of the Boca del Rio Bridge. Complaints also included an increase in the rodent populations, which has prompted an infestation around the area.
Although the issue has been addressed with the culprits, they refuse to comply, forcing those concerned to reach out to the media and the Town Council. Residents are especially frustrated as they have taken the initiative to hold monthly clean ups in an effort to keep the neighborhood clean.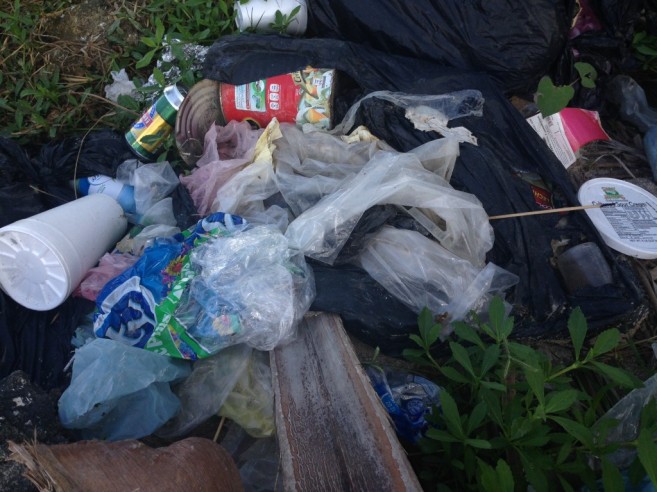 According to Deputy Mayor, Gary Greif, they are aware of the problem, but have yet to inspect the area. Greif also indicated that the SPTC is currently addressing similar issues south of the bridge, but plan to deal with the North Ambergris Caye problem as soon as possible.
With the increase in illegal garbage dumping, even the Department of Environment (DOE) has issued a press release. The release noted that most of the illegal dumpsites reported to date consist of waste from households, including organics, plastics, glass, and paper. According to section 31 (2) and 3 of the Pollutions Regulations, the disposal of solid or liquid waste on any land is prohibited without the written permission of the Department. It stipulates that any person who contravenes any of the provisions of this Regulation shall be guilty of an offence and liable to a penalty of not more than five thousand dollars.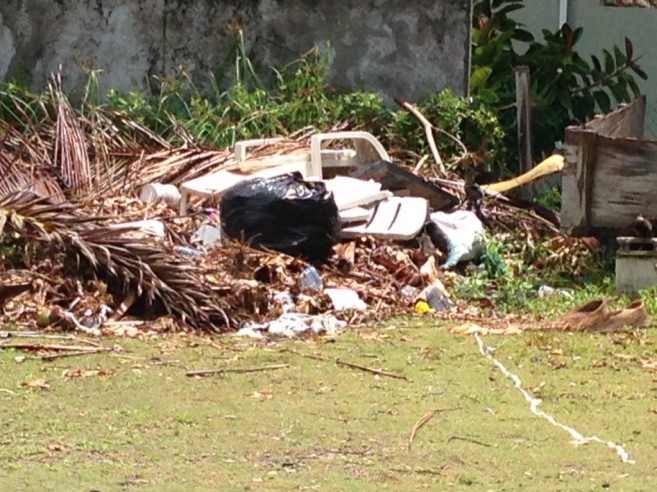 The San Pedro Town Council encourages all residents of San Pedro to please keep reporting any illegal dumping sites by calling their office at 226-2198. North Ambergris Caye citizens call on all residents of the area to please dispose their garbage properly. Everyone is reminded that not only is it illegal to improperly dispose of garbage, but it is a health hazard to all.
Follow The San Pedro Sun News on Twitter, become a fan on Facebook. Stay updated via RSS