Community garbage campaigns continue
Friday, September 11th, 2015
Garbage is a major issue on the island, and even though the San Pedro Town Council (SPTC) continues striving to alleviate the situation, it does not seem to be enough. As such, two respective groups have come together to tackle the matter as well. The Phoenix Resort and a group of residents of the Tres Cocos area have organized regular clean-up campaigns to help combat the problem.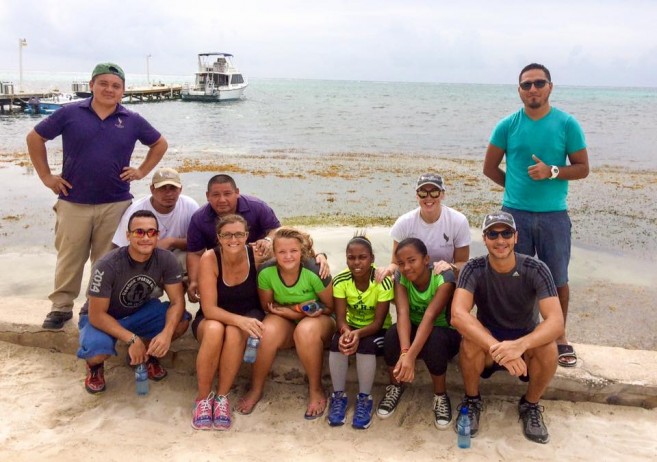 The initiative began back in May, and even though the turnout at first was slim, the number of volunteers has increased ever since with the Phoenix weekly Saturday clean-up crew. The cleaning focuses on key areas, starting from The Phoenix Resort heading south to Diamante, then north on Barrier Reef and Pescador Drives, past the roundabout and then back down the beach to regroup at The Phoenix. The activity only takes around two hours, and all those who kindly volunteer are provided with water, trash bags and gloves.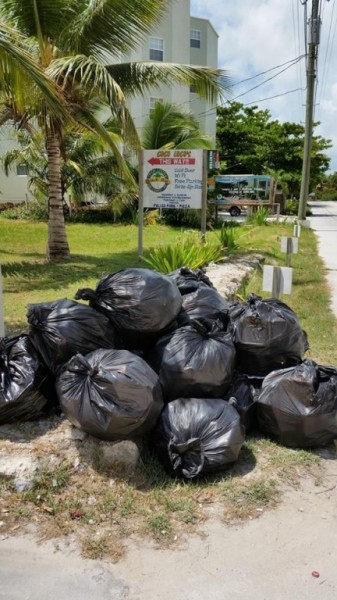 On the other hand, Tres Cocos residents (just north of the Sir Barry Bowen Bridge) have designated the first Friday of the month to keep their side of the island clean. This is another successful initiative that is yielding great results, as more volunteers join each time. Even though this practice is only being done once a month, every time it takes place, the message to not litter gets louder, and it is expected that the dumping of garbage on the beach and side of the road will stop. Volunteers are provided with garbage bags, water, and even iced coffee, cookies and tea after cleanup. Everyone is invited to join and give back some love to the community every month.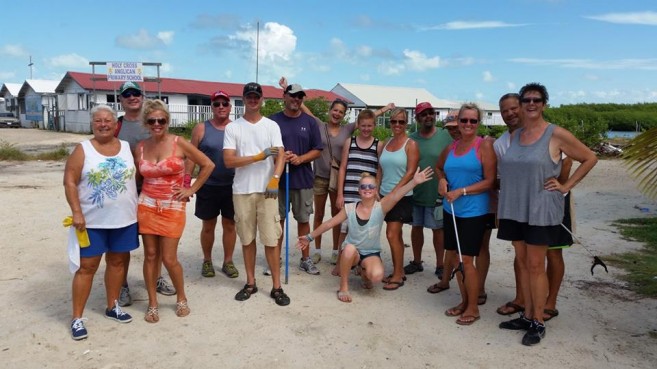 Both initiatives have yielded positive results, as not only is there less trash on the island, but more people are becoming aware of the importance of keeping La Isla Bonita clean. In recent weeks, organizers are reporting increased motivation, as more and more volunteers continue to show up every weekend. The quest for a clean island is one that takes community effort, determination, motivation and hard work.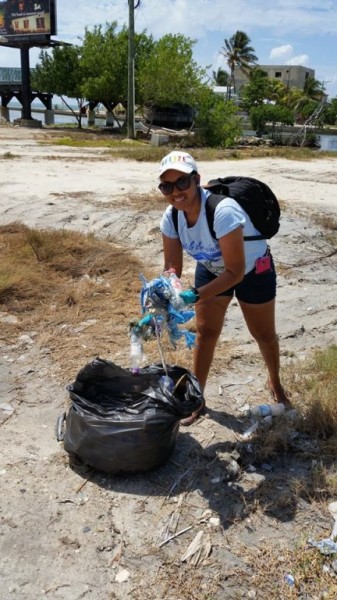 The volunteer-led clean up campaigns will continue in their efforts to keep the island free of trash. The monthly Tres Cocos group meets at 9AM at the Paradise Theatre parking lot on the first Friday of the month, while the weekly crew meets at The Phoenix Resort beach side every Saturday at 8AM.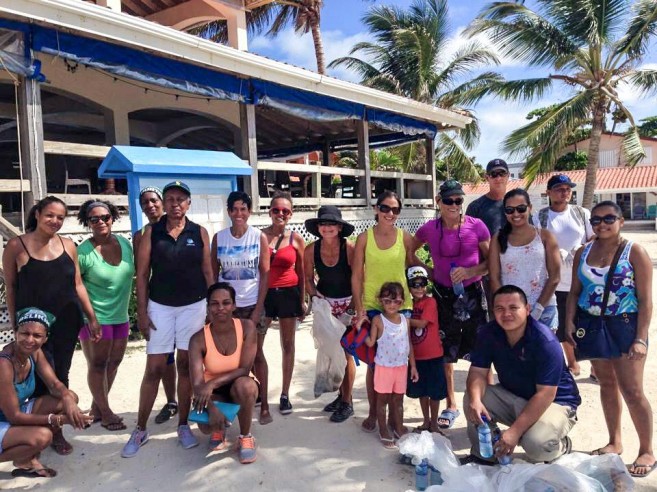 Volunteers are always welcome and appreciated!
Follow The San Pedro Sun News on Twitter, become a fan on Facebook. Stay updated via RSS