Growing concerns over illegal garbage dumping
Saturday, May 28th, 2016
Residents of Northern Ambergris Caye are concerned over the illegal dumping of garbage on vacant lots near residential areas. The neighbourhood affected this time is a small sub-division that sits near a newly re-opened resort located seven miles north of Sir Barry Bowen Bridge.
The issue has been noted by the local residents for over a week. Residents claim that some other properties in that area are also engaged in illegal dumping. They are frustrated, as there is no official dump site or drop off area for the residents living on the north of the island. The garbage is not only an eyesore, but serves as a breeding ground for rodents and other pests which is unhealthy for all the residents of the area, including guests at the nearby resort.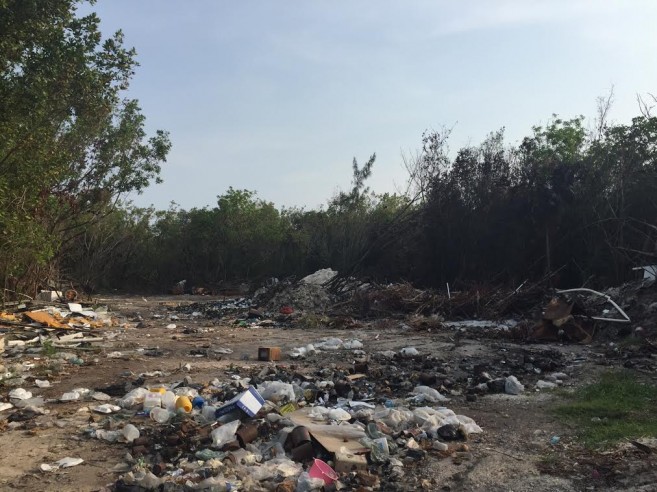 Deputy Mayor Gary Greif indicated they were recently made aware of the situation and are working to solve it. He admitted that the illegal dumping is a continuous issue that affects the entire island, and they need everyone to cooperate with The San Pedro Town Council (SPTC) in order punish the culprits. "We have teamed up with the Ministry of Health in order to target this issue," said Greif.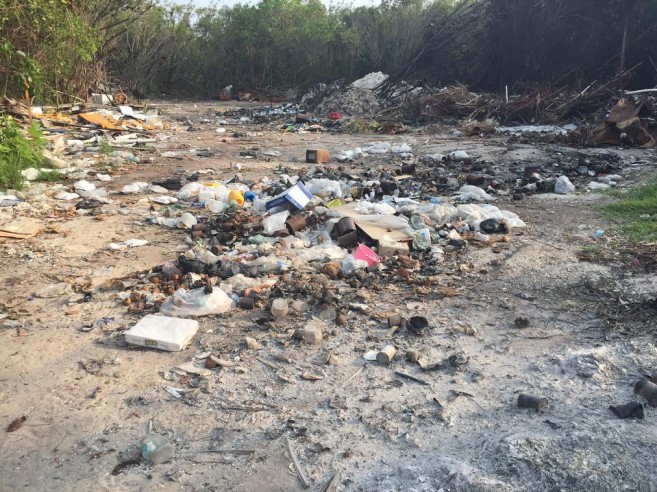 The SPTC is optimistic that with this new joint working force between the SPTC and the Ministry of Health, the trend of illegal dumping will decrease. Greif indicated that the Health Inspector on the island, Horris Patten, will be making checks on businesses properties to ensure that they are properly securing their garbage.
The SPTC did not indicate if there is a drop off area for the garbage generated by residents in the north, however they mentioned that the situation is being handled. "We will clean up that area, and again we are asking the public to assist us in catching whosoever is illegally dumping on that site or any other area of Ambergris Caye. Please get the license plate number of the vehicle that is used in these illegal dumping and then report it to the local authorities," said Greif. Even though the garbage issue seems an endless fight, according to Greif, they are committed to put an end to it. It's all about devoting time and cooperation from the residents.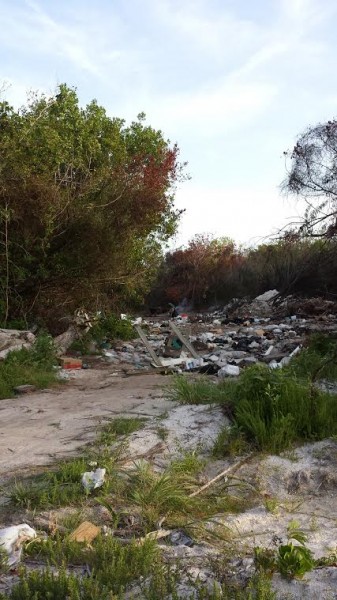 The San Pedro Town Council would like to remind all residents of San Pedro to keep reporting any illegal dumping sites by calling their office at 226-2198. The general public is also reminded that illegal dumping is a serious felony and hazardous to the health.
According to section 31 (2) and 3 of the Pollutions Regulations, the disposal of solid or liquid waste on any land is prohibited without the written permission of the Department. It stipulates that any person who contravenes any of the provisions of this Regulation shall be guilty of an offence and liable to a penalty of not more than five thousand dollars.
Follow The San Pedro Sun News on Twitter, become a fan on Facebook. Stay updated via RSS