Illegal dumping of garbage continues; local authorities slow to respond
Friday, November 3rd, 2017
Throughout the country of Belize, control and proper maintenance of garbage is a growing problem, and Ambergris Caye is no exception. Residents of the Marina Drive area have been complaining that trucks are dumping garbage near their private properties or in the surrounding empty lots and streets.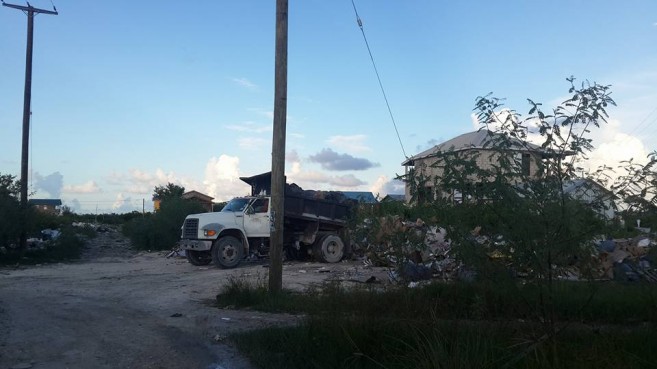 Social Media post shows a video of an unmarked truck clearly dumping bags of garbage onto empty lots and streets. The post alleges that the garbage comes from resorts north of the Island, and has been transported by one of the many private truck services of the island.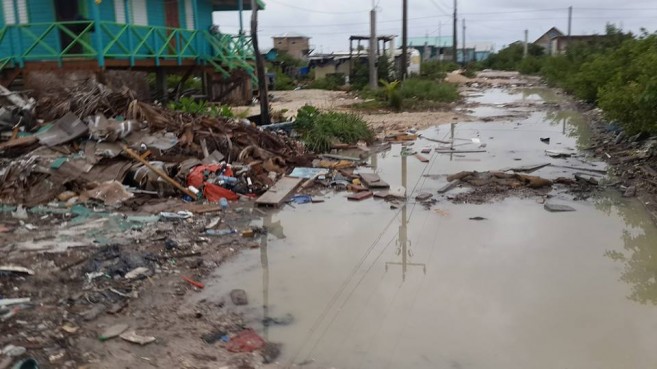 The San Pedro Sun made many attempts to speak with Councilor in charge of Solid Waste Management Ruben Gonzalez, but he indicated that only the Mayor is authorized to give a statement. Attempts to speak with Mayor Daniel Guerrero have been futile.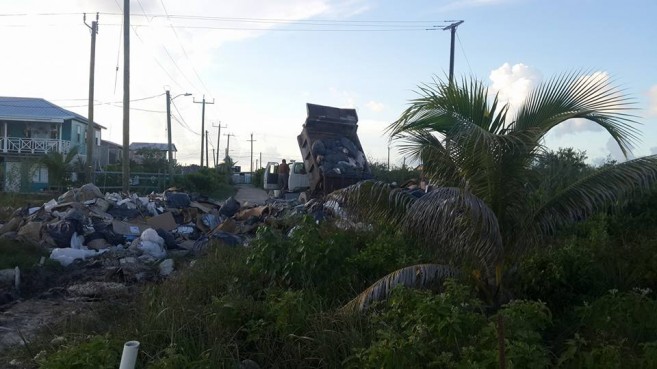 However, The San Pedro Sun was able to speak to People's United Party Mayoral Candidate Andre Perez. Perez said he prefers not to speculate on who is dumping the garbage now. "I'm not sure if the garbage being dumped there is from the north resorts or if the Town Council is aware of it," he said. "There are many authorities on the island that can work together to find who is doing this inappropriate garbage disposal and stop it. As the authorities of the island, they should exercise their power, especially the Town Council." Perez says that this is not the only area where garbage dumping is happening.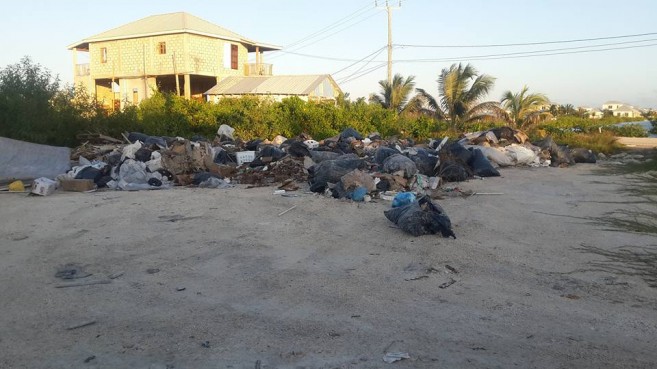 During his campaign north of San Pedro Town, he noticed that a lot of garbage is being dumped on empty properties as well, especially in the San Mateo Area. "This not only affects our islanders but also will affect our tourism industry, Ambergris Caye fully depends on the tourism industry for survival," he said. Perez said that the community is being led by irresponsible authorities, as the island is confronting many issues at the time and nothing is being done.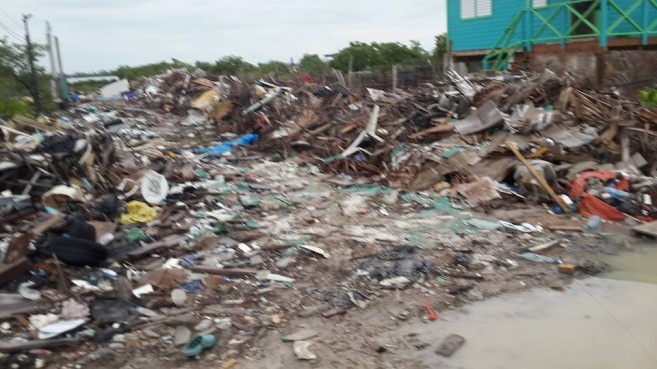 The residents of the area are also claiming that they have called the Town Council several times, asking for the Mayor to come and see for himself what is happening. However, to date, Mayor Daniel Guerrero has not responded.
Follow The San Pedro Sun News on Twitter, become a fan on Facebook. Stay updated via RSS