Kenyon College to install more solar panels for schools on Ambergris Caye
Thursday, January 18th, 2018
Thanks to Kenyon College from Ohio, USA more schools on the island could possibly receive solar panels. On Friday, January 12th Kenyon College Professors, Doctor Robert Alexander and Doctor Jim Skaon, alongside with retired entrepreneur Doug Karl came to the Ambergris Caye to provide solar panel assessments for schools on the island. In addition, they also provided check-ups on last year's schools, as this is not the first time Kenyon College has installed solar panels in San Pedro Town. In March 2017, solar panels were installed at Ambergris Caye Elementary School (ACES) and Brighter Tomorrow Preschool (BTP). Last year solar panels were purchased via donations from Tacogirl.com, Denise Ryan, Amanda Syme, Pepper Counter and Sarah Reza.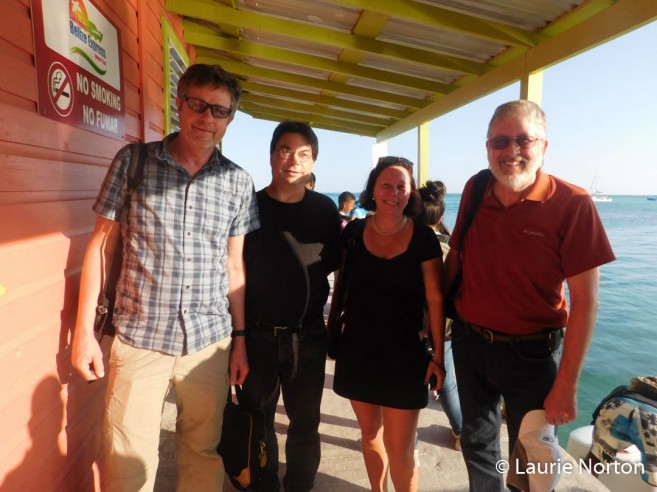 With the assistance of Belize Red Cross San Pedro Branch Laurie Norton, the Kenyon College team will assess both San Pedro High School and New Horizon SDA School. According to Skaon, when providing solar panels assessments they look at several factors. "We look at the height of the school buildings for the safety of our students, who will be installing the solar panels. Also, the location of the power box, if it's not close to the students and how efficient the wiring of the school is," he said. "Solar panels reduce the school's electricity bill while serving as a learning opportunity on renewable resources for students," said Karl.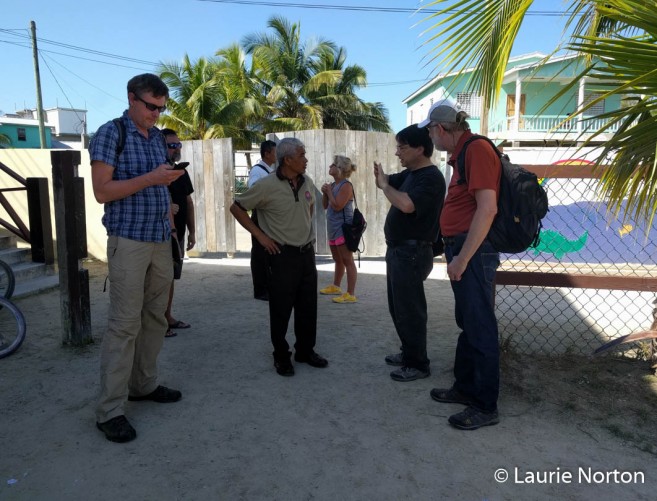 So far the Kenyon College crew has installed several solar panels at schools across Belize, including institutions in San Ignacio, Succotz, San Antonio and Arenal in Cayo, Punta Gorda Town, and in San Pedro Town. According to Kenyon College, the typical costs for a four panel 1000 watt grid-tie solar system with inverter and wiring is about $1,500US. A four-panel system is best for a smaller school with 75 to 100 students, while an eight-panel system is effective for a larger school with 150 or more students. The solar panels are expected to significantly reduce the school's carbon footprint and positively impact their communities by educating the next generation on renewable energy.
The Kenyon College crew thanks, Carts Belize for donating a cart for the assessment day. On this trip alone, the Kenyon college professors provided solar panel assessments to nine schools in various areas of the country which included: Stann-Creek, Toledo, Cayo and San Pedro Town. Based on the information they collected, the solar crew will decide which schools are the best qualified to receive solar panels in their upcoming March 2018 visit.
Follow The San Pedro Sun News on Twitter, become a fan on Facebook. Stay updated via RSS