Stakeholders Unite to Stop Destructive Development within Hol Chan Marine Reserve
Wednesday, June 6th, 2018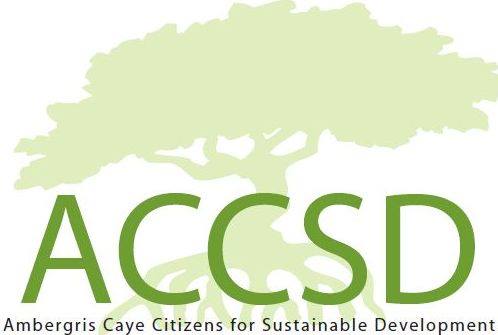 Press Release- Ambergris Caye Citizens for Sustainable Development – June 5, 2018 – In response to the recent public meeting and the resulting outcry against over-the-water development in the Hol Chan Marine Reserve, the Ambergris Caye Citizens for Sustainable Development (ACCSD) has reassembled.
The ACCSD is not a group against development. Their mission is to promote sustainable development; to protect and enhance our natural resources without compromising the livelihood of this and future generations.
Last week, the ACCSD convened and elected a new board representing many different sectors of our island. Members of the board are as follows: Rebecca Arceo – Chairperson, Gary Greif – San Pedro Town Council, Co-Vice Chairperson – Chris Beaumont – Co-Vice Chairperson, Rebecca Coutant – Secretary and Chris Beaumont – Treasurer
Other board members include Billy Leslie – President of the San Pedro Tour Guide Association,
Tamara Sniffin – Chairwoman of the San Pedro Belize Tourism Industry Association, Miguel Alamilla – Manager of the Hol Chan Marine Reserve, Everett Anderson – Chairman of the San Pedro Tour Operator Association and Gricel Graniel and Elito Arceo – Representatives of the Business Sector of San Pedro.
The near-term goal: To contest and reverse the National Environmental Advisory Committee (NEAC) decision to allow the building of 50+ over-the-water structures around Cayo Rosario on the west side of Ambergris Caye. This, in addition to over 55,000 cubic meters of dredging of the protected flats and proposed underwater pipeline, all in the Hol Chan Marine Reserve, should never be allowed.
The ACCSD strongly urges the Board of NEAC, as well as the developers to reconsider building over public and protected waters.
Legal steps are also being taken – our marine reserve and public lands are for the people of Belize, not for private gain.
The broader goal is firmly rooted in sustainability for the entire island. This includes a thorough look at the Environmental Impact Assessment process – from the introduction of new development plans to approval. Transparency and representation from the areas most affected by development are critical and necessary.
Our island is facing more challenges than ever. This year's heavy Sargasso influx is causing incredible stress to our ocean and beaches as well as tourism as a whole. As we welcome more visitors and see more development, we need to do everything we can to protect our environment. We can no longer afford development that puts it at risk. Destructive development puts all of our livelihoods in jeopardy.
Every resident must stand together to protect the integrity of our amazing natural and cultural resources. It is what makes this country so incredibly different and special and keeps visitors returning year after year.
The ACCSD will be announcing meetings, public awareness efforts as well as fundraising measures over the next month.
Follow The San Pedro Sun News on Twitter, become a fan on Facebook. Stay updated via RSS