Environmental Educational Campaign closes with a successful art exhibition
Wednesday, November 7th, 2018
An Environmental Educational Campaign ended with a stunning and informative art exhibition at the Banyan Bay Suites conference room in San Pedro Town on Saturday, November 3rd. The art exhibition was a culmination of the environmental educational campaign that was launched a few weeks ago by the Rotaract Club of Ambergris Caye along with MarAllliance.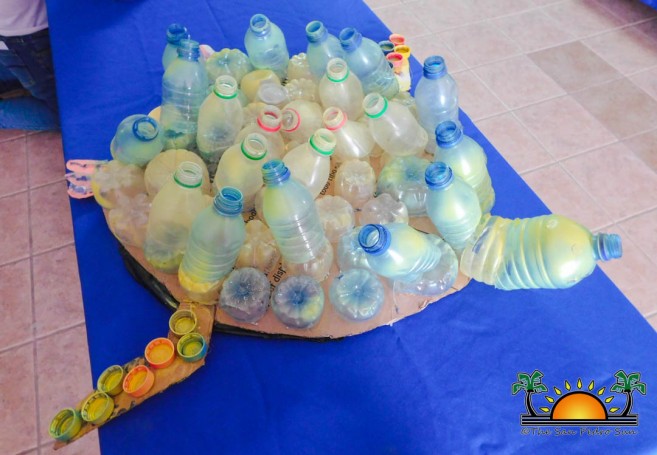 From 8AM to 12PM, island residents stopped by to see the students' imaginative creations fashioned from recycled materials they found on the island. The students created fish, gardens, towers and even library stands using discarded materials.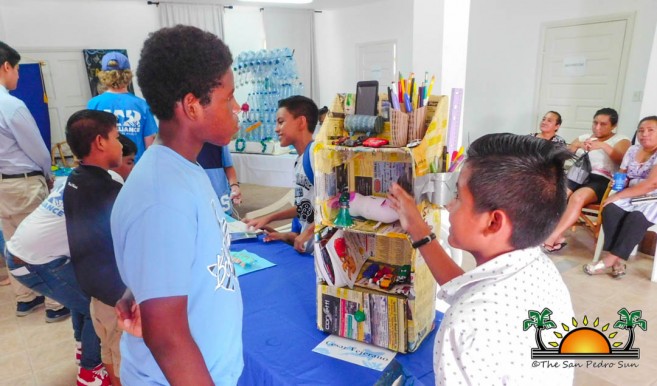 One student told The San Pedro Sun that there is so much garbage on the island that it didn't take her long to get the materials she needed. "I just walked around the area here I live and like in ten minutes I got more than enough material for my art. This shows us that there is a huge garbage problem on our island that we need to tackle," she said.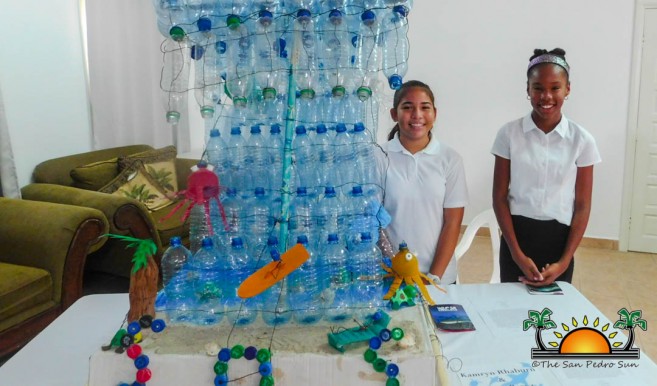 Estela Requena from MarAlliance believes that these types of activities are important for the island children as they are the next generation and hopefully the exercise will help them in making good decisions when disposing of garbage. "These types of activities inform them about the environmental issues around them and how they can be the ones to make change happen.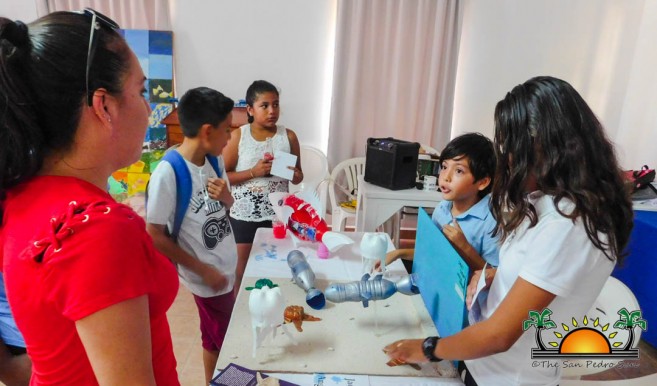 These events give them a voice for their creativity and imagination. The students created a message through their art, and hopefully, it will influence their parents and relatives to make the right environmental decisions," said Requena. She says that her team is convinced that outreach and education work is a long-term commitment to change behavior, which is why they targeted Ambergris Caye's students to become environmental ambassadors during this campaign. "We organized fun activities to spark their enthusiasm and hope they will become the future stewards of nature, whom our oceans and its wildlife so desperately need," she said.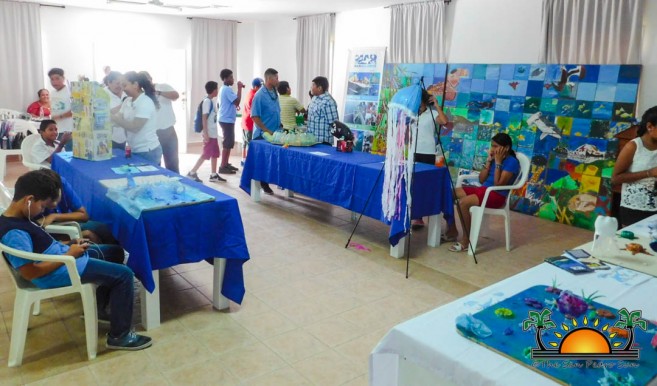 The environmental campaign facilitated educational sessions to upper-division students from different primary schools on the island. The sessions focused on the importance of protecting and keeping our environment clean. The presentations were based on scientific facts on the negative effects of plastic pollution, how it affects the environment, how it affects us individually, and what we can do to reuse, reduce and recycle on the island. At the end of each presentation, students were asked questions to see what they learned, and some even received a bamboo straw to motivate them to stop using plastic ones. Throughout the campaign, the team managed to work with over 500 island students.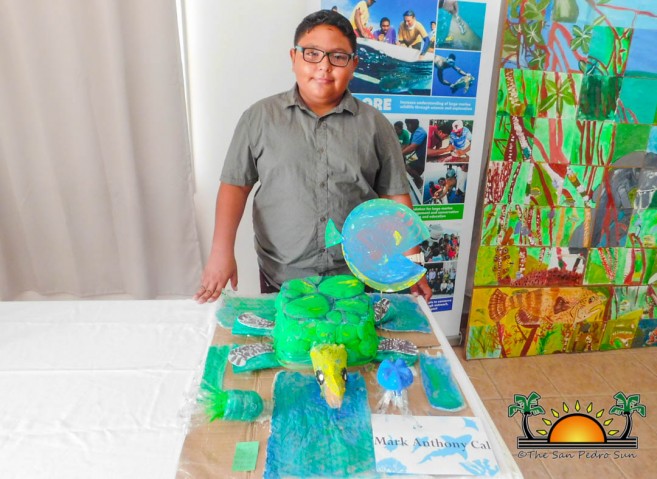 Campaign organizers thank everyone who came out to support the children's environmental art exhibition. Special thanks go out to Banyan Bay for hosting the event, Rotaract Club of Ambergris Caye, Chuck and Robbie's Dive Shop and BIGSUP Belize for the prizes.
MarAlliance is a marine wildlife research and conservation non-governmental organization that explores, enables, and inspires positive change for threatened marine wildlife, through their critical habitats, and dependent human communities. They work with the Fisheries Department and other marine stakeholders to generate and disseminate essential data on threatened marine megafauna such as sharks, rays, turtles, and large finfish while promoting sustainable fishing and income diversification. Their work underpins timely fact-based conservation and management. For more information on the campaign or MarAlliance, you can contact Requena via email [email protected] or call 600-2922.
Follow The San Pedro Sun News on Twitter, become a fan on Facebook. Stay updated via RSS