Public consultation for cruise terminal at Port of Belize, Belize City, met with objections
Monday, November 30th, 2020
A virtual public consultation held on Thursday, November 26th, regarding the cargo expansion and construction of a cruise terminal and tourism village at the Port of Belize in Belize City has received significant opposition from the general public and non-governmental organizations (NGOs) environmental agencies. The main concern with the massive development is the dumping of dredged soil into the Caribbean Sea, which could impact the marine environment, including the Belize Barrier Reef. The sound rejection was even addressed to Prime Minister Honourable John Briceño, who assured the citizenry that the project had not been approved. It must go through a process before his Cabinet can discuss it.
Following the consultation and learning that dumping of material in the sea was considered, people were up in arms registering their discontent with the idea. Many pointed out that the Belize Barrier Reef was delisted from the UNESCO in-danger list in 2008 and that projects of this nature can place the country's heritage site back on that list. The impact of the health of the sea and its products were also a concern as Belizeans and visitors consume marine products. Contaminated products can jeopardize everyone's health.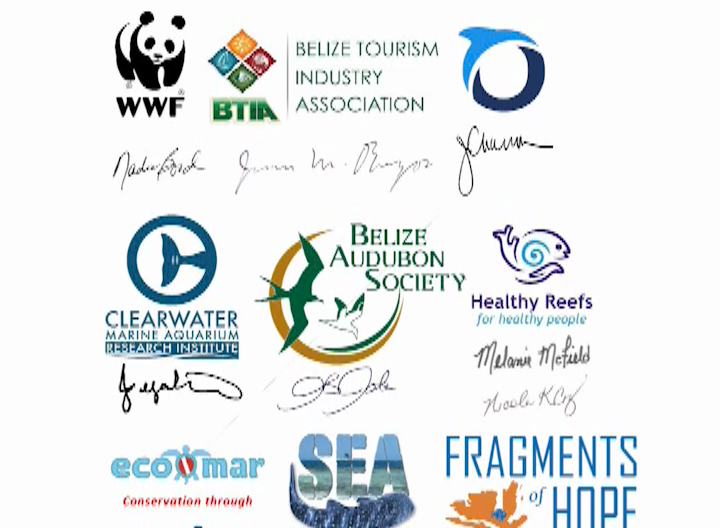 On Friday, November 27th, nine organizations (World Wildlife Fund, Belize Tourism Industry Association, Oceana, Clearwater Marine Aquarium Research Institute, Belize Audubon Society, Healthy Reefs for Healthy People, Ecomar, Sea Belize, and Fragments of Hope) addressed three points about the project. They asked the government via a letter by Oceana's Vice President Janelle Chanona to reject the ocean dumping in Belize, to closely look into other cruise port developments within the Belize City area, namely Port Coral, Port of Magical Belize and Port Loyola Cruise Port, and consider them collectively as opposed to independently. The letter also demanded Belizeans have the right to play a more meaningful role in managing natural resources.
Within hours, PM Briceño sent a brief reply via email, committing to share the letter with the relevant Ministries and Ministers. He further mentioned that the government will always place the protection of the environment first and foremost.
The Fisheries Department sent out a press release stating that it continues reviewing the Environmental Impact Assessment submitted regarding this cruise port development. The Department, which is within the newly established Ministry of Blue Economy, is also consulting with experts and stakeholders as it relates to its mandate. According to the official note, so far, there is no decision on the said project by Fisheries and would not comment on it to avoid any misinterpretation on the matter.
Proposed Project Scope
The development consists of a cargo port and cruise terminal facilities. In regards to the cargo area, it will be expanded, including a bulk cargo facility. It will be equipped with berthing facilities, along with an expanded cargo yard and storage sheds. Meanwhile, two cruise terminals will be constructed with berthing facilities to accommodate four Oasis-class cruise ships. It will be located within the port's defined security zone, and each pier will be 21m x320m plus mooring dolphins.
In the cruise terminal and tourism village, there will be an arrival plaza decked with cultural performances and areas to change. There will also be a tourism village with retail shops, beverage outlets, and an open-air market along with information centres and booking booths where cruise passengers can book day tours. The development will also count on parking and charter boat areas, among other amenities.
Dispelling misconceptions of the development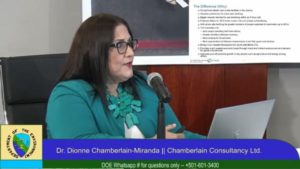 One of the presenters, Dionne Chamberlain-Miranda, tried selling the project's idea by baiting Belizeans with the promise of jobs. She also explained that the dredging volume would be less than 7.5 million cubic metres and 10 million. She continued that offshore material placement will be done in an environmentally responsible manner, as is done frequently throughout the world.
Miranda added that this type of project is very few receiving strong support from cruise lines. If the development is approved, it is expected to be completed by 2023. This cruise development is expected to significantly improve Belize's competitiveness and secure its future as a trading and tourism nation.
Follow The San Pedro Sun News on Twitter, become a fan on Facebook. Stay updated via RSS