Discovery of turtle carcasses causes concern in San Pedro; HCMR discards poaching suspicions
Friday, July 14th, 2023
The sight of turtle carcasses in the San Mateo area on Wednesday, July 12th, caused a stir of concern in San Pedro Town. Sea turtles have been protected in Belize since 1993. The Hol Chan Marine Reserve (HCMR) team quickly acted but later explained that the findings were unrelated to poaching.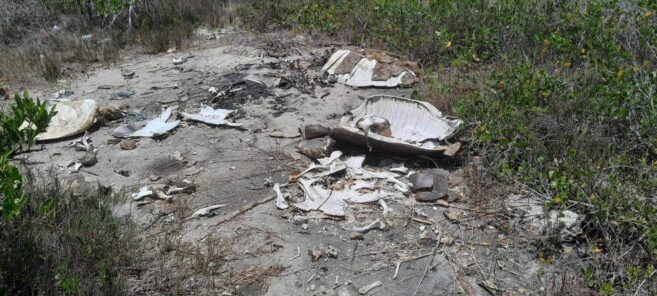 The management at HCMR, who, for the past 18 years, has been conducting a sea turtle monitoring program, said on many occasions they assist the Fisheries Department with sea turtle strandings, rehabilitation, and releasing turtles back into the sea. However, some of these turtles are sometimes found injured or dead after being attacked by other wild sea animals or hit by passing boats. If the turtles do not survive, their bodies are disposed of in an isolated area in San Mate northwest of San Pedro. Before the carcasses are taken to this burial site, the dead turtle goes through a thorough inspection, including a necropsy, to find out the cause of death.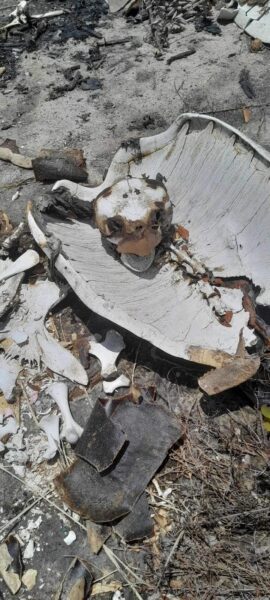 According to Hol Chan, the remains identified on Wednesday belonged to a sea turtle that sadly died after being injured. This response from HCMR has not completely convinced some islanders, who urged the organization to increase their patrolling on the northern beaches where these marine animals nest every year. They suspect poaching is happening and is believed to be due to the lack of a permanent presence of fisheries rangers or Hol Chan personnel.
Turtle Nesting on Ambergris Caye
The public is reminded that the sea turtle nesting season is active on the island's northern side. The season usually runs from late April to November of each year. The nesting grounds are around Robles and Rocky Point areas on the eastern coast. There is no formal road network around these areas; thus, many islanders visiting these isolated areas drive their vehicles on the beach. Residents living near these areas have reported that such actions have led to the destruction of turtle nests. Motorists visiting these areas for leisure are asked to be considerate or to avoid driving on these northern beaches or visiting the site.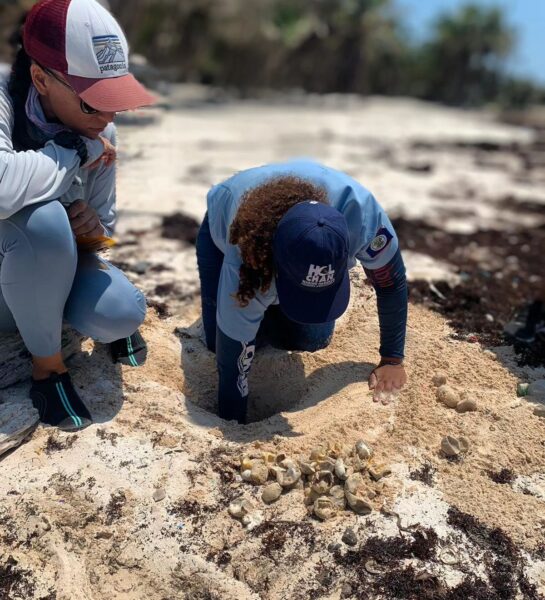 The three types of sea turtles nesting in Belize include Hawksbill, Green, and Loggerhead turtles. Hol Chan said these creatures have become very important for tourism as they can be spotted in the different marine national parks. Sea turtles are also considered a key factor in preserving the marine environment. Biologists at Hol Chan said they perform critical ecological functions such as helping to control their prey. Hawksbill turtles help the reef by eating sponges that compete with corals for space. The Green turtles graze on seagrass, which adds to the seagrass bed health. In addition, biologists explain that sea turtles add nutrients to their environment from their eggs or hatchlings that do not survive.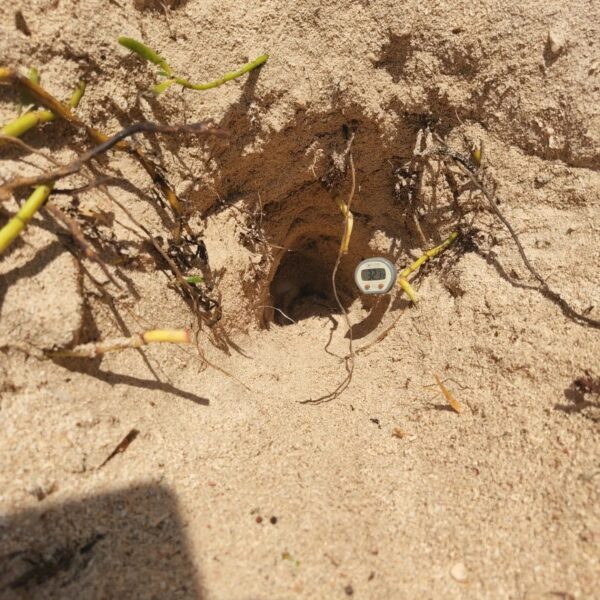 HCMR officers make weekly visits to the nesting areas during the season. The activities involve collecting data on the number of sea turtle nests laid each year, hatchling success rate, and mortality.
The HCMR sea turtle monitoring program advises islanders that several nests have been found and identified. The public is reminded that all sea turtle species are protected, and no person should interfere with a turtle's nest. It is illegal to have in possession a sea turtle or its products. People are further warned that nobody should buy, sell, or possess any articles made of turtle shells. The call is made to anyone with any information regarding any violation of the regulations mentioned above to contact HCMR at 226-2247 or 614-6439.
Follow The San Pedro Sun News on Twitter, become a fan on Facebook. Stay updated via RSS