Northern Ambergris Caye sees an increase in turtle nesting activity
Friday, August 4th, 2023
The Hol Chan Marine Reserve's sea turtle monitoring program provided an update on the current turtle nesting season on Ambergris Caye on Thursday, August 3rd. According to the Hol Chan team, they have discovered 46 turtle nests, of which 25 have already successfully hatched. As they continue monitoring and recording the nesting season, they asked islanders visiting the northern beaches to be very cautious and, if possible, to avoid driving on the beach as these are the nesting grounds of the sea turtles.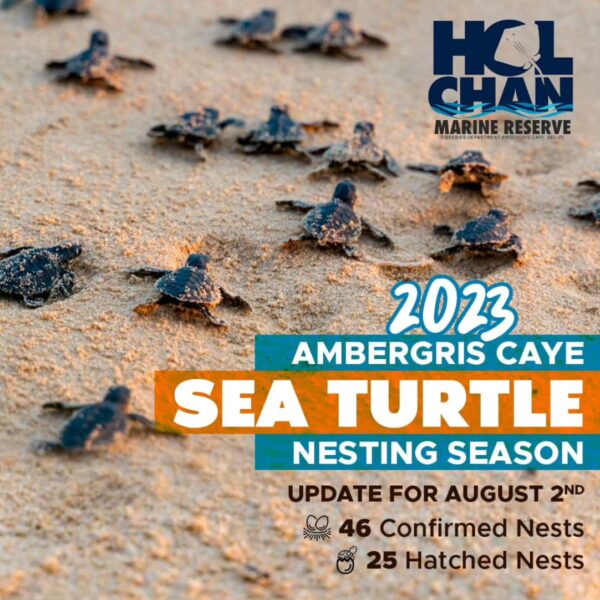 The latest data collected by the Hol Chan team around the nesting areas, such as Robles and Rocky Point, suggests that the 2023 nesting season has yielded 743 new turtles that have made their way to the Caribbean Sea. A total of 707 are from the Loggerhead species, and 36 were Hawksbills. The other sea turtle species nesting on Ambergris Caye is the Green Turtle. The season will continue running through November, and more nests are expected to be discovered. As such, the Hol Chan Marine Reserve management provided some tips to safeguard baby turtles, specifically for islanders living in northern Ambergris Caye.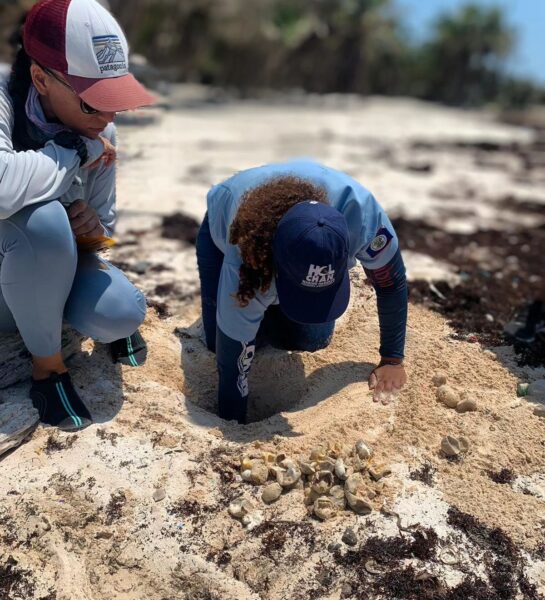 Hol Chan reminds the public that sea turtles are protected by law. People should keep their distance and give sea turtles space if spotted on the beach. As per law, never touch a nesting turtle or handle the hatchlings. While the far north side of the island attracts beachgoers, during the season, they are reminded to refrain from driving on the beach, if possible, to avoid disturbing the nesting beaches. People are asked to avoid tagged and marked turtle nests and littering the beach area.

As northern Ambergris Caye continues to develop, these are some tips for stakeholders and residents to help them co-exist with these sea creatures. The Hol Chan team suggests keeping beachfront areas near properties dark. "After sundown, turn off any lights unnecessary for human safety," Hol Chan noted. They suggest the use of long-wavelength amber LED lamps. These types of lighting should be shielded to make them not visible from the beach. They also recommend avoiding using flash when taking pictures or using flashlights. "This can cause turtles to become disoriented and crawl away from the sea," Hol Chan noted. Another suggestion is to remove beach furniture, boats, toys, or rubbish from the beach at the end of the day. These can become obstacles for the baby crawling sea turtles.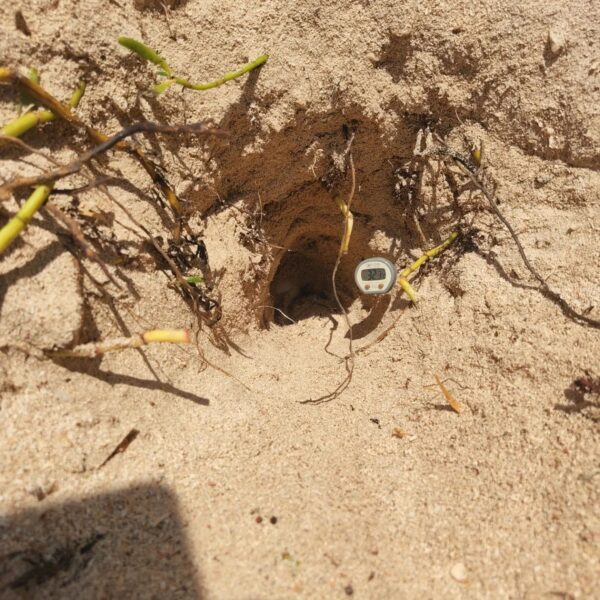 According to Hol Chan's biologists, sea turtles are ecologically essential and significant to Belize's tourism industry. They stressed not to disturb anything that you suspect is a turtle nest. Instead, report all suspected nests or sea turtle crawls to the Hol Chan Marine Reserve office at 226-2247.
Follow The San Pedro Sun News on Twitter, become a fan on Facebook. Stay updated via RSS