Mayor Guerrero attends instalment of Quintana Roo's new governor
Friday, September 30th, 2016
The neighbouring Mexican State of Quintana Roo has a new governor, Carlos Joaquin Gonzales. He was officially sworn in on Sunday, September 25th, in the state's capital city of Chetumal where San Pedro's Mayor Daniel Guerrero, along with a Belizean delegation, attended the grand ceremony at the state's Hall.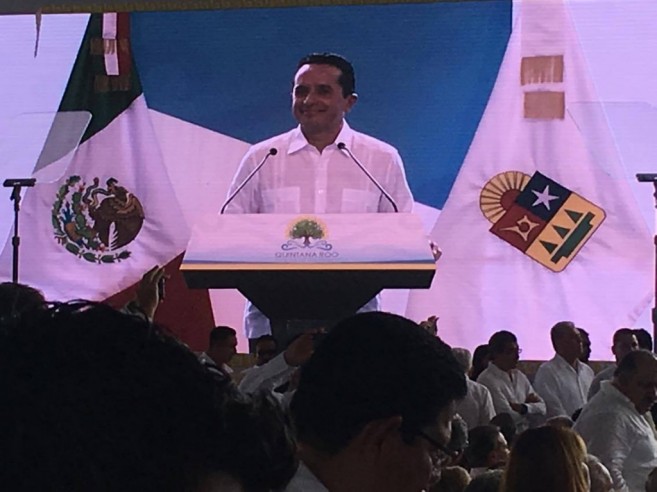 The Belizean delegation was headed by Deputy Prime Minister and Minister of Education Honourable Patrick Faber. The other members in the delegation included San Pedro Town Mayor Daniel Guerrero, Mayor Kevin Bernard of Orange Walk Town, Mayor Hilberto Campos of Corozal Town, Mayor Darrell Bradley of Belize City, Honourable Elodio Aragon – Minister of Youth and Sports, Honourable Dr. Angel Campos – Minister of State in the Ministry of Health, Jorge Valencia from the Honorary Belize Consul in Chetumal and other invited guests from the Government of Belize.
Immediately after being sworn in, the new governor addressed an audience of over 15,000. "Today we start the work to put Quintana Roo back on its feet," Gonzales exalted. "For too long our Southern State has been neglected and our people marginalized. The work to rebuild our society, install public confidence in what was a corrupt system of governance and create employment starts today." Gonzales committed to ensure that everyone enjoys equal opportunities, in particular women, who according to him have been victims of different forms of abuse.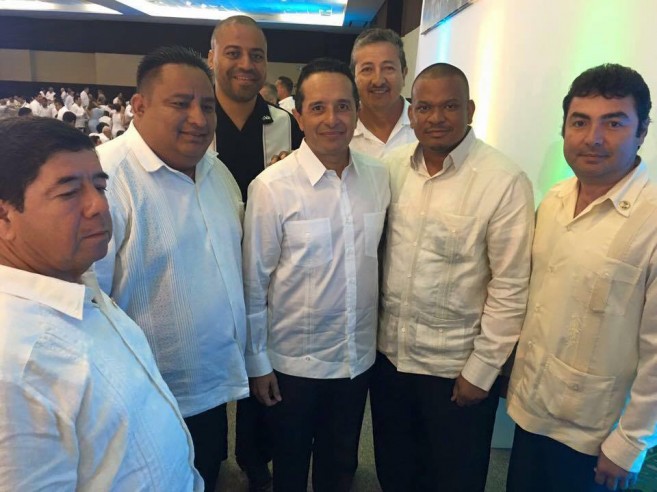 Gonzalez also promised that he will bring past corrupt state elected officials to justice if he finds any evidence. "We cannot allow corruption to continue to be the rule of law," he stated to the crowd who cheered loudly at this remark.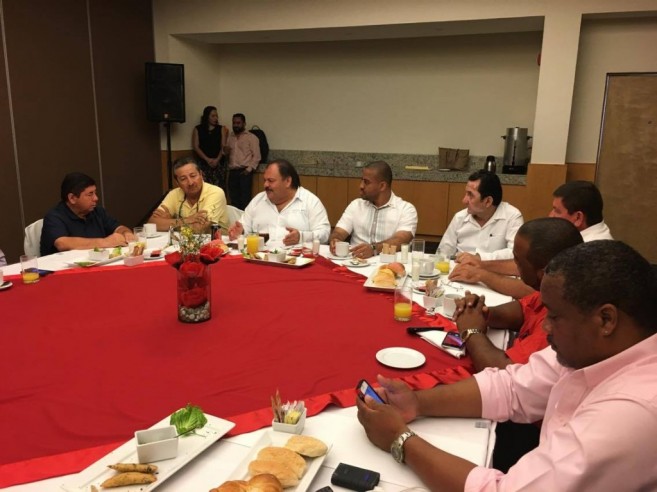 After delivering his message, the Governor invited his special invited guests to a feast in which he spoke to the Belizean delegation. Governor Gonzales and Deputy Prime Minister Faber briefly spoke on the long standing relationship between Belize and Mexico and their commitment to working together. Next to speak and congratulate the new Governor were the different mayors from Belize, including Mayor Guerrero. They all committed to foster good relationship between their municipalities and the state of Quintana Roo. Gonzales will hold the title of State Governor for six years.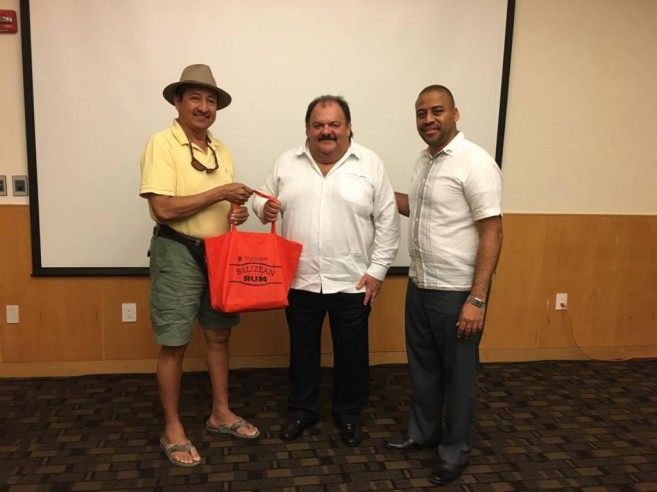 The following day, Mayor Guerrero and Mayor Bradley were invited to a breakfast with Eduardo Espinosa Abuxapqui Mayor of Chetumal. Abuxapqui is on his last days as Mayor and hosted the breakfast as a gesture of gratitude to the support he has always received from Guerrero and Bradley. Mayor Guerrero shared a few words during the official breakfast. "The people of San Pedro are particularly grateful for the support we have gotten from the city of Chetumal, especially in the area of culture. Due to that, you have a special place in the hearts of all San Pedranos," said Guerrero.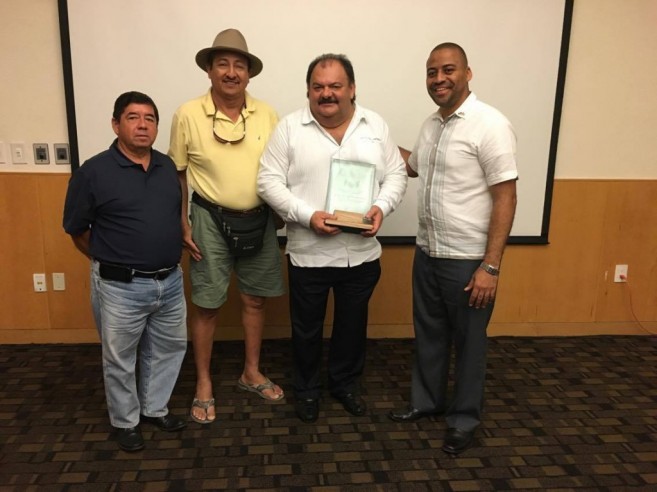 After the breakfast, both Guerrero and Bradley presented gifts to Abuxapqui on behalf of their municipalities. Abuxapqui exits office on Friday, September 30th.
Follow The San Pedro Sun News on Twitter, become a fan on Facebook. Stay updated via RSS