GOB: 'Guatemala fishing regulation violates International Law'
Wednesday, January 4th, 2017
The reports that Guatemalan authorities have released a document suggesting that its inhabitants are allowed to fish unimpeded in Belizean waters all the way up to Punta Gorda Town in Southern Belize, has once again caused outrage among Belizeans.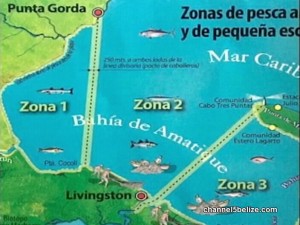 Investigations have revealed that the Guatemalan regulation dates back to 2002, and according to current government officials, they were unaware of such regulations by the neighbouring country. The Government of Belize (GOB) has since categorically rejected this fishing legislation imposed by Guatemala. In an official statement issued last week, the GOB stated that Belize's maritime spaces are established by the Maritime Areas Act of Belize, which is in accordance with international law. GOB has described the move by Guatemala as a flagrant violation of International Law and Belize's maritime sovereignty. The response also included that there can be no validity to, of international and Belizean recognition of, any law or regulation in Guatemala that purports to infringe on the sovereignty and territorial integrity of Belize.
Guatemala continues its stance on their territorial claim to Belize and according to the Ministry of Foreign Affairs, this latest revelation is just another way to continue fuelling the long and unresolved issues between both countries. While GOB prepares to send out a protest note, the fishing populace near Punta Gorda has also rejected such document from the Guatemalan Government. However, they are concerned about future incidents with Guatemalan authorities who consistently patrol the Sarstoon Area well within Belizean waters.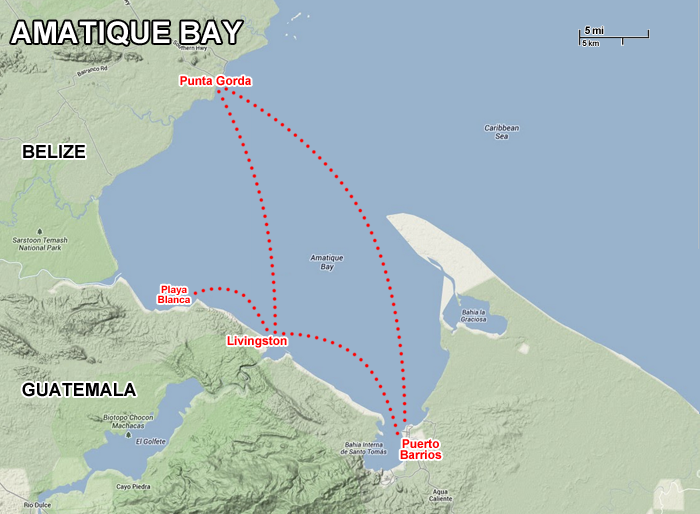 In an attempt to appease Belizeans, Minister of Foreign Affairs Honourable Wilfred Elrington told the media that he does not feel that the revelation of the document will have any added negative impact on the Belizean fishers in southern Belize. "It is an old document that just came to light," said Elrington. "Belizeans have been the only ones fishing down there, enjoying the area and visiting the nearby cayes of that part of the country."
Guatemala made official its claim on Belize on September 21, 1939 when they informed Great Britain that they were repudiating the 1859 Treaty which established the current borders between Belize and Guatemala. In the note at that time, the Guatemalans accused the British of violating such treaty, thus, the Belizean territory must return to Guatemalan control.
Look out for our detailed story on this topic of national interest on our next issue, which hits the streets on Friday, January 6, 2017.
Follow The San Pedro Sun News on Twitter, become a fan on Facebook. Stay updated via RSS