Belize Represented at XLIX Summit of Heads of Government and State of the Central American Integration System
Saturday, July 1st, 2017
Belmopan. June 29, 2017. Belize attended the XLIX Summit of Heads of Government and State of the Central American Integration System (SICA) in Costa Rica from June 28th-30th, 2017, where leaders met to discuss regional cooperation, security and the continued strengthening of regional integration.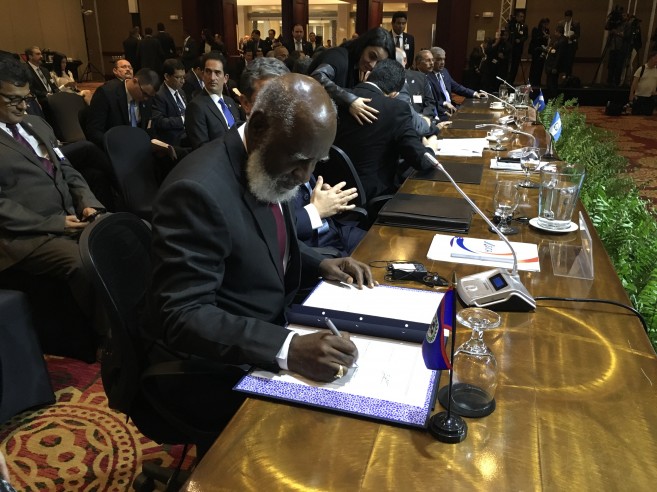 Minister of Foreign Affairs Hon. Wilfred Elrington, representing Prime Minister Rt. Hon. Dean Barrow, congratulated the Government and people of Costa Rica for their leadership and welcomed the discussions and commitments made to regional integration, particularly in the area of security.
Hon. Elrington expressed concern that extra-regional challenges, such as the continued conflict in the Middle East and the recent United States policies on immigration and climate change, will have adverse effects on member states. He urged the region to address issues such as the widening poverty gap, employment opportunities and technological advances. He also urged the region to use its influence to reach out to the Venezuelan Government and opposition to find a solution to the internal challenges it faces.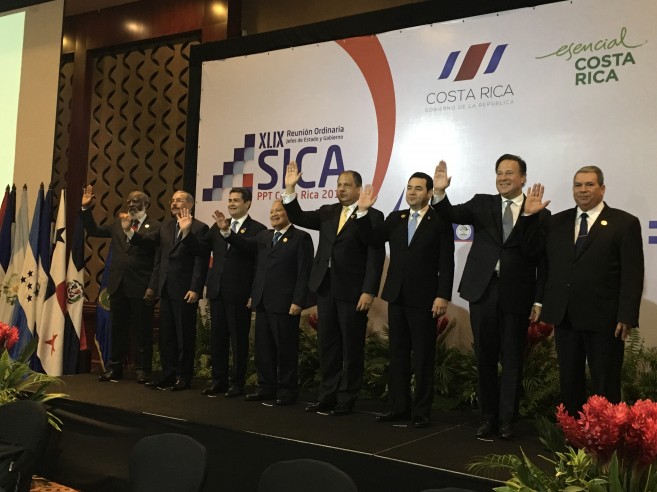 Heads welcomed the continued cooperation between member states and donor countries in the fight against organized crime and drug trafficking, and urged SICA member states to continue working together to strengthen the capacities of member states to confront violence.
Heads also elected former Guatemalan President Mr. Marco Vinicio Cerezo as the new Secretary General of SICA, and Honduran national Mr. Melvin Redondo as the new Secretary General of the Secretariat of the Central American Economic Integration (SIECA).
Outgoing Secretary General Victoria Avilez thanked the region for their continued support and guidance during her tenure at the SICA Secretariat and welcomed the appointment of Mr. Cerezo, whose leadership of the Esquipulas Foundation and commitment to Central American integration will serve to address the needs and challenges of the region.
Panama assumes the Presidency Pro Tempore of SICA for the period July to December 2017.
Also representing Belize were H.E. Alexis Rosado and Minister Counsellor Margaret Juan.
Follow The San Pedro Sun News on Twitter, become a fan on Facebook. Stay updated via RSS