Mayors from across Belize sign agreement to Promote Wellness Spaces and Healthy Lifestyles
Wednesday, October 10th, 2018
Mayors from all municipalities across the country signed a Memorandum of Agreement (MOA) with the Ministry of Health (MOH) for the promotion of Wellness Spaces and Healthy Lifestyles on Wednesday, October 3rd at the steps of the Independence Plaza in Belmopan City. Present at the signing ceremony was the Health Minister Honorable Pablo Marin, along with the Mayors of Belmopan, Belize City, Benque Viejo, Corozal, Orange Walk, Dangriga, Punta Gorda, San Ignacio, and Santa Elena Towns and the Deputy Mayor of San Pedro Town.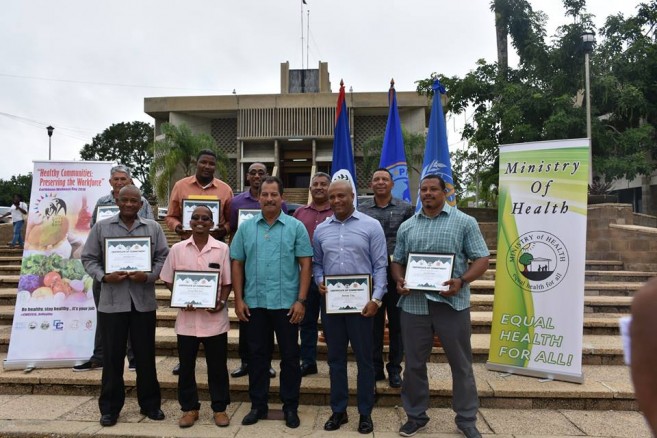 In August, the Ministry presented the idea to the Mayors Association and received overwhelming support for the partnership. The MOA was drafted to primarily create a partnership between the various municipalities and the MOH to promote healthy lifestyles, wellness spaces and promote physical activity within their communities.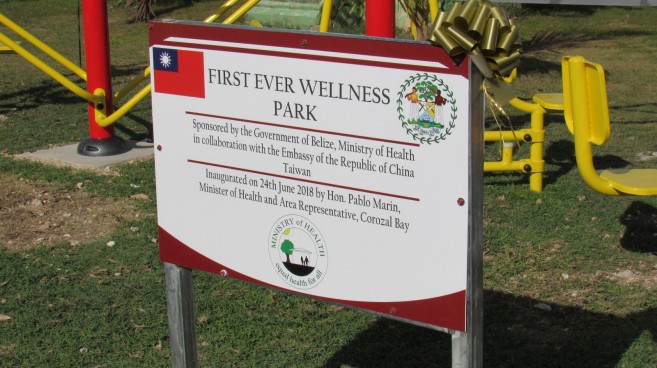 According to Marin, with this agreement, more municipalities will be able to receive wellness parks and an increase in medical tests. "I have already established four wellness parks: two in Corozal, one in Benque and one in Punta Gorda. Those are already up. I am getting more for us to fill all the town and cities in the country, I hope by December I have all of them, and I am going with a campaign all over the country in all marketplaces. I will have my people at least twice a month on hand to test sugar levels and weight so we can make activity recommendations," said Marin.
The signing of the MOA marks a major accomplishment for Belize, as it celebrates its 10th year as a participant in Caribbean Wellness Week under the theme, "Healthy Communities: Preserving the Workforce." Caribbean Wellness Week is an annual event which provides an opportunity to increase the awareness of non-communicable diseases, promote physical activity, good health practices and also to promote overall wellness. The signing is the highlighted activity for the Ministry's commemoration of Caribbean Wellness Week 2018.
Follow The San Pedro Sun News on Twitter, become a fan on Facebook. Stay updated via RSS