Police Report
Saturday, January 24th, 2015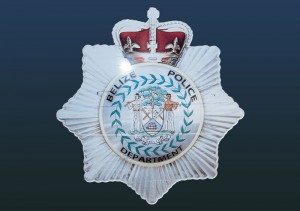 Possession of Controlled Drugs
*On Saturday, January 17th at approximately 6:20PM, San Pedro Police on patrol at the corner of Almond and Tarpon Streets, noticed a tall male person of dark complexion dressed in a white T-shirt and a green short pants standing on Chicken Street and walking around a tank in the area. He handed something to a person who had approached him. Police conducted a search on the male person, however, nothing incriminating was found on him. A search was then conducted around the tank where police found a black plastic bag containing green leafy substance suspected to be cannabis. The suspected cannabis along with the accused person was taken to San Pedro Police Station where he was identified as 43-year-old Edwardo Jones of Tarpon Street. The suspected cannabis was weighed and amounted to 8 grams. Police then arrested and charged Jones for the offence of Possession of Controlled Drugs.
*On Sunday, January 18th at 9:20PM, Caye Caulker Police visited Pasero Street in Caye Caulker Village where they searched 63-year-old Charles Louis Benajan, American national of California, USA who was found in possession of a small plastic pouch containing white powdery substance suspected to be Cocaine, amounting to 0.3 grams. He was formally arrested and charged for Possession of Controlled Drugs.
Theft
On Sunday, January 18th at about 10:10AM, store clerk for a boutique located on Barrier Reef Drive reported that on Saturday, January 17th at approximately 8:15PM while at work she was informed that two young men were in her store stealing, as a result she approached the teenage Hispanic boys and asked them if they had stolen something. She found one of them had a chain in his pocket valued at $18.00 and the other had a pair of earrings valued at $30.00. She called the police and both boys were detained. The 12-year-old and 14-year-old, both students of San Juan Area, were later charged jointly for the crime of Theft.
Follow The San Pedro Sun News on Twitter, become a fan on Facebook. Stay updated via RSS