Police Report
Thursday, February 12th, 2015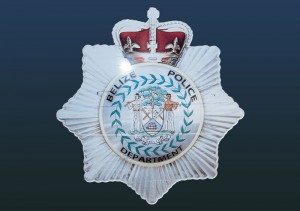 Damage to Property
On Sunday, February 8th at about 4PM 21-year-old Andre Burgos of San Mateo Area reported that on Saturday, February 7th at 5PM he left his motorcycle, Honda brand, white and black with license plate number SP-M-0562 with VIN number LTMJD19A4C5326292, parked right in front of Barrier Reef Resort where he works because the rear tire was punctured and he went home in the San Mateo Area. Upon his return to work the next day, he observed that his motor cycle was burnt. The motor cycle is valued $5,500BZ. Police investigations continue.
Shooting
On Monday, February 9th at about 8:30PM, police visited the San Pedrito Area in the vicinity of Lopez`s Apartments where they met 32-year-old Kareem Eagan suffering from a wound to his right foot just above his ankle which appeared to be that of a gunshot injury. Initial investigation revealed that two Hispanic male persons, dressed in dark clothing with hooded jackets, ran into the yard of Lopez's Apartments and fired several shots, injuring Eagan who was seated inside his room. During the shooting, a Green RAV-4 S.U.V License plates SP-C-647, which was parked in front of the apartment building received an apparent bullet hole to its right front fender. Police have detained two minors pending an investigation.
On Wednesday, February 11th at about 9:25PM San Pedro Police responded to shots fired in the San Pedrito Area. As a result they visited the Espat's Apartment where a room being occupied by 38-year-old Maria Escalante and her 13-year-old daughter was seen with apparent gunshot holes on its door and walls. Preliminary investigations revealed that at about 9:20PM while in their apartment, three loud sounds were heard and the minor realized that she had been injured in the chest. Two dark complexion young men were observed fleeing from the area on bicycle.
The minor was transported to the Dr. Otto Rodriguez San Pedro Polyclinic II where she received immediate medical attention. No major medical treatment was needed and the minor is in a stable condition.
Burglary
On Wednesday, February 11th at about 9:15AM 44-year-old Amaila Tillett, of San Mateo Area, reported to the Police that between the hours of 7:30AM and 10PM on Firday, February 6th her house was broken into. Stolen from the residence were one 32″ Toshiba brand Television valued at $800, one Sony brand DVD player valued at $275, one Audio Vox portable DVD player valued at $600, a red jewelry box with silver jewelry value unknown, and a few tools valued at $20. The items totaled to a cost of $1695.00. Entry was gained by damaging a window, which repair cost are valued at $65.
Police have since recovered all items and have detained a 17-year-old minor of Boca del Rio Area pending charges of Burglary.
On Wednesday, February 11th at about 10:50AM 25-year-old Alejandro Rodriguez of the San Pedrito Area, visited the San Pedro Police Station and reported that on Thursday, February 5th he left the island to assist with his father`s funeral and upon returning he couldn't find $4,000 which he had collected from his tenants. Upon searching he realized that some golden jewelry, approximately $100 in coins, a white and black iron valued at $35, four Victoria Secret long jeans pants valued at $90 each were also missing. The missing items totaled to a value of $4,495. Police investigations continue. Anyone with information on the missing items is to call the San Pedro Police Station at 206-2022.
Follow The San Pedro Sun News on Twitter, become a fan on Facebook. Stay updated via RSS