70-year-old woman reports brutal attack
Saturday, November 21st, 2015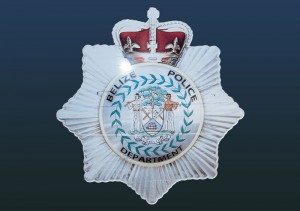 A 70 year old woman reported to the San Pedro Police Station that on Monday, November 16th, around 9:30PM, she was heading home when she was violently assaulted. The incident occurred on Coco Plum Street in the San Marcos area, where the victim told police that a male individual dragged her into an empty bushy spot where he began attacking her. She received punches to her face and legs, and she lost consciousness. Upon regaining consciousness, she noticed her blouse was torn and her underwear missing.
According to Officer in Charge at the San Pedro Police Formation, Sandra Bodden they cannot confirm yet if the woman was raped, since they are waiting for a medical examination to confirm it. Initially she was treated at the local polyclinic where medical personnel declared her status as aggravated assault, and further checkups will take place in Belize City.
So far, the only hint the police has is from the victim's declaration. According to the elderly woman, the attacker was riding a bicycle, had on a white shirt and from his appearance, he is a Hispanic person with curly hair. Anyone who may have information of the attacker can contact the police station at 206-2022.
Police continue investigating.
Follow The San Pedro Sun News on Twitter, become a fan on Facebook. Stay updated via RSS