Police Report
Sunday, December 27th, 2015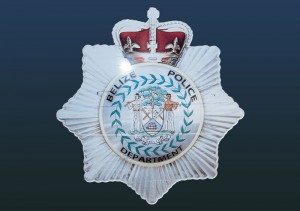 Drug Trafficking 
On Sunday, December 20th at 9:40AM, police visited a water taxi located on the beach front, San Pedro Town where they intercepted 18-year-old Saul Rodas carrying a white box containing 428.5 grams of Cannabis. Police have since arrested and charged Saul Rodas of San Mateo Area for the offence of "Drug Trafficking."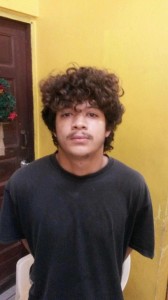 Theft
On Thursday, December 17th at around 10:13AAM, 23-year-old Sheila Alexis Eiley reported to the San Pedro Police Station that on Friday, November 27th she went to pick up her 4-year-old daughter from school, when she noticed that her gold chain with a red ruby stone medal, valued at $1,000BZ was missing. Eiley mentioned she questioned the teacher about it, but the teacher told her she didn't notice when the child dropped it or where she misplaced it, and that she would search to see if it fell in the classroom. On Thursday, December 7th, Eiley went to pick up her daughter at school, when again, she noticed another gold chain with a gold frog medal valued at $1,500BZ was missing from around her daughter's neck. She once again questioned the teacher, Socorro Carolina Kumul, about it, but again she claimed to have no knowledge of it. On Friday, December 11th, Eiley sent her daughter to school for a Christmas party and upon her daughter reaching home, she noticed that her daughter's gold bracelet valued $400BZ was missing from her hand. Eiley reports that she then asked her daughter where her chains and bracelet were, and she stated her daughter said that her teacher took them.
Eiley then visited the school's principal to inform him about what had happened, but the principal told her he couldn't just accuse someone of theft without evidence. On Thursday, December 17th, while Eiley was driving on Pescador Drive, she noticed a police officer known to her as Kumul's boyfriend entering a local pawn shop. Eiley stopped and followed him into the pawn shop, and asked the attendants what the officer went to do there. The attendant reportedly stated that the officer was looking at a gold chain, and when she asked to be shown what the chain looked like, Eiley saw that it was a chain exactly like the one her daughter had lost.
Eiley then made her way to the San Pedro Police Station to make a report. Deputy Coastal Executive Officer, Assistant Superintendent Henry Jemmott called in the said officer and asked about the chain. Upon the officer showing the chain, Eiley positively identified it as that of her daughters. Further investigation revealed that Kumul had given the chain to the officer as a gift for his birthday. Kumul was then detained for the crime of "Theft".
Follow The San Pedro Sun News on Twitter, become a fan on Facebook. Stay updated via RSS