American National detained for immigration offenses
Thursday, March 14th, 2019
A 56-year-old American National, Robert Brent Haynes was detained and brought to the San Pedro Police Station on Friday, March 8th for having violated his immigration permit in Belize. A further look into Haynes' background revealed that he is a 'Registered Sex Offender' in the United States of America (USA). His criminal record shows two charges for indecent sexual contact with a young child in 2006. Haynes was taken to the San Pedro Magistrate Court the same day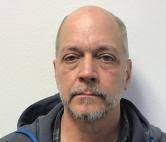 and later released from police custody after meeting bail. It is unknown if he is still in the country. The San Pedro Sun reached out to the Immigration Department to find out more about the country's immigration policy regarding visitors who are Registered Sex Offenders.
In speaking with an immigration officer, The Sun learned that unlike other countries, Belize has no law in place that prohibits a person from entering the country because of a criminal record. The immigration officer explained that it is up to the discretion of the officer at the port of entry to deny entry, after consulting with his/her superiors. The only time someone can immediately be denied entry and even detained is if there is an outstanding arrest warrant for the individual.
The police shared a similar version stating that if someone has previous convictions in their country of origin, they (Belize) do not have the jurisdiction to apprehend such person. They can only do so if there is a request from foreign authorities and a wanted warrant has been issued. Furthermore, Police said that Haynes was not a police prisoner and was under the watch of the Immigration Department.
After he was processed for overstaying in the country, he was offered bail at the Magistrate Court and then police released him. Whether or not he should leave the country for the violation is allegedly up to Immigration Department.
The San Pedro Sun reached out to the Immigration Department on the island for comments regarding his immigration status, but they declined.
Follow The San Pedro Sun News on Twitter, become a fan on Facebook. Stay updated via RSS