Belize Coast Guard find marijuana packages floating near Lighthouse Reef
Friday, January 14th, 2022
During a patrol at Lighthouse Reef Atoll on Thursday, January 13th, the Belize Coast Guard (BCG) spotted a sack of 36 packages floating on the water. Upon retrieving the items, it was discovered that the packs contained suspected marijuana. No one was found in the area during the patrol.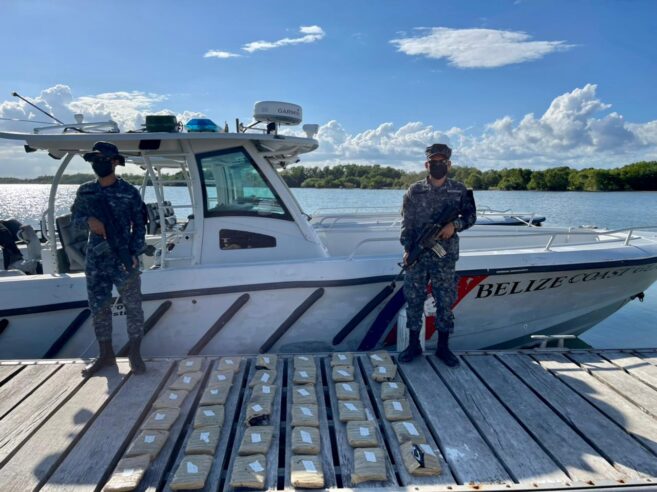 According to Lieutenant Commander Alma Pinelo, the packages were found about 100 feet east of a dock on one of the islands in the Halfmoon Caye area. The 36 packages were weighed to an amount of 30.95 kgs. The estimated value of all these drug parcels is $BZ81,705.
After processing the findings, the BCG handed over the packages to the Anti-narcotics Unit of the police department.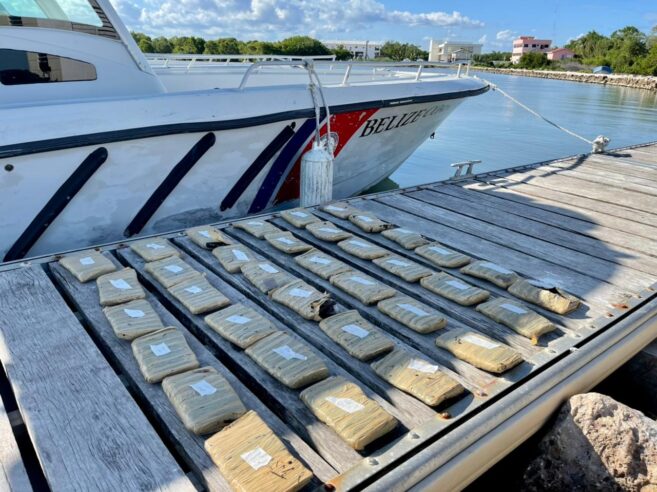 These are not the first drugs found in this area of the Belizean Caribbean. The drugs, believed to be released by a passing boat or low-flying aircraft, a technique known as 'wet drops,' are suspected to be part of a more extensive illegal operation. Patrols will increase around the Lighthouse Reef area to deter this drug activity as this is a very popular tourism destination. The increase in patrols may also raise the chances of locating other suspected packages if more are in the area.
Follow The San Pedro Sun News on Twitter, become a fan on Facebook. Stay updated via RSS