Professionals discuss issues involving young offenders on the island
Thursday, February 16th, 2023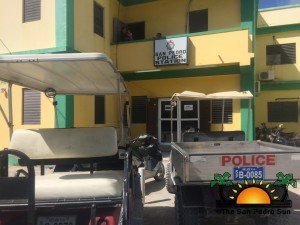 The San Pedro Police Formation and the Department of Human Development are talking about the challenges many island parents face with their children. One of the issues is youth offenders. As per Keira Williams in the Department of Human Development, this problem may require professional intervention.
Assistance includes advice on how to deal with the issue and working with the child as well. No rehabilitation centers are on the island; thus, the department deals with the matter as best as possible. However, Williams advised parents not to wait until the situation has escalated before seeking help. According to Williams, children primarily misbehave between the ages of 11 to 17, and she urges parents to seek advice as soon as the issue starts. She said counselling is available to those needing this service.
Inspector of Police Samuel Gladden agreed with Williams that parents must take control of the situation from the beginning. "The parents need to start having conversations with their child from the early stages of their life," said Gladden. He noted that it is never too early to start speaking to the children and not wait until it may be too late or difficult to deal with the problem. He shared that sometimes parents may ask the police to deal with the minor, a report is filed, and then a process starts in which the Magistrate Court is involved. In the past, some of these children ended up in a rehabilitation center on the mainland. The causes of young people being anti-social and offensive to their parents can be fueled by their financial background and the lack of parental supervision at home. Both Gladden and Williams believe these issues need immediate attention to deter unhealthy personality development in young adults.
Gladden explained that the issue is slowly but gradually increasing on the island. The senior police officer suggested that some type of study take place to tackle this concerning issue. Other matters to focus on include sex offences, burglaries, and other activities affecting the youth.
Both the local Police Formation and Human Development branches look forward to continuing working with the community. They hope these issues can be addressed together and create grounds for a healthy and productive island population.
Any parent having difficulty with their children can contact Keira Williams at 615-5401.
Follow The San Pedro Sun News on Twitter, become a fan on Facebook. Stay updated via RSS