The Government of Canada and SISCA provide kits to improve reception conditions for migrant and returnee children and adolescents in Belize
Sunday, January 22nd, 2023
On January 19, 202, as part of the execution of the ACOMPAÑARTE project "Supporting migrants and returnees", the Secretariat for Central American Social Integration (SISCA) and the Government of Canada through the Canada Fund for Local Initiatives (FCIL) held a handing over ceremony of kits to Liberty Children´s Home at the University of the West Indies in Belize City.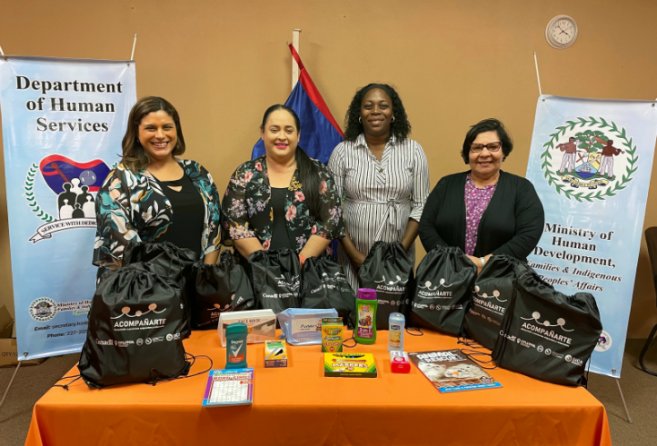 "One of the priorities of the government of Canada is to work with other States to strengthen protection systems, promote safe and orderly migration, therefore, we seek to strengthen attention for the return of migrants from Guatemala, Honduras, El Salvador, Belize , Costa Rica and Panama, where in addition to welcoming them with care, they are provided with all the necessary guidance on the risks that irregular migration and gender violence entail", said Marissa Longsworth, Honorary Consul of Canada resident in Belize.
150 biosafety and basic care kits were delivered for the benefit of migrant and returnee children and adolescents. Each kit contains supplies for the prevention of COVID-19 and basic needs.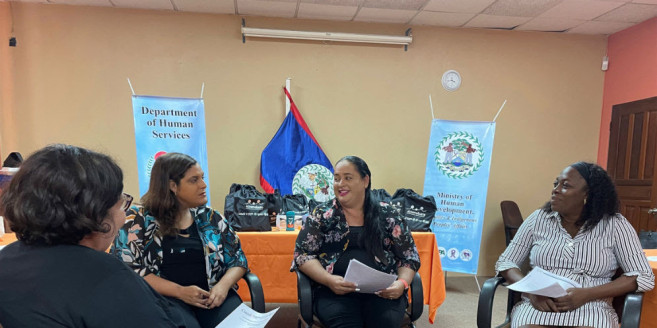 "For us, it is essential that migrants receive adequate care and attention at their place of reception or shelter, Anita Zetina, Secretary-General of the SISCA.
The initiative contemplates the strengthening of the capacities of the staff of the institutions in charge of the reception and shelter of migrants, through processes of psychosocial support and self-care training; particularly, in the management of traumatic experiences; preventive intervention on self-esteem and suicide in childhood, adolescence, and youth in vulnerable conditions and risk of irregular migration; self-care and prevention of emotional exhaustion. In addition, it implies the dissemination of information on the importance of psychosocial support for the comprehensive well-being of migrants, to achieve better integration and reintegration in their places of origin and transit.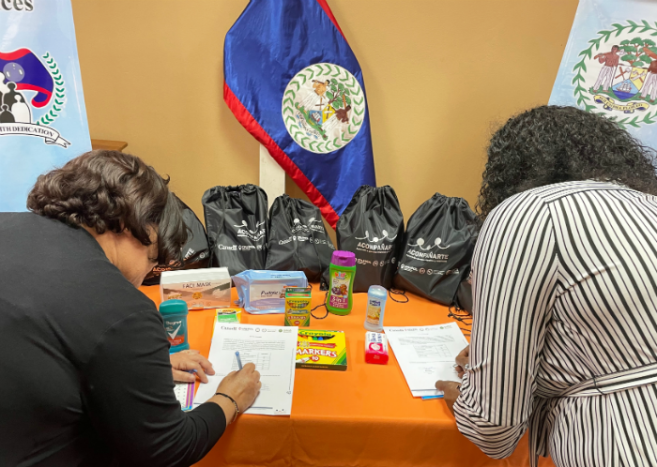 "From the social area of SICA, with the support of our Secretariat, SISCA, and in alliance with different cooperation partners we are promoting processes that contribute to strengthening and complementing the work that each of our countries is doing to both reduce forced migration and to promote the social and labor insertion of returned migrants", Elvia Vega-Samos, Minister of State in the Ministry Human Development, Families & Indigenous Peoples' Affairs of Belize; and Pro Tempore Presidency of the CIS, who thanked the Government of Canada and SISCA for the support.
This project supports the work that has been developed from the social area of SICA in favor of the socio-labor inclusion of the returned migrant population and at risk of irregular migration; aligned with the Council for Central American Social Integration (CIS) strategic instruments: the Comprehensive Regional Social Policy of SICA and the Intersectoral Regional Agenda on Social Protection and Productive Inclusion with Equity (ARIPSIP).
Follow The San Pedro Sun News on Twitter, become a fan on Facebook. Stay updated via RSS