VIP to contest municipal elections in San Pedro with a full slate
Wednesday, January 14th, 2015
Municipal elections are set for Wednesday March 4th countrywide, and with the date just seven weeks away, the political machinery is being oiled. On Ambergris Caye, the Vision Inspired by the People (VIP) will be launching a full slate to contest the upcoming election. The announcement was made by VIP Chairman, Robert "Bobby" Lopez.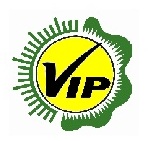 Lopez would not go into full details, but indicated that the theme that will be used by his team is "Embrace the Change – Restore a Flourishing Environment for San Pedro." He explained that while his campaign will not be geared on personal attacks, the many issues affecting the island will be on the forefront of his team's strategy. The seasoned political activist said that having a team in the municipal election will give the electorates of San Pedro, who want real change, the opportunity to vote differently from the norm which is selecting candidates from the two main political parties.
In a press release issued on Tuesday January 13th, the VIP outlined their vision for San Pedro Town. "Mother Nature has endowed us with a beautiful island, pristine reef, crystal clear waters and abundant marine life. These priceless gifts are the life blood of San Pedro, ranking it among the best destinations in the world. The improper dumping of toxic substances such as plastics, oil, arsenic and heavy metal pollution in our waters is negatively affecting the health of our environment at an alarming rate. We need to take a stand now to work on restoring our island to its natural state and ensure our future livelihood. Raising this call comes with the full realization that fixing the physical and social damage done to our environment and our community is a task for giants."

Lopez would not divulge the names of the candidates at this time, but indicated that the VIP is preparing to finalize the official announcement. According to Lopez, the VIP conducted a vigorous screening process before selecting viable candidates. The names of the candidates, said Lopez, will be announced at the official launching of their team at a press conference on Tuesday January 20th.
The VIP started in 2000 in Belmopan City with two members and grew to four in 2003, and putting forward a full slate in 2006 and in 2009. In the 2009 City Council elections in Belmopan, the VIP garnered more votes than the People's United Party (PUP). In past on Ambergris Caye, the VIP has put forward candidates in both the municipal and general elections. However, it will be the first time that the VIP will have a full slate of seven candidates in the upcoming municipal election on the island.
Interested persons can learn more about the VIP movement by visiting their Face Book Pages "The 2015 VIP Team" and "VIP (Vision Inspired by the People).
Follow The San Pedro Sun News on Twitter, become a fan on Facebook. Stay updated via RSS