Letter to the Editor: Vision Inspired by the People
Monday, March 16th, 2015
March 10, 2015
Mr. Martin Alegria
Chief Environmental Officer
Department of the Environment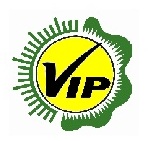 The VIP San Pedro Team wishes to bring to your attention a matter of grave concern to the residents of San Pedro. We are urgently calling on the proper authorities of this department to investigate the matter of the state of the environment in this community due to the improper dumping of toxic garbage. We are alarmed by the fact that the Mayor announced publicly that he will "continue using trash for landfill and roads", despite our public denouncement of this practice.
This irresponsible practice of using garbage for landfill to fill lots and build streets in the wetlands of San Pedro has been going on for many years; it has created extremely toxic conditions which are polluting our marine and mangrove systems and also endangers the health of our residents. The garbage being dumped includes all types of garbage, from large and small appliances, tires, fibre glass, and nonbiodegradable products and contaminants. Scientific studies of the water, soil and marine life conducted by various teams for a number of years have found major red flags that we are being exposed to lead, arsenic, mercury and other heavy metals from the infiltration of these toxins into the water. We have been advised by experts that this practice should be halted and a clean-up has to be done ; certain hazardous materials such as used fiberglass insulation will require proper clothing protection to remove and dispose. Dr. Marisa Tellez, UCLA PhD Biology; Crocodilian Parasitologist; NSF Postdoc Fellow at UCSB, who has conducted scientific study on the islands' environment since 2008 recently confirmed that if we continue at this rate, our island is on the tipping point of a major environmental crisis. Dr Tellez has submitted her reports to the Department of Environment and Department of Fisheries.
The VIP San Pedro Team is urging relevant heads of Departments to immediately act on these findings by coming to see first-hand the alarming irresponsible practice which is being carried out by our Municipality. We are urging all citizens to unite in an effort to address this situation and begin the huge task of reversing this devastation and restoring our community and our environment.
We await your prompt initiative,
VIP San Pedro Team
Follow The San Pedro Sun News on Twitter, become a fan on Facebook. Stay updated via RSS