PUP leadership candidates agree to debate
Friday, January 22nd, 2016
Plans are underway for a debate between the three People's United Party (PUP) leadership candidates, Honorable Cordel Hyde, Honorable Francis Fonseca and Honorable Johnny Briceño.
Well known Belizean writer and activist Glenn Tillett is organizing the debate with the assistance of local stakeholders. The debate is scheduled for Thursday, January 28th, starting at 7:30pm at the Radisson Fort George Hotel and Marina in Belize City.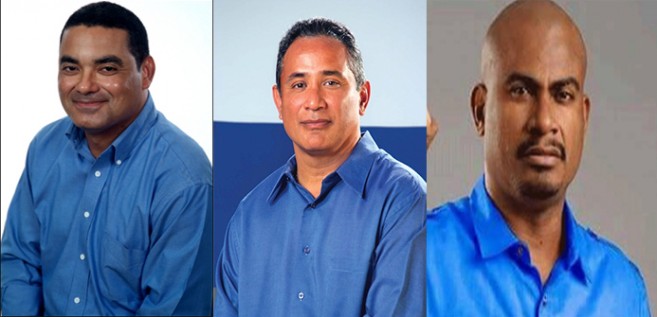 According to Tillett, Hon. Cordel Hyde has confirmed his participation, providing he has no objection(s) to the logistical and infrastructural conditions, in respect to the leadership election for the Peoples United Party. Hon. Francis Fonseca was also quick to agree to participate, with Hon. John Briceño being the last to accept the invitation on January 20th.
Organizer Tillett has asked the participating candidates to submit a list of three names of persons they would recommend as moderators. A minimum of two mutually agreed upon persons will then be selected as moderators. The debate format will include questions provided to the candidates 48 hours in advance, with two rounds of pre-seen questions and one last round of previously unseen questions. Candidates will make opening and closing statements of not more than 90 seconds long. The order of speaking will be determined by a draw. Attendance to the debate is by invitation only, with tickets equally distributed to the candidates and community stakeholders.
The general public is invited to submit questions via email to: [email protected] or via postal mail at P.0. Box 1710, Belize City, Belize, at the earliest possible time.
Follow The San Pedro Sun News on Twitter, become a fan on Facebook. Stay updated via RSS