Honorable John Briceño elected PUP Party Leader
Monday, February 1st, 2016
Honorable John Briceño, Area Representative of Orange Walk Central, has regained leadership over the People's United Party (PUP). Briceño was elected as Party Leader during the PUP's National Convention held on Sunday, January 31st in Belmopan City. The position of party leader was being contested by Briceño, Honorable Francis Foseca and Honorable Cordel Hyde following Fonseca's resignation after the November 2015 General Elections. The decision was made 2,758 party members who exercised their democratic right to select the PUP Executive Body.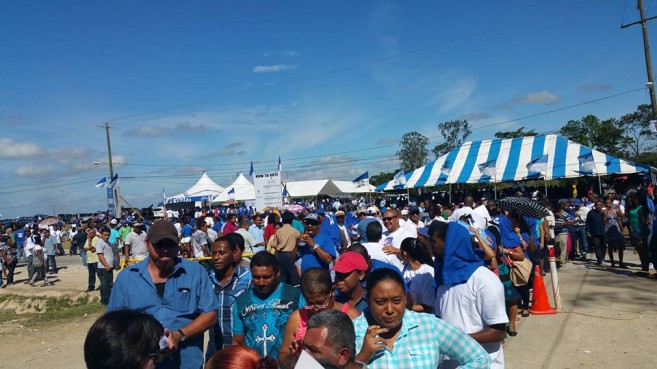 PUP supporters converged in Belmopan as early as 6AM to show support to their desired candidate. Voting commenced by 9PM and by 4PM the last vote had been cast. The convention served as the forum for the election of not only Party Leader, but also Deputy Party Leader for the North, South, East and West, Party Chair, National Communication Manager, National Campaign Manager, Legal Advisor and Treasurer.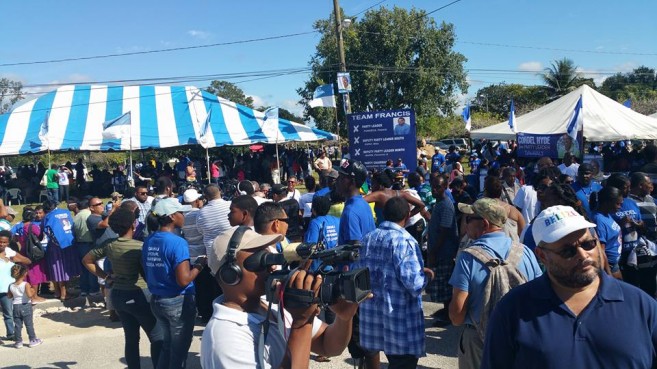 After tallying the votes, it was clear that Briceño would be the next party leader as he had garnered 41.42% of the votes. Briceño received a total of 1125 votes while Fonseca received 918 and Hyde received 673. "Sunday, January 31st was a victorious and historical day for the people of Belize. We now move forward as one Belizean entity; one Belizean family! We now walk together on the journey to rebuild Belize, not for our sake but for the sake of our future generations. Each and every one of you will be needed in this arduous task. Together, we will fulfill the dream and rebuild Belize!" said Briceño shortly after being declared the PUP's new Party Leader.
Taking the positions of Deputy Party Leaders were Honorable Rodwell Ferguson for South, Honorable Jose Abelardo Mai for North, Honorable Kareem Musa for East and Honorable Julius Espat for West. Ferguson received 1558 votes over Honorable Mike Espat who received 1044, while Mai received 1342 votes over Honorable Florencio Marin Jr. who received 1246. Neither Musa nor Espat were contested.
The position of Party Chair once again went to Henry Charles Usher, who defeated Oscar Requena 1444 to 1162 votes. Anthony Mahler was elected National Communications Director with 1485 votes over Dolores Balderamos Garcia who received 1103 votes. The positions of National Campaign Manager, Legal Advisor and Treasurer were unopposed, and as such, were automatically awarded to Victor Espat, Anthony Sylvestre and Ramon Cervantes Jr., respectively.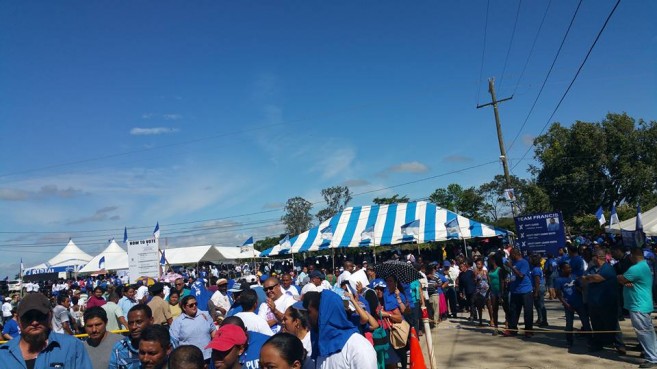 Briceño has served as a PUP Area Representative for Orange Walk Central since 1993. He has served as Deputy Prime Minister from 1998 to 2007 under the administration of former Prime Minister and PUP Party Leader, Honorable Said Musa. On March 30, 2008, Briceño was elected as party leader succeeding Musa. But he abruptly resigned on October of 2011 citing unspecified health issues.
Follow The San Pedro Sun News on Twitter, become a fan on Facebook. Stay updated via RSS