Honourable Patrick Faber is elected as UDP's First Deputy Party Leader
Monday, May 30th, 2016
Honourable Patrick Faber, Minister of Education has officially been elected as the First Deputy Leader of United Democratic Party (UDP). At a convention held on Sunday, May 29th in Belize City, Faber overcame his opponent Honourable John Saldivar, Minister of National Security receiving 57% of the votes against Saldivar who only received 42%. Faber took the victory with a lead of 88 votes.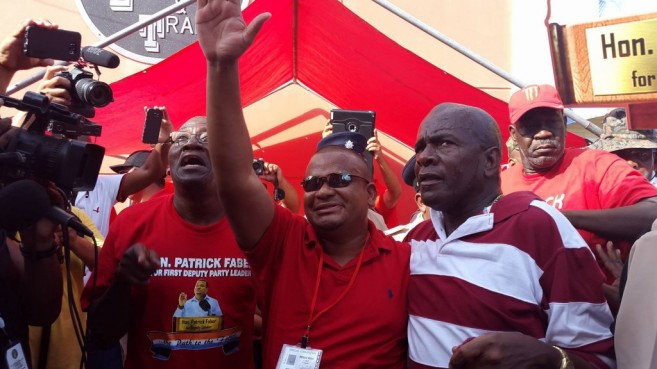 Voting began at 9AM and ran through 3PM. According to UDP Chairman Alberto August, 585 of the possible 589 delegates cast their votes, with only one being rejected. Faber had 336 ballots cast in his favour, while Saldivar only had 248 in his favour. It was previously reported that Faber had an edge over Saldivar with the delegates, even though the majority of Cabinet ministers were on Saldivar's side. However, according to UDP senior member Michael Finnegan, Cabinet support would be of little support at the convention, since the delegates would be the ones who would elect the new party deputy leader.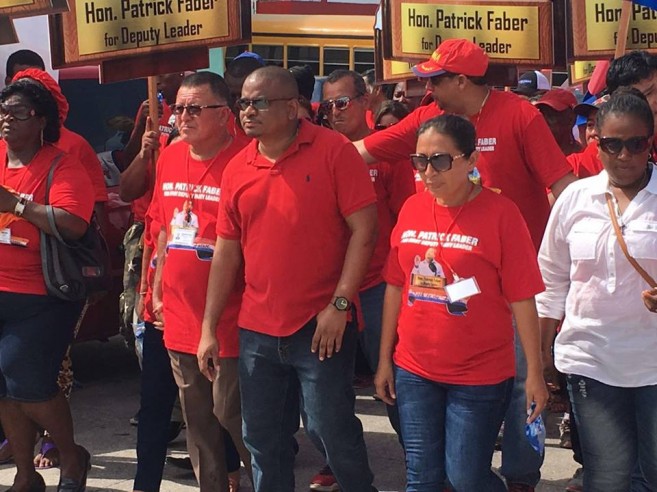 After the results were official and the announcement was made, Faber thanked all his supporters and was then immediately sworn in as the party's new first deputy leader. "I feel very happy. It's all about the base," Faber told reporters. "I believe in unity, and you can all expect from me full collaboration with all my colleagues to put back things in order. "Saldivar reportedly left the convention early following the announcement of Faber's Victory.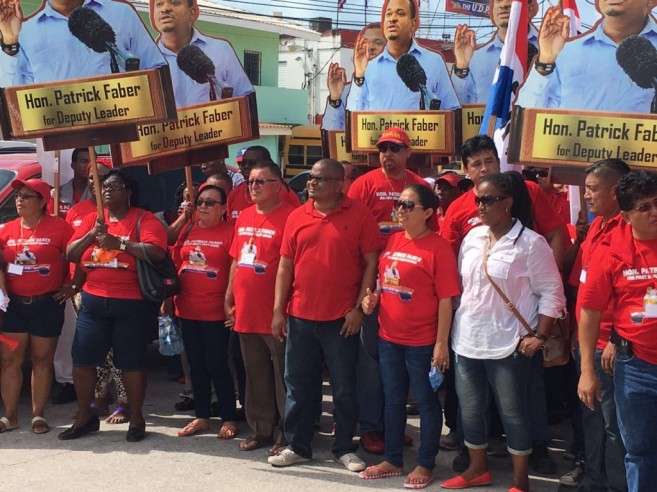 Before the convention on Friday, May 27th, Faber had displayed much confidence by predicting his victory. He added that he would be very surprised if he lost the convention. Faber went to say that despite the results, he and Saldivar would maintain a close friendship after winning the candidacy to lead the UDP.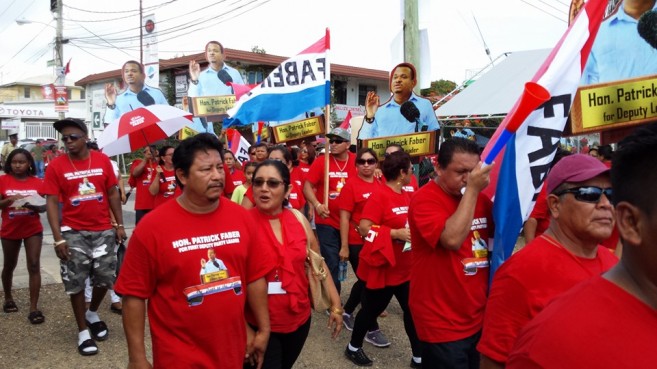 Early this year, the post became vacant following the abrupt resignation of former first deputy Gaspar Vega from the post. As the newly elected deputy party leader, Faber is expected to succeed current party leader and Prime Minister Dean Barrow when he retires at the end of his present term in office.
Follow The San Pedro Sun News on Twitter, become a fan on Facebook. Stay updated via RSS