Another irregular land deal involving Gaspar Vega's family surfaces
Saturday, August 5th, 2017
After the October 2016 land scandal, involving family members of former Deputy Prime Minister and Minister of Natural Resources and Agriculture, Honourable Gaspar Vega, his family is once again in the spotlight regarding another alleged land scam. A series of new documents leaked from the Lands Department revealed a number of private citizens who, between 2014 and 2015, were granted permission to purchase parcels of lands along the Belize River and Ramsey Caye, off the coast south of Belize City. However, a few months after, the properties were transferred to members of the Vega family.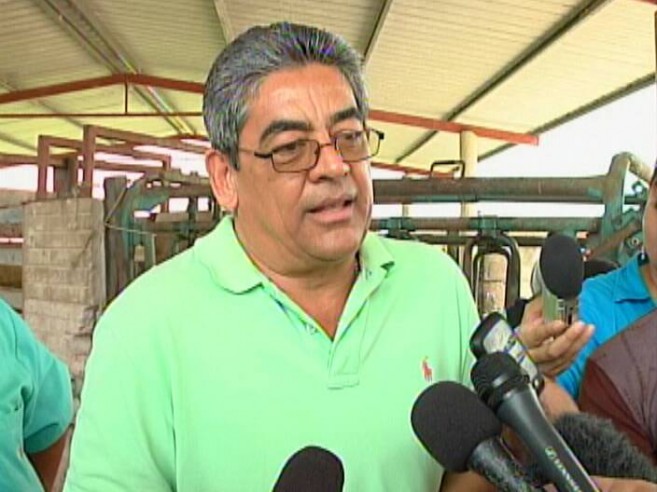 According to the documents, all the purchasing and transfer of lands took place during the time Vega was in charge of the Lands Department. The first incident involved lots in the Spanish Creek Area along the Belize River. A group of buyers bought the properties for a few thousand dollars, and after a few months, sold their title to two members of the Vega Family. The same apparent scenario took place with Ramsey Caye.
When Prime Minister Dean Barrow was questioned about the recent revelations against the Vega family, he declined to comment on the matter. "I don't know what you are talking about, so I am not going to comment on something that I have not even seen," he said.
In October of 2016, Minister Vega resigned from Cabinet amidst the evidence the he had authorized the sale of a 2.75 acre, seafront prime property near Mile 5 on the Philip Goldson Highway, which was privately owned since 1988. It was known that in 2011, Attorney Sharon Pitts applied for permission to survey the entire parcel, and through a directive from Vega, who knew of the legitimate ownership, Pitts was granted a title for 1.626 acres of that property for which she paid $10,569. The findings also revealed that in 2013, the remaining 1.057 acres was given to Vega's business associate Hilmar Alamilla for a mere $2,500. But later that year, Alamilla sold the land to Vega's son, Andre Vega, for $15,000.
Two years after in 2015, the Ministry of Natural Resources chose to reacquire the property from the secondary titleholders. Vega and Pitts were both compensated with the sum of $400,000 for their investment in the properties, which were privately owned. At the time of Minister Vega's resignation, Barrow made it clear that the Minister never recalled signing titles to land that didn't belong to the government. Vega stated that in all circumstances, after the facts were discovered in terms of the titles having been issued by error, his position naturally became untenable. The government decided not to bring criminal charges against Vega, but to implement new tactics to avoid further embezzlement from occurring.
Vega continues to be part of the House of Representative, representing his constituency of Orange Walk North. He served as the Deputy Prime Minister from 2008 to 2016.
Follow The San Pedro Sun News on Twitter, become a fan on Facebook. Stay updated via RSS