BRS Area Representative Manuel Heredia Jr., running for UDP Second Deputy Party Leader
Tuesday, October 29th, 2019
With Prime Minister Right Honourable Dean Barrow and leader of the United Democratic Party (UDP) set to retire, a reshuffling is about to take place with applicants vying for several vacant posts within the party, ranging from party leadership down to chairmanship. One of those available posts is for Second Deputy Party Leader. Area Representative for Belize Rural South (Ambergris Caye, Caye Caulker and St. George's Caye) Honourable Manuel Heredia Jr., has submitted his application contesting the post against Belize Rural Central representative and Minister of State in the Ministry of Immigration Honourable Beverly Williams.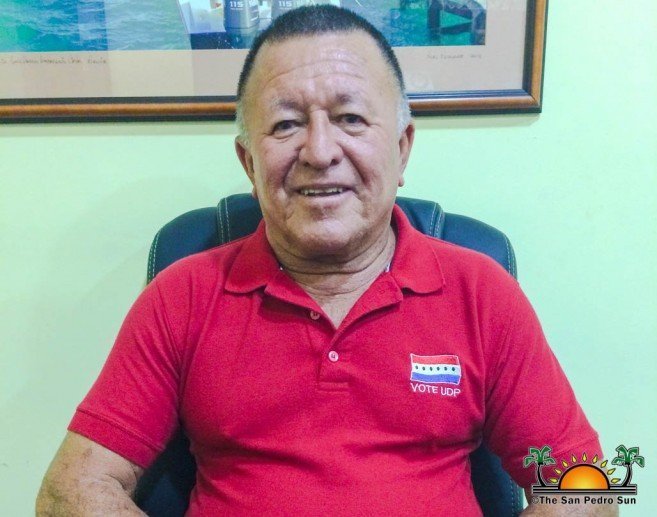 The day of the decision will be February 2020, when the UDP hosts its National Leadership Convention in Belize City. Minister of Education Honourable Patrick Faber and Minister of National Security Honourable John Saldivar are contesting the top seat of the party. The convention will also see the election of a new first and Second Deputy Party leader along with a new Chairman and Vice-Chairman.
Heredia spoke with The San Pedro Sun and stated that the submission of his application was a last minute decision. "I considered myself a person with principles, honesty, humbleness and I believe I can bring a lot to complement the party and can work well with whosoever becomes the party leader," said Heredia. "I think the UDP is the best party to serve the country and if I can give my last five years in such a position, it could be beneficial for the party." Heredia said that he is a loyal supporter of the UDP and is also seeking one more term as BRS Area Representative in the next general elections next year. He believes that he can contribute positively to the party as he foresees some challenges ahead with Barrow's departure.
Heredia indicated that his decision to run for Second Deputy Party Leader was not influenced by any of his colleagues in government. "I made this decision on my own. I feel that it is a responsibility to participate for this post as I could bring something positive so we can win in the next general elections," Heredia said. He further cleared out doubts about the state of his health. According to the minister, he feels strong and healthy and disregarded any allegations that he is sick and unable to continue in politics.
The three-term politician refrained from indicating which candidate he is supporting for party leader. He preferred to be conservative in order to avoid issues within the party, although according to him, many know who he is supporting. On the other hand, his opponent, Williams, has openly indicated her endorsement of Minister Saldivar as the next Party Leader of the UDP.
Follow The San Pedro Sun News on Twitter, become a fan on Facebook. Stay updated via RSS