Belize has a Blue Economy Ministry; where did it emerge from, and what is it about?
Sunday, November 29th, 2020
For the first time in Belizean politics, a new ministry has been introduced, focusing on marine resources and climate change. The newly elected government unveiled the Ministry of Blue Economy and Civil Aviation during the Cabinet appointments. This portfolio is manned by the new Area Representative for Belize Rural South, Honourable Andre Perez, who will oversee the institution of sustainable development, and the protection and preservation of the seas.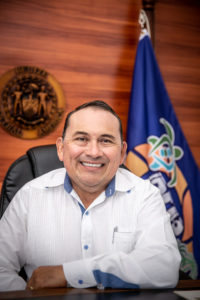 Perez's portfolio comes with a new approach involving renewable energy, human resources, and job creation without negatively impacting Belize's natural marine environment. The Belize Rural South area is rich in natural resources, particularly the second largest barrier reef in the world, and with it comes great potential. With tourism a top revenue earner, there are even more reasons to focus on the sea, find ways to continue benefiting from its wealth and implement mechanisms to protect its resources.
The Blue Economy concept and where it came from
Blue Economy is an emerging concept encouraging better stewardship of the sea/ocean or blue resources. This economy strategy was created by the Commonwealth, an association of 54 countries, of which Belize is a member. It is part of the idea behind the Commonwealth Blue Charter that highlights the close linkages between the sea, climate change, and the well-being of the people among the Commonwealth nations.
This charter is an agreement by all Commonwealth nations to actively cooperate to solve ocean/sea-related problems and meet commitments for sustainable marine areas' development. The Blue Charter within the Blue Economy spectrum is designed to help Commonwealth countries work together on a fair, inclusive, and sustainable approach, all intending to protect the sea and develop an economic sector. This project also aims to work through a set of Action Groups, with each devoted to a particular ocean issue. A total of 14 countries have stepped forward to participate and champion ten topics. These include:
Commonwealth Clean Ocean Alliance
Coral Reef Protection and Restoration
Mangrove Ecosystems and Livelihoods
Marine Protected Areas
Ocean Acidification
Ocean and Climate Change
Ocean Observation
Sustainable Aquaculture
Sustainable Blue Economy
Sustainable Coastal Fisheries
The Blue Economy is more than just oceans used as a mechanism for economic growth. It is known that island territories or countries with an extensive coastline have vast sea resources at their disposal. This presents a huge opportunity to boost their economic growth, tackle unemployment, food security, and decrease poverty levels. However, a significant disadvantage is that they have the most to lose if the marine resources are degraded.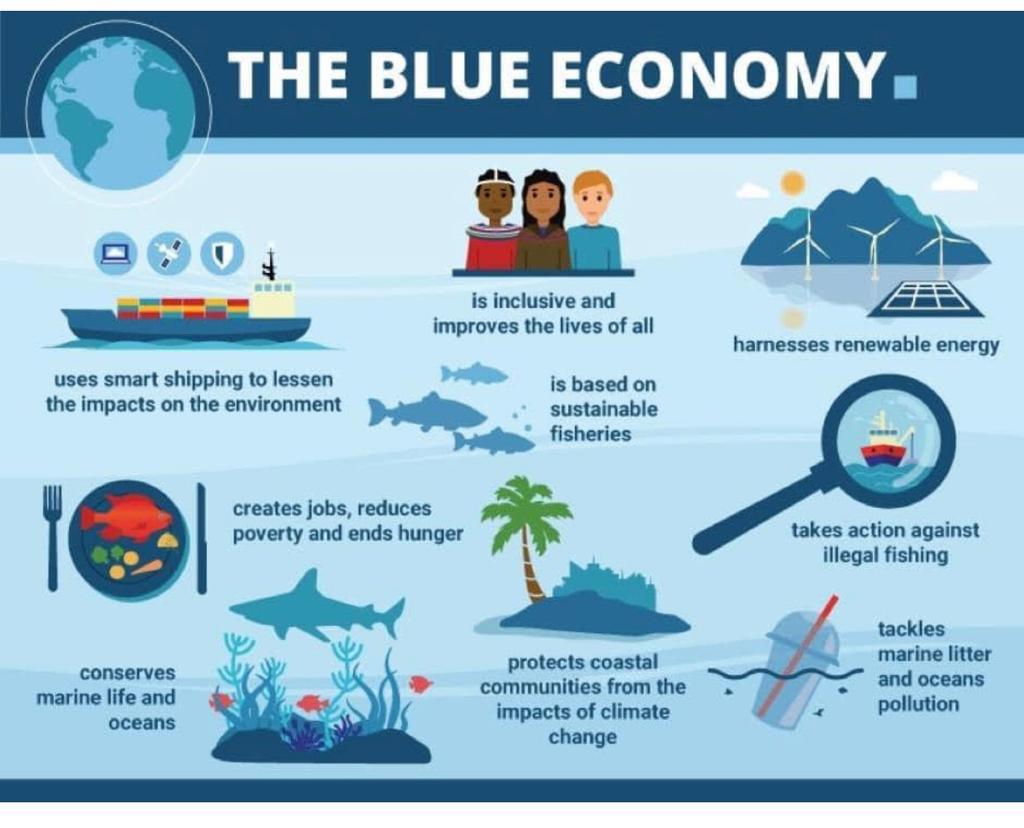 Alongside other coastal areas in Belize, Ambergris Caye welcomes this new Blue Economy concept, which like the 'Green Economy,' aims to improve human well-being, along with social equity. It also has the purpose of reducing environmental risks and ecological shortages. This ministry in Belize will attempt to provide an inclusive model in which coastal areas begin to extend the benefit of those resources to everyone. Honourable Perez will have the task to raise the full potential of Belize's Blue Economy, which will see the inclusion and participation of all affected groups and sectors in the country.
It is estimated that the worldwide ocean economy is valued at around US$1.5 trillion per year and supports 350 million jobs linked to fisheries. To learn more about the Blue Economy, stay tuned to our upcoming stories.
Follow The San Pedro Sun News on Twitter, become a fan on Facebook. Stay updated via RSS