Kent "Bob" Gabourel places second at the End of the World Marathon
Friday, December 12th, 2014
The third annual End of the World Marathon took place on Sunday, December 7th at the Placencia Peninsula and this year saw hundreds of national and international runners competing. The marathon is one of the biggest races in Belize, and without fail, San Pedro athletes were there to represent. Once again, star athlete Kent "Bob" Gabourel didn't not let his island home down, as he brought home the second place trophy in the competition's main event: the full marathon.

The marathon is divided in to several sub races, all equally challenging. The End of the World Marathon began back in 2012 as a homage to the Maya Calendar that ended in 2012. Since its inception the race has been challenging athletes of all ages as one of the self-proclaimed "toughest races" in Belize.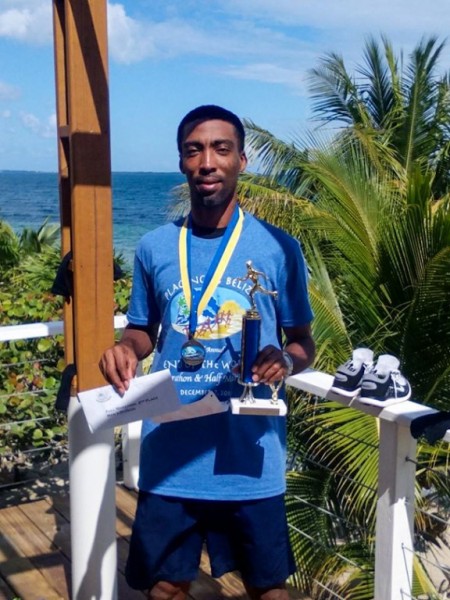 The full marathon is a grueling 26.2 mile run that beings at the Placencia football field. Over 40 racers participated in the full marathon. At the finish line, it was Kopec Wojciech who came in first with a time if 2:50:30 (hours:minutes:seconds). Gabourel took second place with a time of 3:17:15. Taking third place in the full marathon was Time Christoni with a time of 3:21:45. "The race was thrilling. This is a marathon that I look forward to the whole year, because it is challenging. You have to push yourself and don't give up till you make it to the finish line," says Gabourel.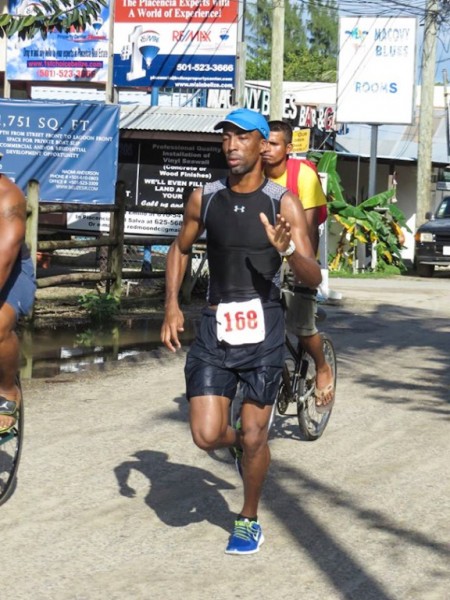 The half marathon (13.1 miles long) also saw the participation of eight young San Pedro athletes. Jonathan Andino, Brayan Guardado, Roger Rivera, Brandon Santos, Selvin Martines, Jordan Santos, Jason Estrada and Jose Caliz were among the over 130 participants of the half marathon. Jonathon Andino managed to take third place with a time of 1:36:29. Rankings for the other island participants is as follows: Brayan Guardado in 4th with 1:45:00, Roger Rivera in 15th with 1:45:17, Brandon Santos in 19th with 1:48:00, Selvin Martinez in 33rd with 1:58:52, Jordan Santos in 35th with 2:00:05 and Jason Estrada in 36th with 2:00:12. San Pedro athletes also took the top three spots in the 15-19 age group category, with Adino taking first, Guardado taking second and Rivero taking third.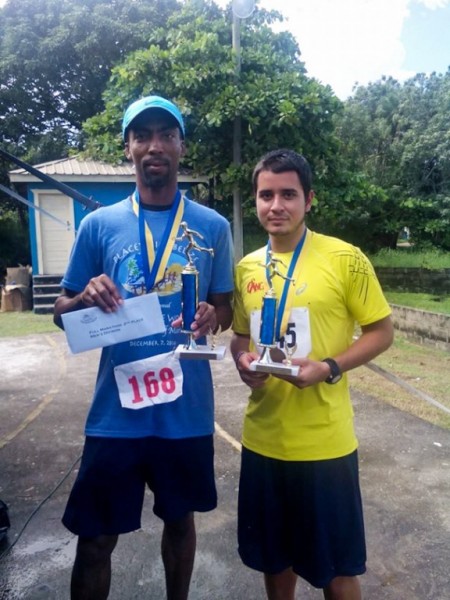 The boys would like extend a special thank you to everyone that made their participation at the End of the World Marathon possible: Giovanni Alamilla, Paul Kelly, Emil Vasquez, San Pedro High School, Laru Beya Suites, San Pedro Belize Express, Clive Welsh of Lighthouse Christian Radio, San Pedro Town Council and Gaby's Construction.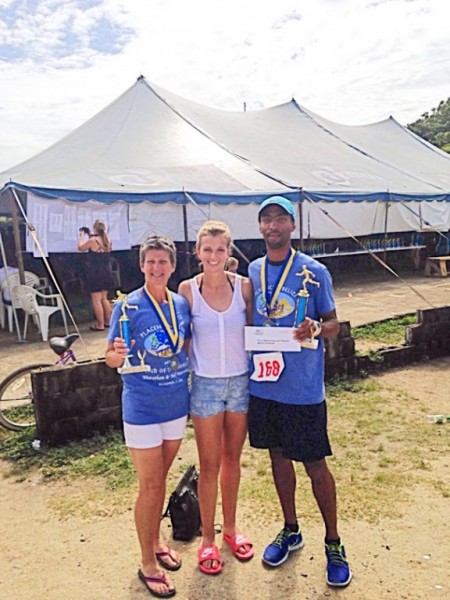 The San Pedro Sun congratulates Gabourel and all the young athletes on a great race!
Follow The San Pedro Sun News on Twitter, become a fan on Facebook. Stay updated via RSS