Work on the Ambergris Stadium to start in August
Monday, June 29th, 2015
A year after announcing plans to renovate the Ambergris Stadium, the Belize Infrastructure Limited (BIL) has announced that works will start in mid-August, 2015. Ambergris Stadium, located in the Alta Mar area, is the only official football field on the island and is used on a daily basis for recreational activities. Currently the field and its facilities are in a deplorable condition, but according to BIL, once the project is complete the field will boast state of the art facilities.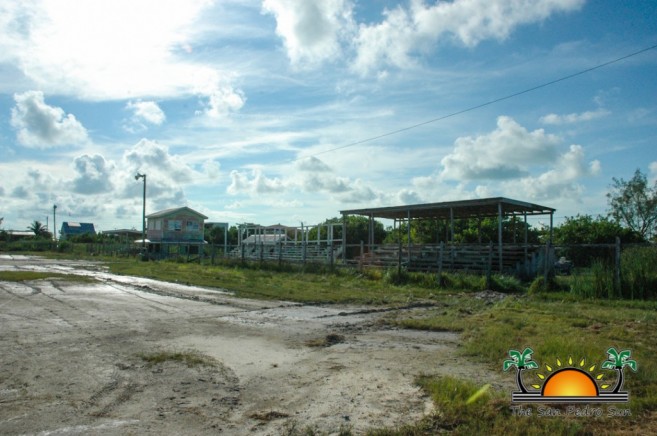 BIL General Manager Christy Mastry indicated that designs for the stadium are currently being finalized. "Our consultants and designers are working on plans for the Ambergris Stadium. This is the last stage before the project contract can go to construction agents for bid. Once everything goes as planned, construction is expected to break ground by mid-August or early September," said Mastry. $2 million has been allocated for the renovations, which will include a grass pitch, bleachers to seat 800, locker facilities, concession stands, bathroom facilities and a storage unit.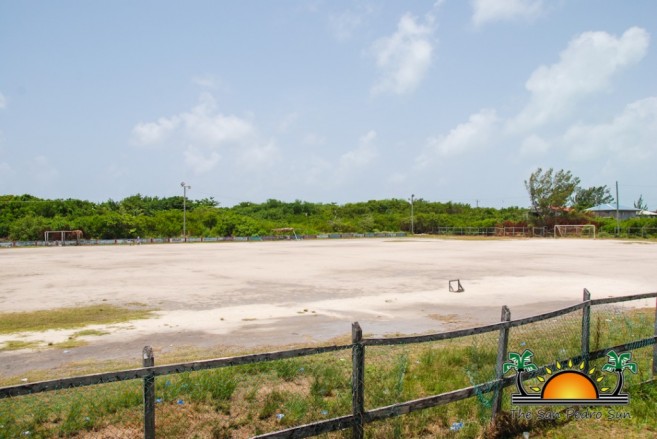 Mayor of San Pedro, Daniel Guerrero stated that the project is eagerly being awaited as this island is very sports oriented. "The renovation of the Ambergris Stadium will benefit everyone. Our children will have a proper place to practice their sports and even adults will enjoy it, especially those who play football. This island is growing and we need to continue the development, so projects like this are always welcomed," said Guerrero. He also indicated plans to construct two basketball courts. "In reality it was $5 million that was allocated for the development of a sporting facility in the island. But the renovation of the field is not going to cost that much. So what we are going to do with the remainder of the monies is to build two basketball courts. These court will be designed as domes and we are thinking of placing one in the San Juan/Boca del Rio Area and one south of San Pedro Town," said Guerrero. Construction on the basketball courts will not be established until after the renovation of Ambergris Caye is finished.

Mastry hopes that once Ambergris Stadium project is complete, island residents will be able to further develop and grow their sporting skills. BIL was opened in October 2013 as a private company formed by the Government of Belize to undertake community development projects with particular emphasis on sporting and other multipurpose facilities.
Follow The San Pedro Sun News on Twitter, become a fan on Facebook. Stay updated via RSS