Five-a-side Football Tournament games dedicated to SPHS founder
Thursday, January 21st, 2016
Saturday, January 16th and Sunday, January 17th saw the fifth round of games for the San Pedro High School (SPHS) and Island Citizen Sporting Club (ICSC) Five-a-side Football Tournament being played. As always football fanatics converged at the Angel Nuñez Auditorium to cheer on their favorite teams. This weekend's game were extra special however, as all matches were played in honor of Mr. Fely, one of the founders of SPHS who recently passed away. Tournament organizer, Alex Noralez has also indicated that the remainder of the tournament will be dedicated to him.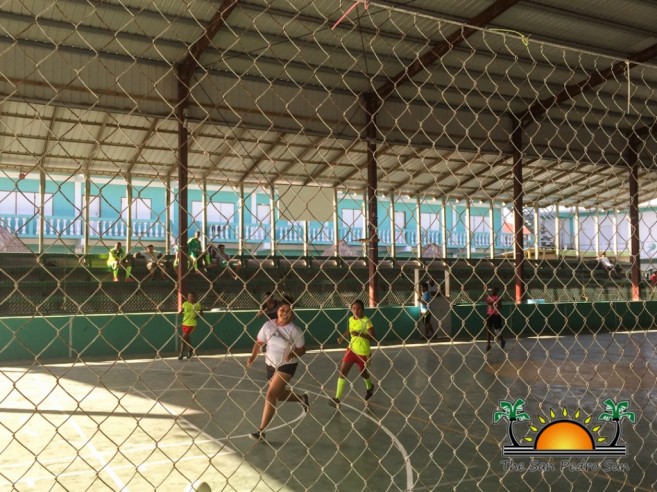 This week's matches were quite exciting as each team seemed determined to win. Games on Saturday, January 16th commenced at 7PM. In the first match Haramouch FC defeated We Them Boys 4-2. Also in a 4-2 point match, Caye Caulker Boys defeated Boca Bombers, while Pro Divers FC managed to take victory over Victoria's House FC in a 6-5 point game. In the last match of the night, Los Catrachos defeated E&L Boys in a 4-2 point game.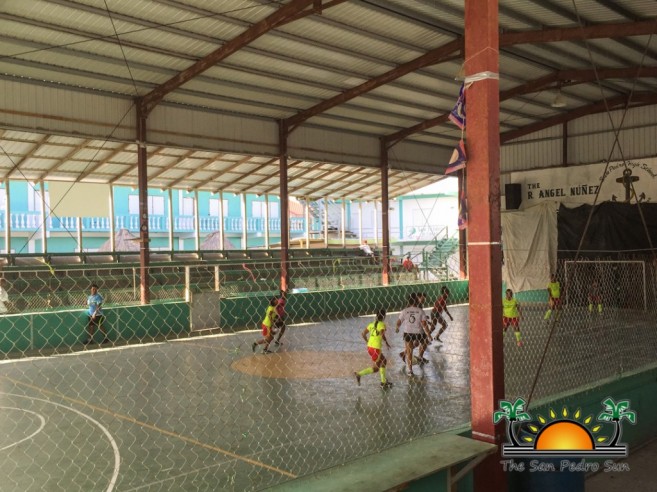 First to take to the court on Sunday, January 17th was Bayern Leverkusen Under-11, who lost to El Pescador Under-11 with a final score of 7-0. In the second match Bayern Munich B Under-11 lost to Bayern Munich A Under-11 in a 6-0 point game. Suffering a devastating defeat was Manchester Under-13 who lost 11-0 against Real FC Jr. Under-13. Island Boys Under-17 faced off against SPHS Under-17 in the fourth match, which ended in a 3-1 win for Island Boys.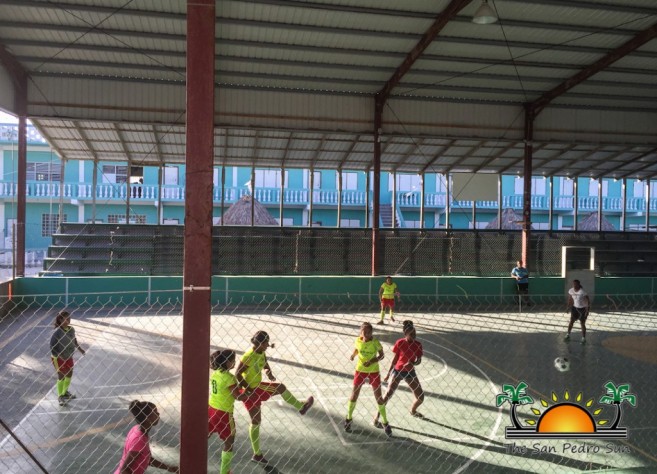 The female match of the day saw Blue Ocean Sands Girls taking on Spice Girls in a match that ended in an exciting 4-4 tie. The sixth match ended in a default win for Costa Blue FC, as Los Dorados FC did not show up for their game. Scorpions FC defeated Boca Jrs. FC 6-0 during the seventh match of the day, and in the last match United FC defeated San Juan FC 10-3.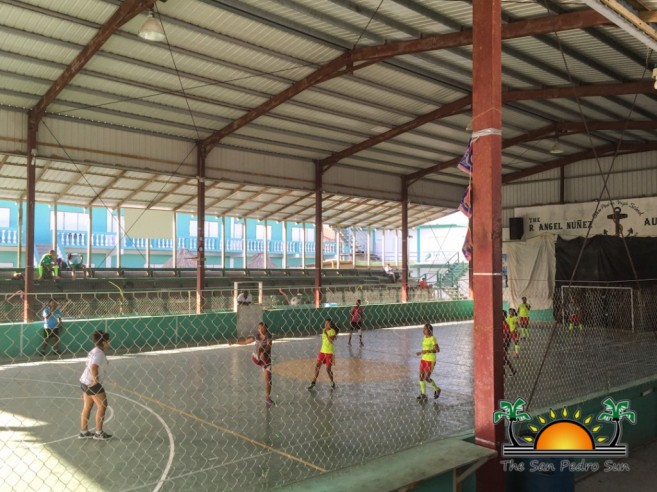 There will be no games this weekend. For more information on the tournament, contact Noralez directly at 631-0711.
Follow The San Pedro Sun News on Twitter, become a fan on Facebook. Stay updated via RSS