SPHS athletes win Gold at NSSSA athletic championships
Thursday, May 11th, 2017
The San Pedro High School athletes represented La Isla Bonita with distinction, winning two gold medals, four silver and three bronze at the National Secondary Schools Sports Association (NSSSA) national track and field championships at the Governor General's field in Belmopan last Friday and Saturday, May 5th and 6th.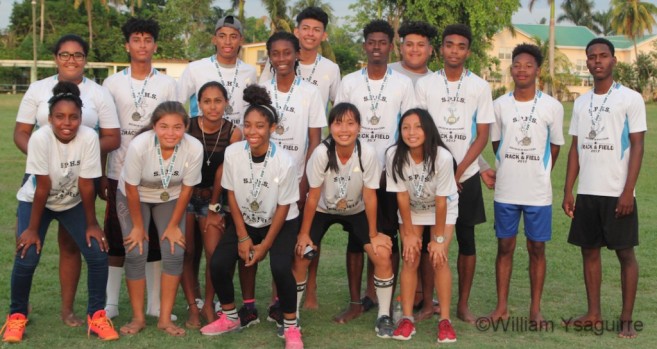 The Northern Zone ranked 3rd in the medal count with nine golds, 14 silver and 14 bronze. The Central zone won the most medals: 62, with the South ranked second with 44 medals.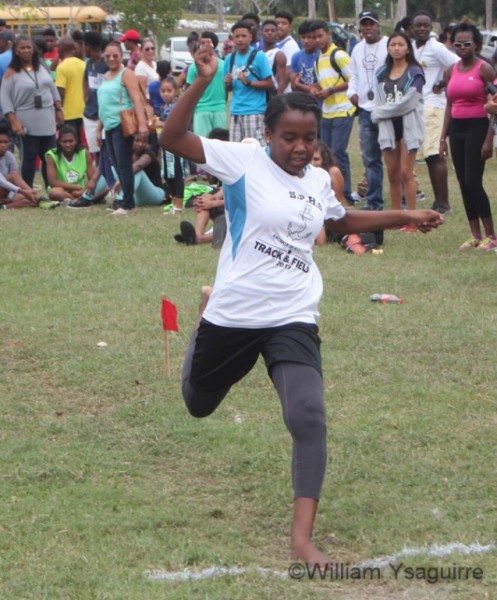 SPHS Aliyah Pilgrim and Aliyah Elliott ran the first two legs of the Senior 4x100m to win Gold, handing off to Tamira Nunez, and Muffles Aaliyah Leiva ran the anchor leg to win in 1:00.81. BHS Faith Morris anchored the Central team to win silver in 1:00.97, and the Western Zone girls claimed the bronze.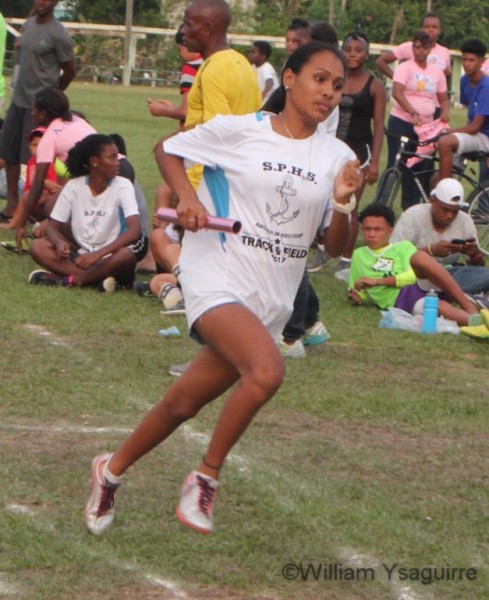 Sophie Guan and Aaliyah Elliot also won bronze with the Northern girls in 4x400m senior relay 5:41.02; in which Central Zone girls won gold in 4:37.16, and the Western zone girls took the silver in 4:55.75.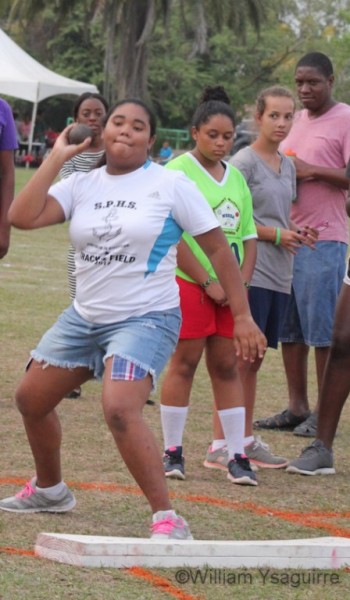 Aaliyah Elliot had clocked 13.23seconds as she ran 6th in the Senior 100 meters. Sophie Guan clocked 8:15.66 to finish 5th in the Senior 1,500 meters which SIHS' Shantel Robinson won in 5:38.16, while Julian Cho's Sheriana Cal ran 6:09.16 for silver and CCC's Fresvy Ruiz took the bronze in 6:13.38.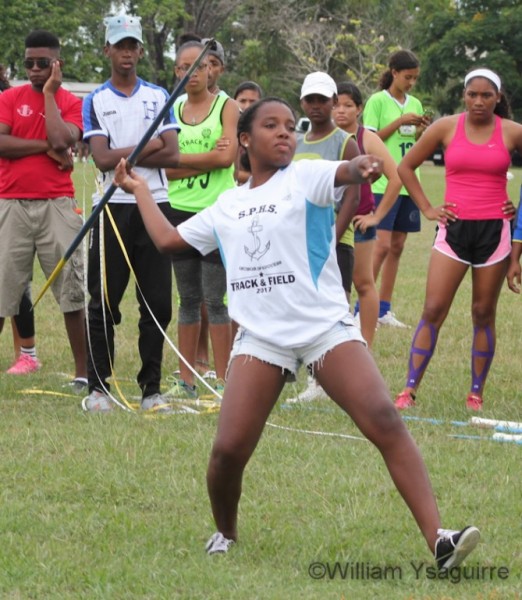 Aaliyah Pilgrim of San Pedro High School won gold in the Junior triple jump at 8.05 meters, and Babee Lopez also of SPHS hopped, skipped and jumped 8.05m for silver. Leah Mariano of Toledo Community College jumped 8.03m for bronze. Aaliyah Pilgrim ran 6th in the Junior 100 meters.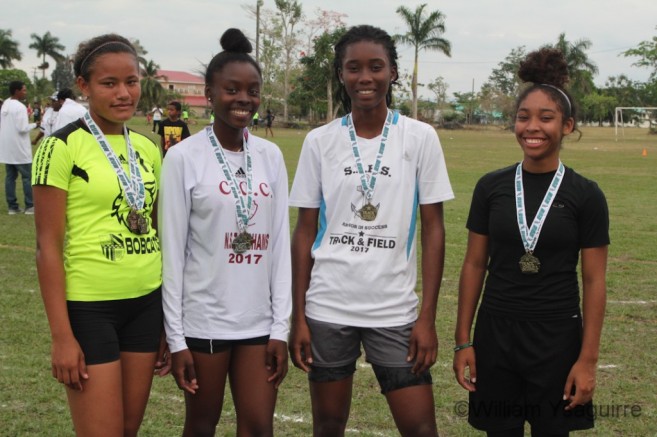 SPHS Babee Lopez also won bronze in Junior javelin with a throw of the javelin 19.26 meters, while BHS' Danielle Reardon Smith won gold with a throw of 21.56m and Ecumenical's Kelly Lopez threw 19.60m for silver.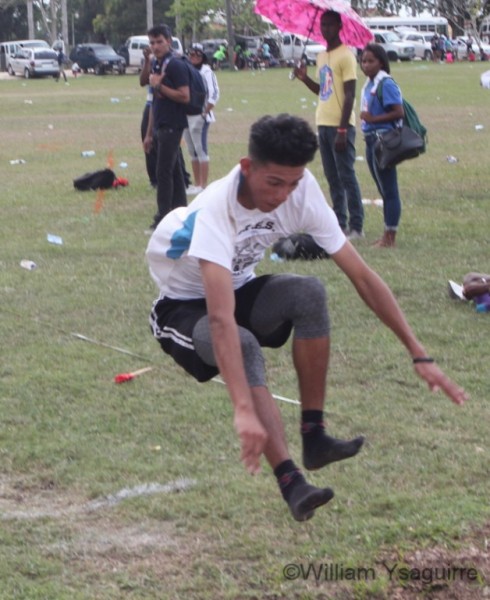 SPHS Ernest Arzu, Leonard Lopez and Jahson Wright to win silver in the 4x400m senior relay in 3:47.82, with CCC's Canaan Smith running the anchor leg. The Southern boys won the gold in 3:23.37 and the Central Zone boys took bronze in 3:51.25.

Luis Mencia anchored the San Pedro team of Tyreek Arzu, Gene Lopez and Ernest Arzu who won silver in the 4x100m senior relay. The Southern boys won the gold and the Central boys took bronze.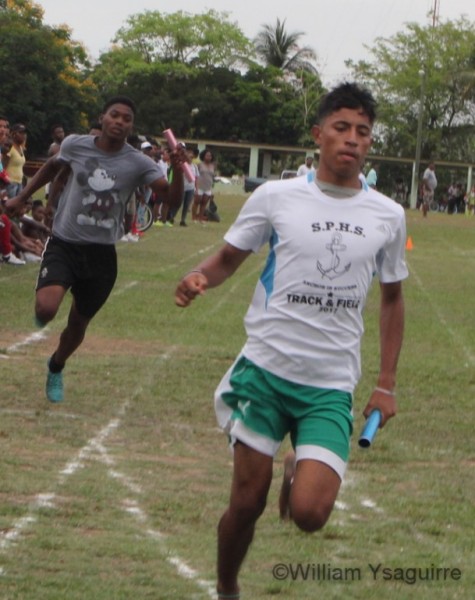 Luis Mencia ran 6th and Tyreek Arzu – 7th in the Senior 100 meters, which was won by Georgetown Tech's Haleem Palacio in 11.04 seconds. Wesley's Joshire Stanley dipped his head for the silver 11.20 secs, forcing Ecumenical's Donell Arzu to settle for bronze in 11.42 seconds.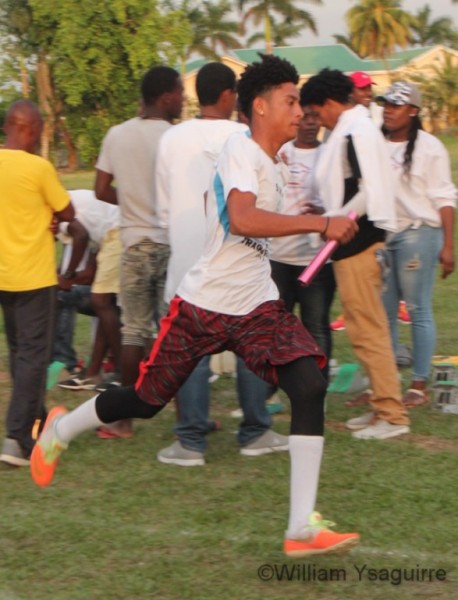 Luis Mencia clocked 23.34 seconds to finish 4th the Senior 200 meters which Ecumencal's Donell Arzu won in 21.99 secs with Wesley's Joshire Stanley taking silver in 22.10secs for silver, and Haleem Palacio ran 22.50secs for bronze.

Ernest Arzu finished 7th in the Senior 1,500 meters, in which Wesley's Jonathan Perera won gold, ACC's Linden Wade took silver and TCC's Keith Coh claimed the bronze.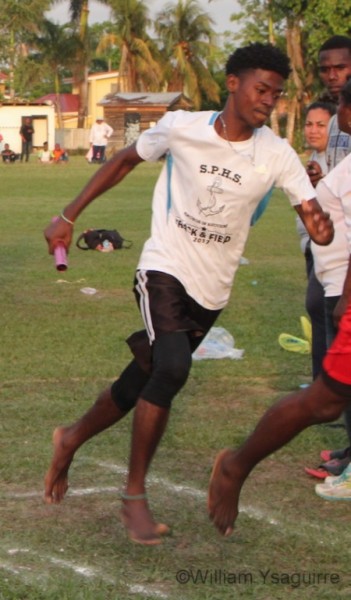 SPHS Jahson Wright clocked 22:33.87 to finish 7th in the 5-kilometer run, which was won by Belmopan's Eyon Anderson in 19:54.64; with Mauro Cucul of Julian Cho taking the silver in 20:220.23. Orange Walk's Nazim Aldana ran 20:50.49 for bronze.

SPHS' Samir Mejia hopped, skipped and jumped 11.97 meters to win bronze in the Senior triple jump, in which Wesley's Drayton Jones won gold and CCC's Elvis Martinez took the silver.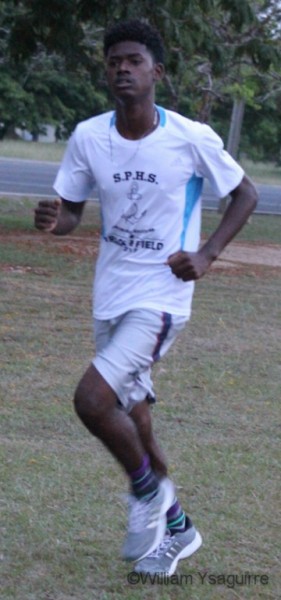 Leandra Bowden hurled the shot 6.67 meters to place 4th in the Junior shot put, in which E.P.Yorke's Jasany Westby won gold at 9.12m, Wesley's Keyna Sanchez of Wesley College took silver at 8.43m and OWTHS' Alisha Eagan claimed bronze at 8.26m.

Guillermo Nunez of San Pedro High School threw 10.56m for silver in the Senior shot put, in which CCC's Julian Duran threw 10.62m for gold and TCC's Roney Avila threw 10.41m for bronze.
Follow The San Pedro Sun News on Twitter, become a fan on Facebook. Stay updated via RSS