SPHS female athletes participate in CODICADER games
Saturday, September 24th, 2016
The San Pedro High School (SPHS) female basketball team left on Tuesday, September 20th to compete in the Under-17, Council for Sports and Recreation of Central America (CODICADER) games in Honduras. Youth athletes from across Panama, Honduras, Costa Rica, Nicaragua, Guatemala, El Salvador and Belize will be competing in 16 different sporting disciplines.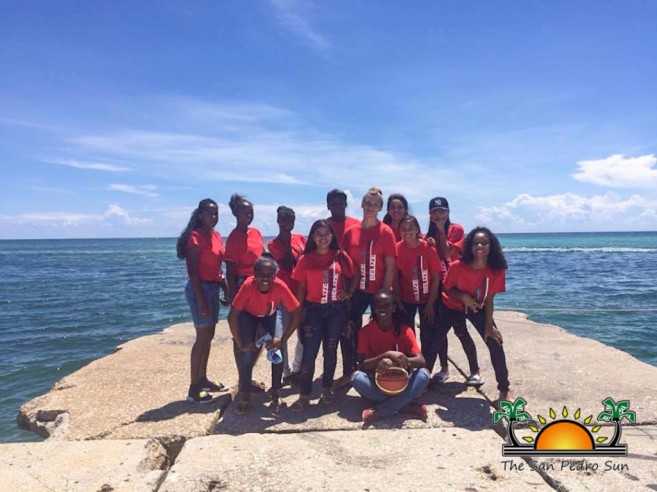 The SPHS female basketball team comprises of Coach Paul Kelly, Captain Rebecca Barkhouse, Princess Bailey, Jucely Badillo, Ada Cordova, Ariene Kaitlin, Zaria Jenkins, Lisandra Novelo, Sophie Guan, Aliyah Elliot, Zelina Catzim, Leah Pilgrim, and Norman Gomez. The team is the first female team from SPHS to compete in the games, and they have been preparing to bring home a medal.
The SPHS basketball team played their first game on Thursday, September 22nd against Honduras. Followed by a match against Panama on Friday, September 23rd. On Saturday, September 24th, the girls will take on Guatemala and then Costa Rica on Sunday, September 25th. They will complete against El Salvador on Monday, September 26th and against Nicaragua on their final match on Tuesday, September 8th. Points earned in the six games will be tallied to determine the Gold, Silver and Bronze Medalists.
La Isla Bonita is no doubt talented when it comes to sports, and SPHS has been a contender in the CODICADER games since 2011. In previous years, male baseball, track and field, basketball and volleyball teams have participated in the competitions. Joel Ruiz was the first to bring home a gold medal in 2012 as part of the male basketball team that played in Quetzaltenango, Guatemala.
The San Pedro Sun wishes the best of luck to all our Belizean participants at the CODICADER Games!
Follow The San Pedro Sun News on Twitter, become a fan on Facebook. Stay updated via RSS