BGFA holds another successful Frenchie's Offshore Open fishing tournament
Wednesday, May 30th, 2018
Team Stir It Up, captained by Allan Duncker of Independence Village, Stann Creek District, was awarded the top prize in this year's Frenchie's Offshore Open. The annual event hosted by the Belize Game Fish Association (BGFA) was held over the Commonwealth Day weekend on Saturday, May 19th and Sunday, May 20th out of the popular Lazy Lizard Bar and Grill in Caye Caulker. A total of 15 boats, including 60 anglers, five junior anglers under the age of 16 and four female anglers participated in the tournament competing for over $15,000 in cash and prizes.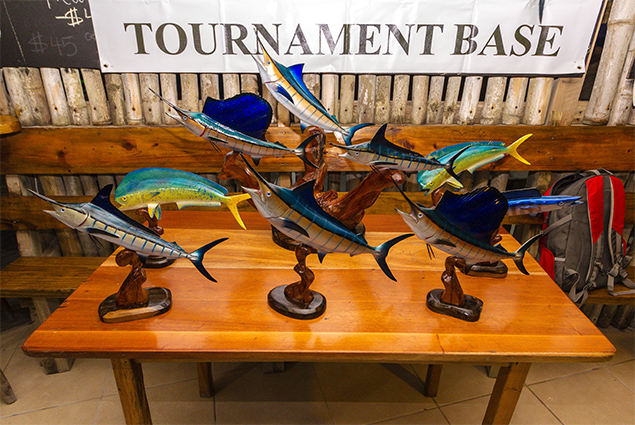 On day one, Belize City's Team Boca del Toro called in a Billfish hook up, and by 9AM they raced to the tournament's base with their release video of a White Marlin. This earned them an automatic $500 for being the first boat to do so. Throughout the morning, anglers kept calling in Dorado catches. However, at midday, Stir It Up called in a Blue Marlin release, catapulting them to the first place early in the tournament. At the end of the first day, over 20 fish, mainly Dorado, were waiting to be weighed by the Lazy Lizard. The majority of these catches were brought by the junior and female anglers.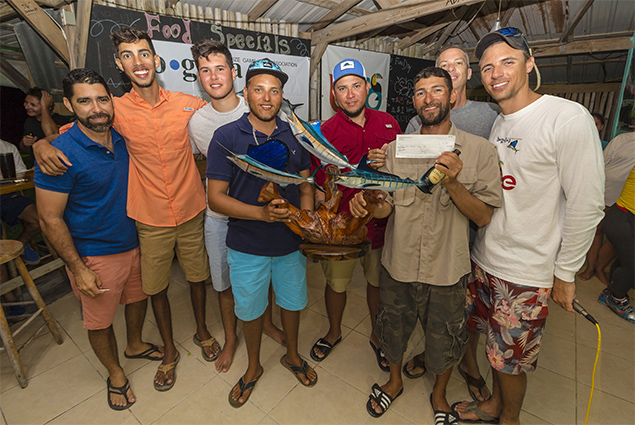 During the second day of the competition, reports of Dorado catches increased as they were reeled in in great quantities. Team Brieene Called in saying that they caught a monster Dorado and they did not disappoint. Their 34.5 lbs Bull Dorado secured the largest Dorado prize of $1,000 plus a trophy. Unfortunately, there were no more reports on Billfish. At the end of the second day, all participating boats returned to Caye Caulker by 5PM for the official closing ceremony.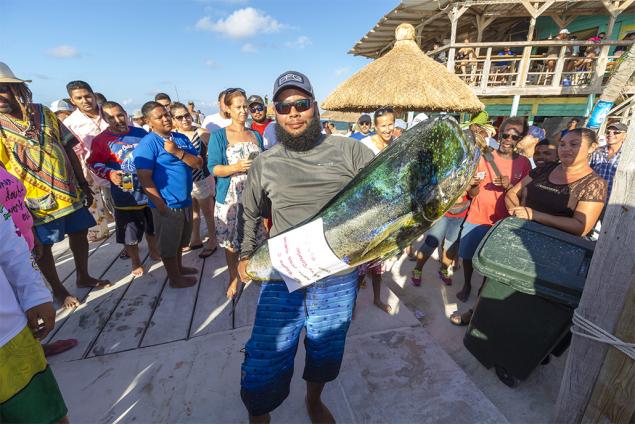 The first place trophy went to Captain Duncker and his team Stir It Up, and they also raked in a cash prize of $7,000. In second place was Team Boca del Toro, winning $3,000 and a trophy. Capturing third place was Team Reef Shark III winning a cash prize of $1,500 and a trophy. In fourth place, winning $600 was Team Out on Bail, followed by Team Jolly Mon who took home the fifth place with a cash prize of $400.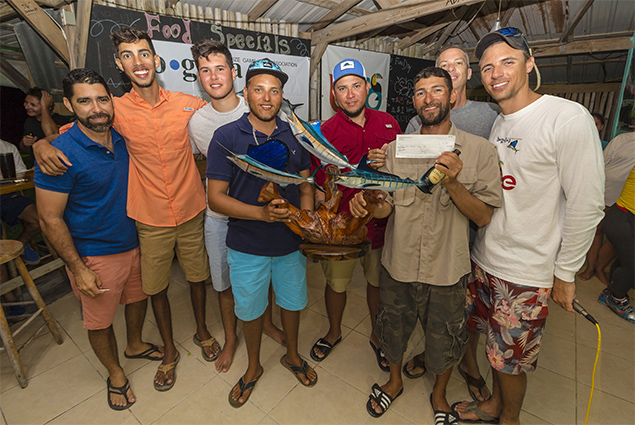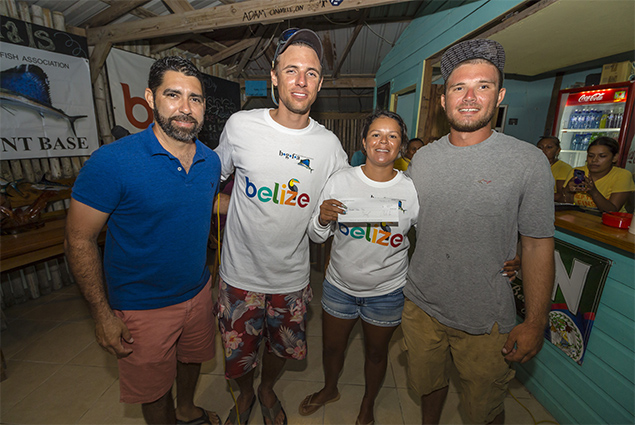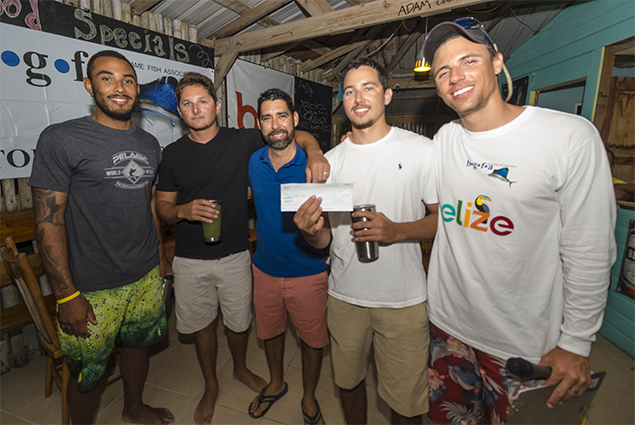 Top Angler was Brad Bowman, who won $500 and a trophy and the Top Female Angler prize of $250 plus a trophy went to Witney Osario. $250 cash and a trophy for the Top Junior Angler went to Horace Bladden Jr. The $1,000 prize for the heaviest Dorado, went to Victor Turcios. Witney Osario received a trophy for the heaviest Wahoo. A cash prize of $500 was awarded to Haywood Curry for the first release video of a Billfish.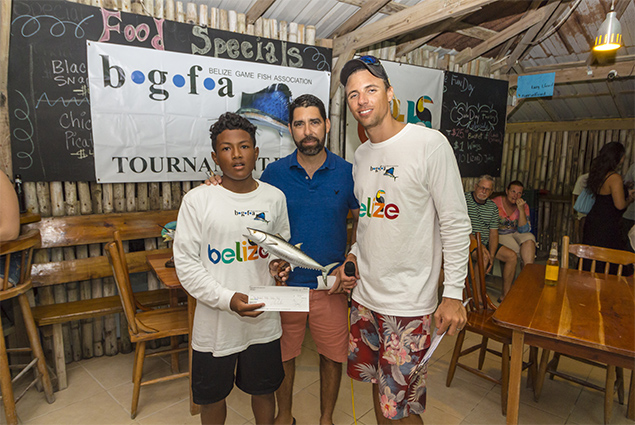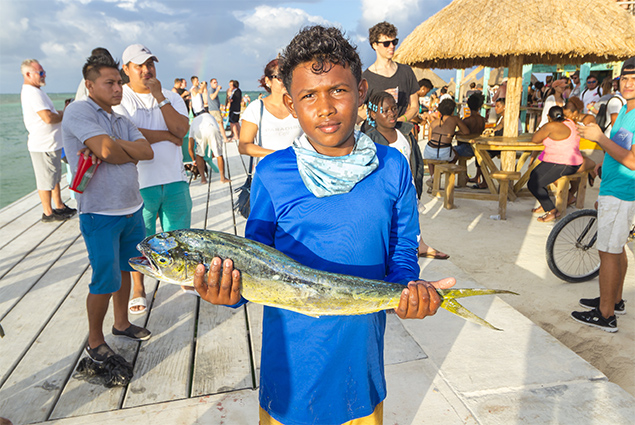 Following the award and prize ceremony, all anglers enjoyed dinner at the Lazy Lizard as they refueled and refreshed after being out at sea for two days.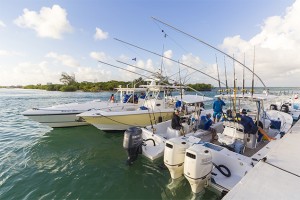 The BGFA would like to thank Frenchie's Dive Shop for making this tournament a reality, as well as the Lazy Lizard for being gracious hosts to all fishermen and shore guests. Other sponsors to acknowledge include the Belize Tourism Board, and various local businesses that encourage the sport fishing industry in Belize as well as the initiatives of The Belize Game Fishing Association. BGFA also takes this opportunity to invite all fisher folks to compete in the upcoming Grand Caribe Deep Sea Classic to be held out of Grand Caribe Resort north of San Pedro Town scheduled for the 10th, 11th, and 12th of August. The upcoming tournament in San Pedro is currently estimating a total purse of over $50,000 in cash prizes!
Follow The San Pedro Sun News on Twitter, become a fan on Facebook. Stay updated via RSS