Mission accomplished: Ian 'Lion' Gordon completes historic 101-mile run challenge in Belize
Tuesday, December 22nd, 2020
After his monumental achievement in completing the first ever 'King Lion 101 mile run challenge', Ian Lion Gordon returned to San Pedro Town, Ambergris Caye on Monday, December 21st via Tropic Air. Gordon made history in Belizean sports after becoming the first marathoner to run a total of 101 miles in 21 hours and 40 minutes. Gordon said the event was not only to challenge himself, but to motivate the youth and raise awareness on autism.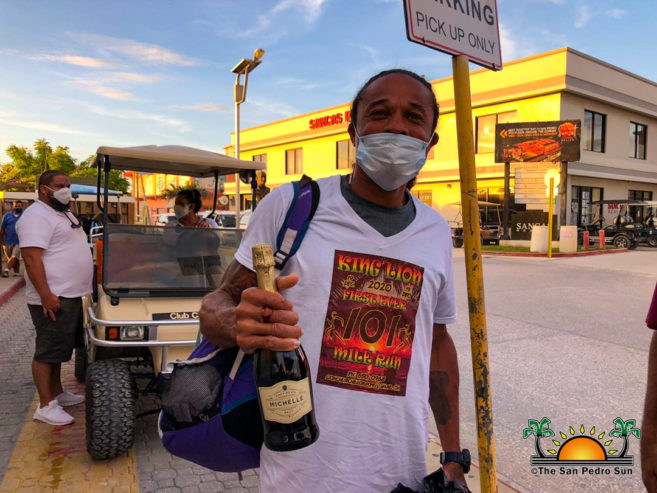 The first ever 101-mile run started at 5:45AM on Saturday, December 19th from Ladyville, north of Belize City. The King Lion Route saw Gordon, accompanied by two other runners showing moral support, heading north on the Philip Goldson Highway then turning left at the Boom junction connecting to the Hattieville junction. This route took the marathoners into the George Price Highway, heading westward toward the Capital City of Belmopan.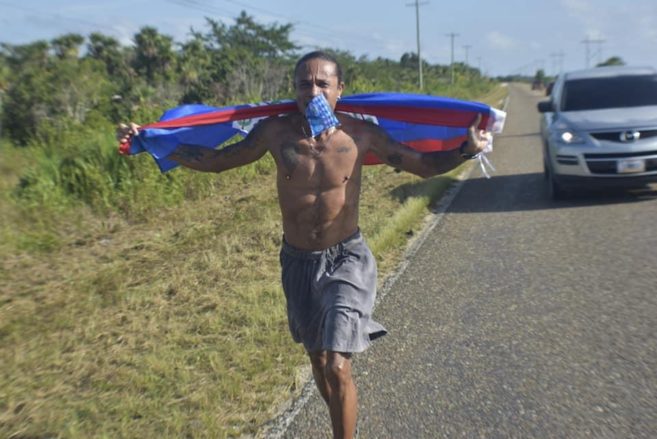 As the heat and humidity intensified, the two runners that had accompanied Gordon in the beginning took a break at mile 26, joining Gordon's support team. Many other runners took turns running for short periods of time alongside the marathoner, challenging themselves on the historic run. According to Gordon, as he passed the many villages dotting the George Price Highway, some persons recognized him and cheered him on as he continued underneath a blazing sun towards Belmopan.
The hardest part of the race
Around mile 50, the unforgiving heat and gravity pulling down on him were beginning to take a toll on Gordon as he paced up the steep parts of the highway. For a second he started doubting if he was going to complete the 101 mile run. "It was hot and the hills hurt," said Gordon. "But what made me continue on were all the doubters." He said that many tried to discourage him, saying that it could not be done. He set out to prove them wrong and against the odds, he pushed on. By 3PM he arrived at the turning point by the roundabout at the entrance of the Ring Road in Belmopan in the company of Ruta Maya River Challenge veteran and champion Ana Lopez and relay runner from the University of Belize, Delmi Hernandez.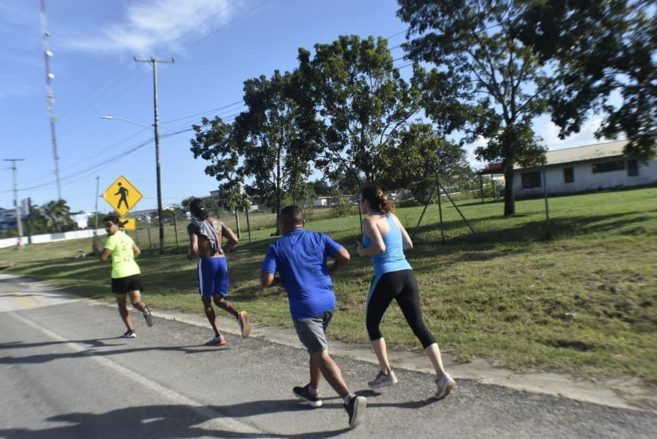 On his return leg to Belize City, Gordon was joined by other veteran runners including Lucelly Ramos, Liliani Ordonez and Stuart Tucker. Gordon continued running as night fell. With assistance from the Belize Police Department, he was able to continue the challenge past the 10PM curfew. Gordon continued to be supported by his team, and people from Belize City even travelled down the highway to provide refreshments for the marathoner. After breaks and more running, Gordon arrived in Belize City at 3:25AM on Sunday, December 20th.
A milestone for the island marathoner
Gordon has done what no other Belizean runner has, and after this accomplishment, the 43-year-old marathoner only hopes to have inspired the youth to participate more in sports. Upon his arrival in San Pedro, followers were outside the Tropic Air terminal waiting for him. He said he felt well, happy, and after a week's break, Gordon will start training again for next year's challenge. He invites anyone interested in joining him to start preparing from now. He further encourages them to believe in themselves, as he has [quite rightly] proven that nothing is impossible. The island marathoner is planning to organize a similar event on the island in September 2021.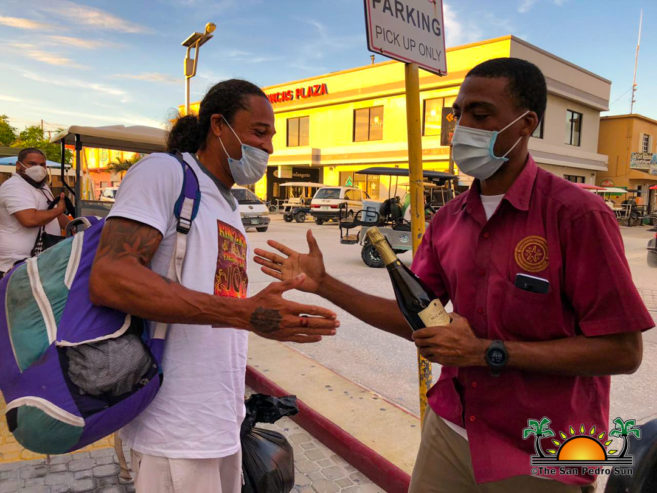 Gordon has been participating in marathons for over four years now, both in local and international competitions. Apart from conquering competitions in Belize, like many 5k runs, the End of the World marathon, and the Chiquibul half-marathon, Gordon has represented the country in the international arena several times. He has left a mark in marathons in Mexican cities like Cancun, Veracruz and even as far north as Sinaloa. With this milestone of his 101-mile run, Gordon is getting closer to his most daring goal, to qualify and represent Belize in the 2024 Olympics in Paris, France.
Ian Lion Gordon thanked all his supporters and the sponsors who made this accomplishment possible. A BIG thank you goes out for Andrew Ordonez, Michael Burgess, Ricardo Salazar of Digital Timing Service, The San Pedro Sporting Community, San Pedro Town Council, Kent 'Bob' Gabourel and many more.
Follow The San Pedro Sun News on Twitter, become a fan on Facebook. Stay updated via RSS