Copa Airlines Launches Airline Service to Belize
Saturday, August 1st, 2015
On Wednesday July 29th, the Belize Tourism Board (BTB), in collaboration with the Minister of Tourism and Civil Aviation Hon. Manuel Heredia Jr. held a press conference, which officially announced the launch of Copa Airline services to Belize's Phillip S.W Goldson International Airport. BTB's Director of Tourism Karen Bevans opened the conference which was held at the Best Western Biltmore Plaza Hotel. Among those present were Minister of Tourism and Civil Aviation Hon. Manuel Heredia, official Copa representatives, a host of tourism industry stakeholders and invited press. With the official launch of services commencing in Belize in December 2015, Copa will now be operating in 75 cities and 31 countries in North, Central and South America and the Caribbean.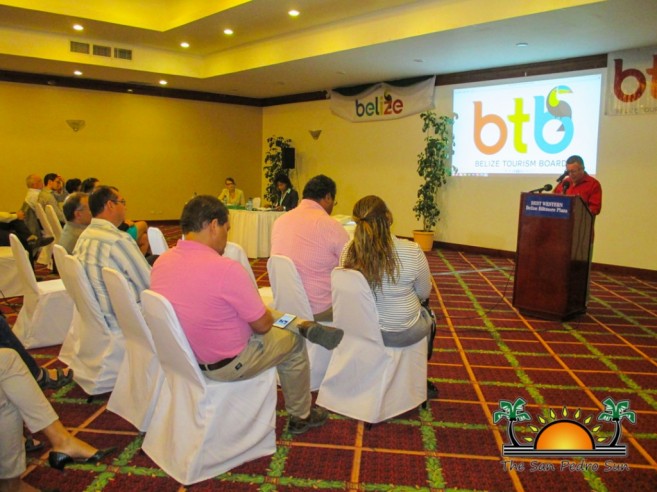 As of December 8th, the airline will be offering two direct flights per week from Hub de las Americas (Panama City) to Belize's Phillip S.W Goldson International Airport. Passengers departing Belize to Panama will be able to do so via Flight CM 281, which will leave Belize City Tuesdays and Fridays at 2:17 P.M. and arrive at 'Hub de las Americas' at the Tocumen International Airport (Panama City) at 5:34 P.M. Return flights will be leaving Panama on Tuesdays and Fridays at 11:29 A.M. via Flight CM 280 which will arrive in Belize at 12:52P.M. Copa will be operating Embraer 190 aircrafts with a capacity of 94 passengers.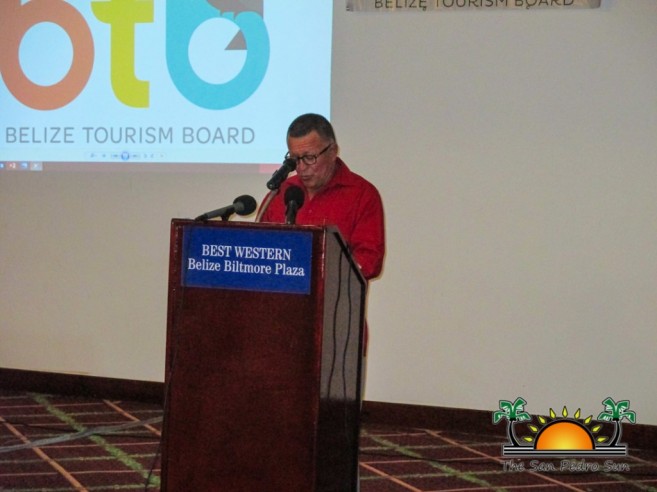 Following the monumental announcement, Hon. Manuel Heredia expressed to the media his pride in the tremendous growth in Belize's tourism industry via airline passengers throughout the last ten years.
According to Heredia, "Belize is very fortunate in that we receive far more tourists than Belizeans that travel abroad, so this particular market will give us connectivity to the European market; likewise for those travelling from the Caribbean to Belize they have to go through Miami- that will no longer be the case because they can go from Panama directly to Belize and arrive to their destination on the same day." "We [Belize] have only been capturing five percent of the Central American market, with Copa now operating here, I believe that will be more than double."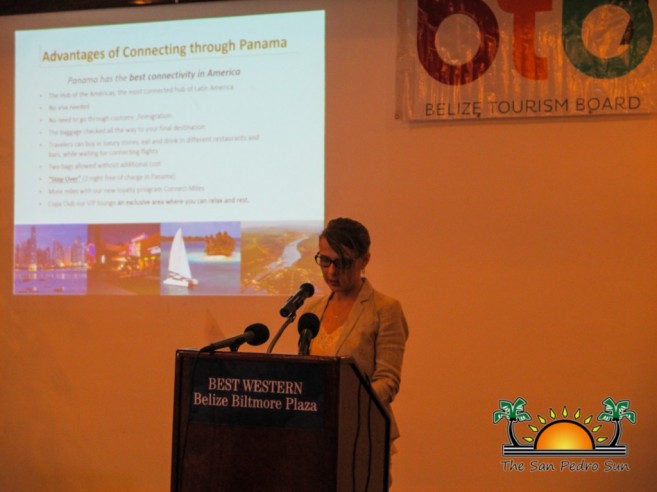 The BTB along with the Ministry of Tourism are confident that this service launch will continue to grow Belize's service industry and will provide compensation for the loss of tourism traffic during the annual "Slow Seasons."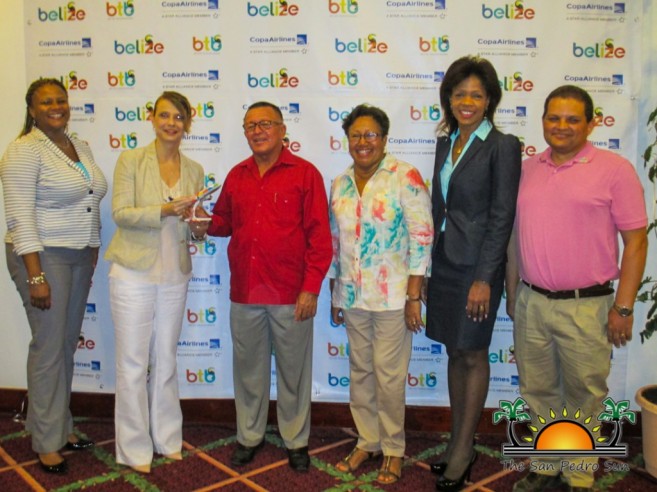 As Copa has long been offering connecting flights to and from many of the worlds' major air terminals, Belizean passengers will now be able to do the same while enjoying the benefits. Such rewards include: no need for a visa, no need to go through customs/immigration, permission to carry two additional bags at no additional fee, more air miles through Copa's new loyalty program Connect Miles, and all the advantages of the Copa VIP Lounge to name a few.
Follow The San Pedro Sun News on Twitter, become a fan on Facebook. Stay updated via RSS