Two airlines adding direct flights to Belize
Wednesday, August 10th, 2016
Tourism figures in Belize could increase thanks to Southwest Airlines and WestJet. These two airlines will be introducing non-stop flights to Belize, with one launching as soon as October 2016. It's good news not only to Belize, but to visitors from North America. Visitors can now take advantage of convenient direct flights, avoiding the hassle of connecting flights, while cutting on flight time.
Direct flight from Canada to Belize
The Belize Tourism Board (BTB) announced on Monday, August 8th that WestJet will be offering flights between Canada and Belize. WestJet Airlines officially announced that the service will operate twice a week, starting on Saturday, October 29th.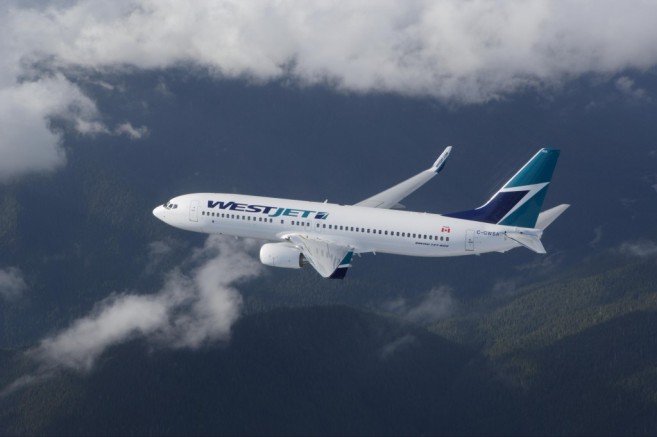 The airline will depart from the Toronto Pearson International Airport at 9:15AM and arrive at the Philip Goldson International Airport at 11:59AM. The flight to return to Canada from Belize is scheduled to depart around 1PM on Wednesdays and Saturdays.
The BTB is expecting to see in an increase in Canadian tourists, as reports indicate that Canada is a major source market for overnight visitors to Belize. Director of Tourism, Karen Bevans is excited that this airline is the newest addition to travel route in Belize. "A direct flight has been highly requested by visitors and industry stakeholders, and with the news that this flight will become a reality just as we prepare for the start of our upcoming high season, we are indeed very optimistic and pleased. It will make traveling to Belize so much easier and more convenient as this will eliminate connection or layover time. This direct flight is absolutely going to boost our arrival numbers further, especially where the Canadian market is concerned."
For more information on the flight, please visit www.westjet.com/winterschedule
Denver to Belize
After adding Houston, Texas to Belize flights in November of 2015, Southwest Airlines announced that they are adding a seasonal direct flight from Denver, Colorado to the Philip Goldson International Airport in Belize City. On Thursday, August 4th, Southwest indicated that the new service will be in effect next year from Saturday, March 11th and will run through Saturday, April 22nd.

Flights are scheduled to depart at 10:30AM, and arrive in Belize at 2:50PM local time. The flights will operate weekly on Saturday's, with the 737-700 plane occupying 143 seats. During the past years, travel from Denver to Belize has grown an estimated 50% since 2013, and increased last year with more than 13,000 passengers.
Airport CEO Kim Day stated that the direct flight is more convenient for passengers than multiple-stops.
"With the addition of Belize City to our growing network of international destinations, Denver travelers will have an exciting new city to explore during next year's spring break season, and passengers from across the United States will be able to conveniently connect through Denver International Airport to this new Central American destination," said Day.
In addition to Belize, Denver also extends its service to 20 international destinations in eight countries, with more than 170 total nonstop destinations. Mayor of Denver, Michael B. Hancock, is pleased with his state's progress. "Denver continues to grow our presence on the global stage, and we congratulate and thank our partners at Southwest Airlines for adding another country to our expanding nonstop network," said Hancock.
Follow The San Pedro Sun News on Twitter, become a fan on Facebook. Stay updated via RSS